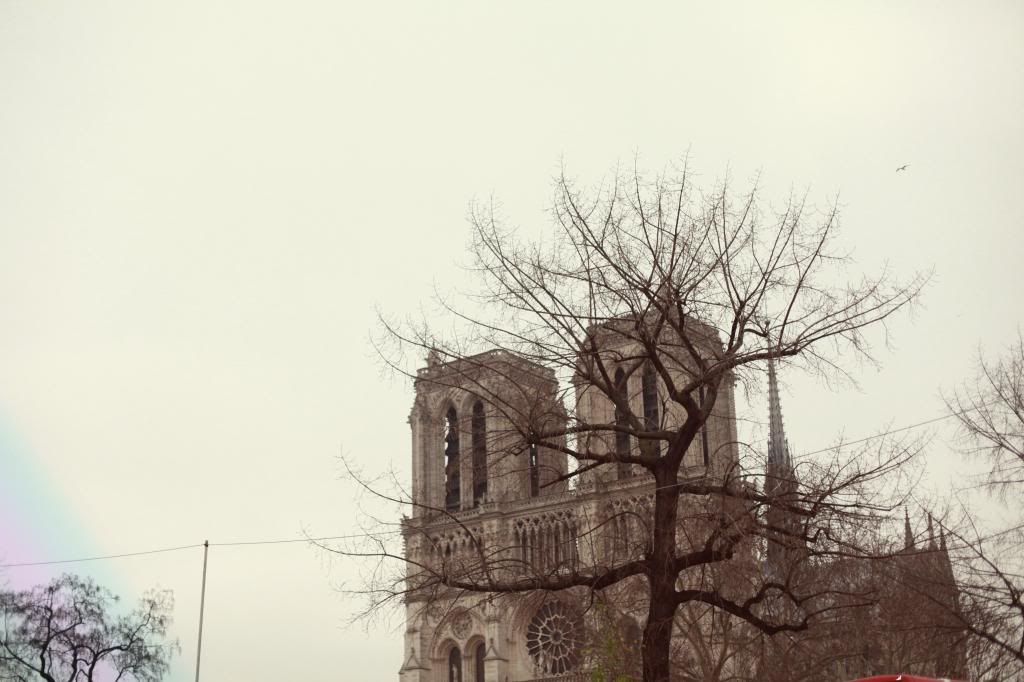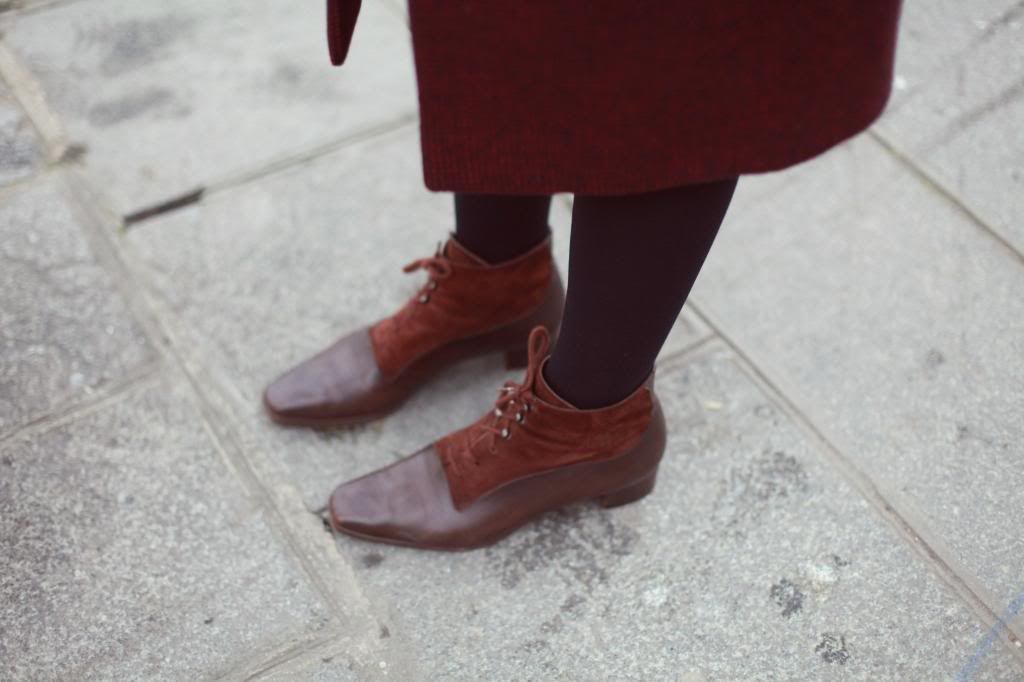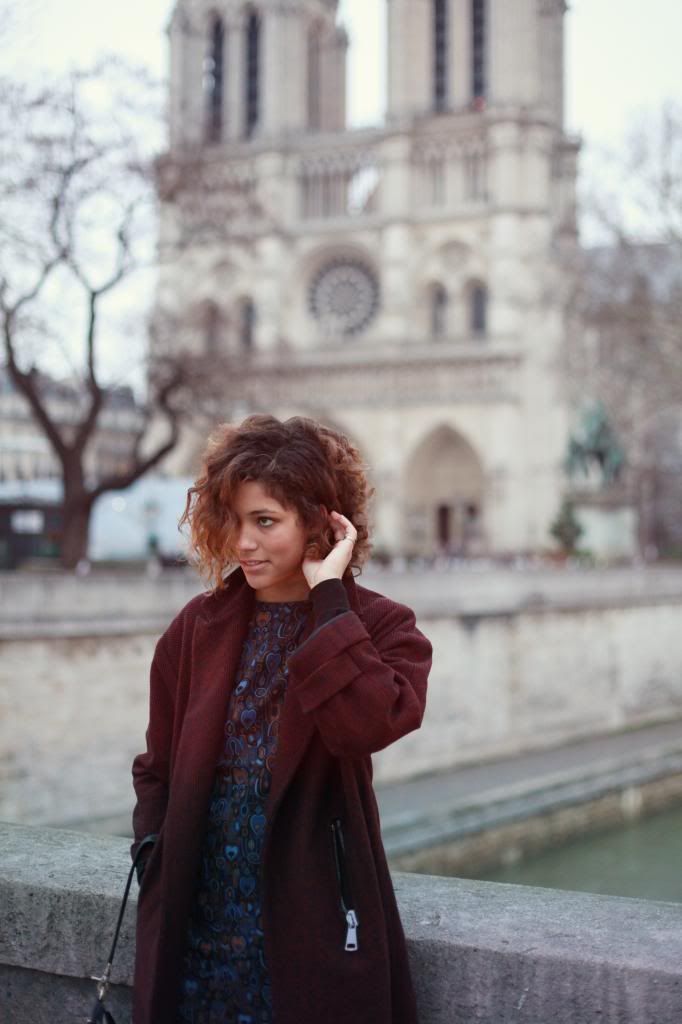 Dress: Vintage, jacket: Topshop, shoes: Vintage
Sometimes it's okay to be super touristy even in the place you grew up. Paris is so beautiful revisiting things you've seen countless times still seems like the first. Philip Charles brought me to the American book store. "Shakespeare and Company" If ever you're in the area it's at:
37 rue de la Bucherie.
Walking into this place again was like literally walking into a memory box...it had been over 10 years since i'd walked in and I was flooded with all these memories, my mom bought me Le petit prince in english at that store and Alice and wonderland...I remember this is where my love for reading began. I'd sit in this little cove up on the first floor in the back right behind the smallest staircase in the world and read. Unfortunately pictures are not allowed at the bookstore, but that's the beauty of it all. I have no clue
or
care if this place is touristic. That bookstore has such great vibes and so does walking up and down the quai de Montebello. So next time you're in town or if you're in town take an afternoon and visit.
follow me on
Instagram