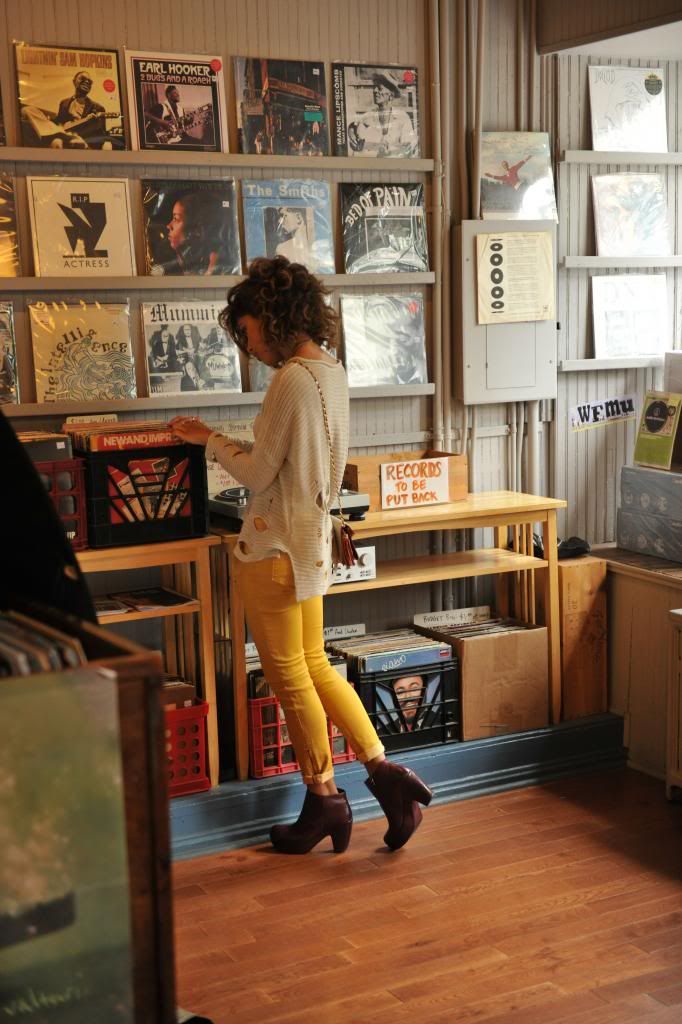 Top:
Willow and Clay
, pants:
Joe Fresh
, shoes:
Kork - Ease
I feel like my dad would be proud to see me in a record store, After going thru a bunch of old photos I found this old one of my dads friend Jim cutting my uncles Danny's hair, with his youngest sister Nicole watching...It's these sort of photographs that make me wonder what life was like back in the 70's 80's...what kind of music did they really like and listen too everyday on repeat? My dad still loves his music from when he was a kid and loves to blast it in the car, but sometimes I wish I was just there...
---
Wearing my most comfortable
Kork Ease
boots from last fall
Shoeline.com
photo shoot, I really loved this location in Brooklyn. If I find out what the recored store is called i'll let y'all know.
Here is the photo I referenced...this is hands down one of my favorite photos.