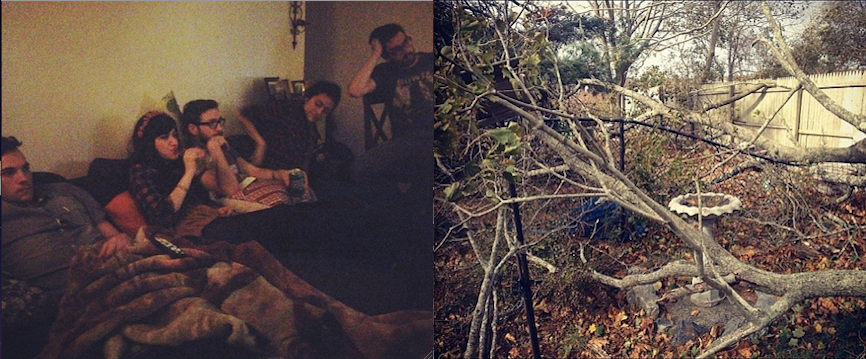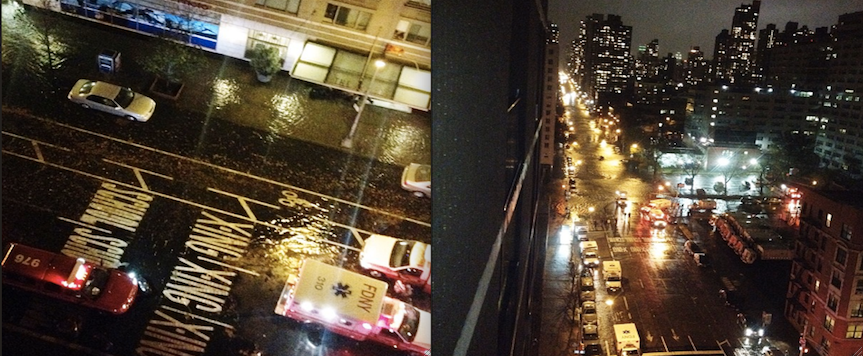 I just want to take the time to thank everyone for all the warm words and prayers, I seriously have the most amazing readers!
This has been such a stressful week for us East coasters. My home on the Upper East side was (and still is) open to friends to come eat, shower & recharge, we were very thankful to have not lost any power...many of our friends were not so lucky. As for my house out on Long Island it was hit pretty badly my whole street and all the homes were....so it's gonna take a while to clear everything out, many trees fell and my house was hit by one of them. (
see pic of my backyard
). I'm so happy to have an amazing neighbor who took the time to snap pictures for me (thank you
Erica!!)
My brother left Sunday night his plane was the last one to fly out of JFK so that last picture is of me saying goodbye before he left for Paris, I was pretty scared and begged him to stay, but his plane arrived safely in Paris so thank goodness for that :)
My heart goes out to everyone during this very rough time.
Follow me on
Instagram