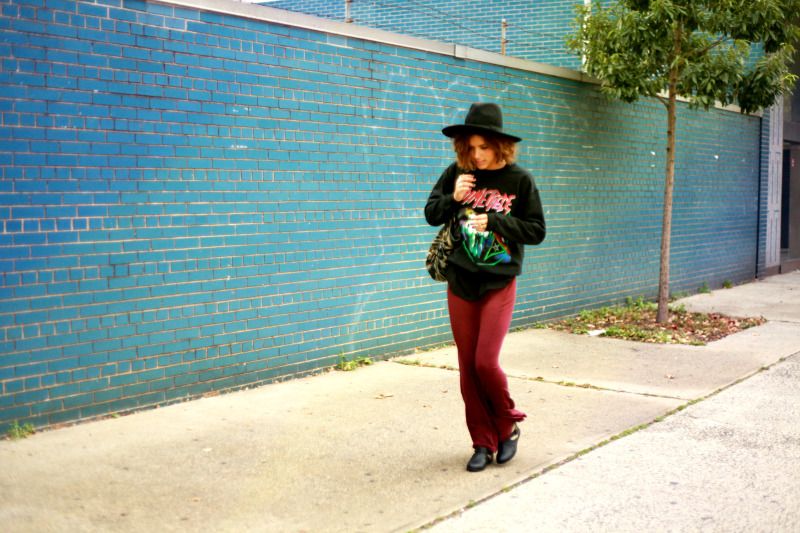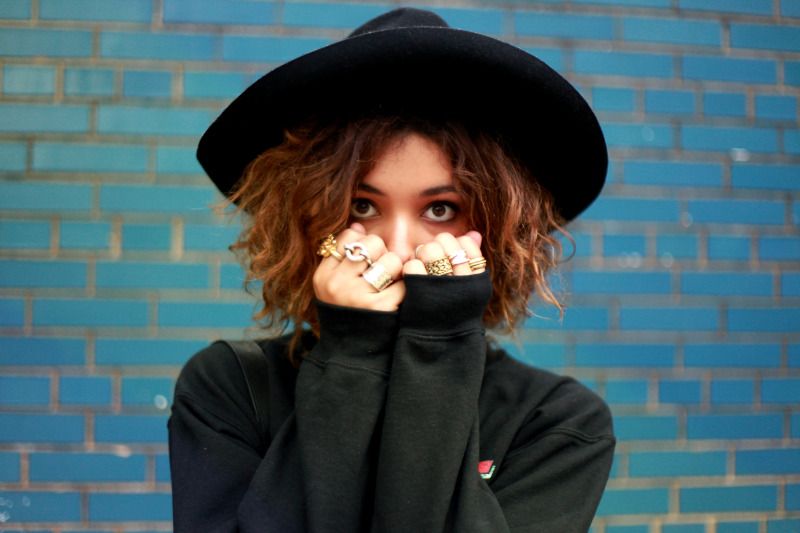 top:
Dimepiece
, skirt: Brandy Melville, shoes:
80%20,
hat:
Asos
, rings:
Concrete polish
,
Karen London
,
Giles & Brother
Can I call it fall already? Is it time to double up on tights yet and drink hot chocolate till you puke? I literally can not wait to do either or those things, although I can do without the puke. I picked out this new sweater from
Dimepiece
my absolute favorite sweater ever, been wearing it to bed rolling out with it on and throwing it over dresses.