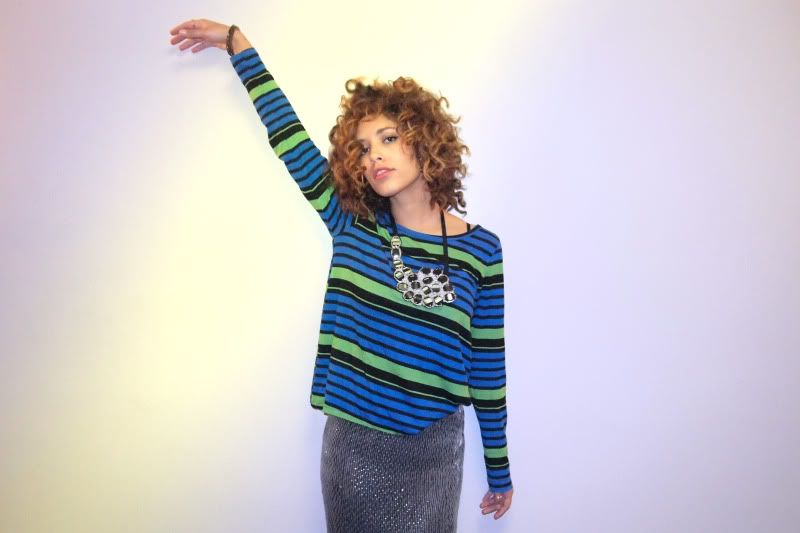 Top: StyleMint, Skirt/Necklace: Poleci
I've recently become addicted to
StyleMint
. For those of you who do not know
StyleMint
, it's Mary-Kate Olsen and Ashley Olsen new line of T Shirts. I love the personality and style quiz you take when just signing up.
I ordered this striped shirt from
StyleMint
about a week ago, I really loved the colors and how soft the fabric was, plus after clicking on the video link and watching Mary-Kate and Ashley talk and style the model, I was happy to be able to see how the fabric actually fit before purchasing it.