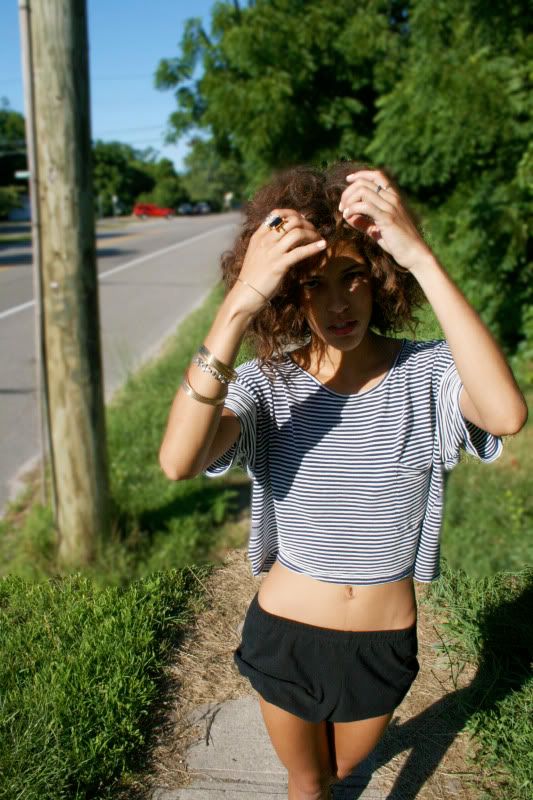 AA Top & Bloomers; Large Gem stone ring: LuShae; Shoes: Lauren Moffat
Hey guys, sorry for such lack in posting! I have great news for you all, which is the main reason why I haven't been able to post as much as I would love to.
Roxy has hired me to blog for them this summer! I shall be blogging about The ROXY JAM, a surf competition/festival in Biarritz, France. I'm so excited and I know that all of you guys are going to be ever so happy to be able to follow what's still going on in my life and also Biarritz street style. It's so very inspiring, trust me!
I am blogging to you all from Germany, I am waiting for my plane to arrive and fly me over to Paris where I'll have to take yet another plane to Biarritz.....in O' I don't know 7 HOURS!!! Arrggg what am I to do?!
I'll send you all the link to the Roxy Jam Blog tomorrow ;)
x