Hey Guys Here is a painting that my friend Pandora Descoter from
Open The Box
drew of me.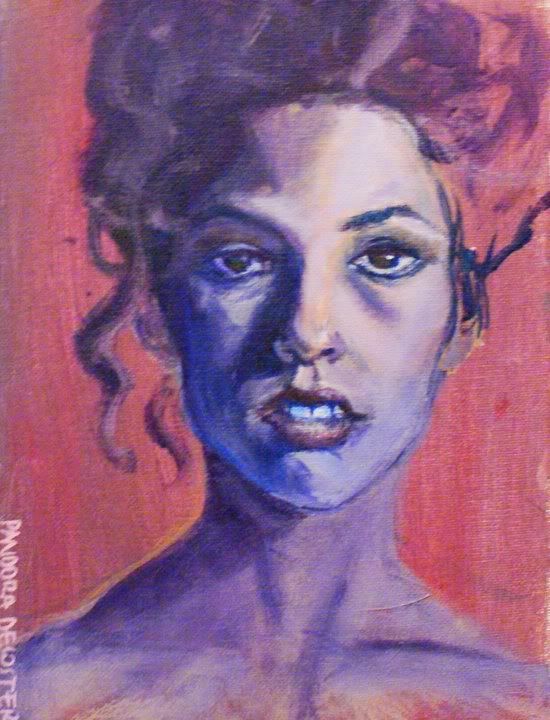 This painting looks just like me, it's scary haha!
Pandora is so talented it blows my mind! We use to be neighbors, I remember waking up, to hop on my scooter to scoot my butt off to school and I would See Pandora hopping on her Vespa to scoot her butt off to school too. :)
She surfs for Roxy and will competing in this years Roxy Jam in Biarritz, France. Pandora will have her art show during the Roxy Jam I'll keep you all updated. (I'm also going to be in France I'm super stoked!)
I have some exciting news for you all But I won't share it till after my birthday ! I think You guys are going to be very pleased....