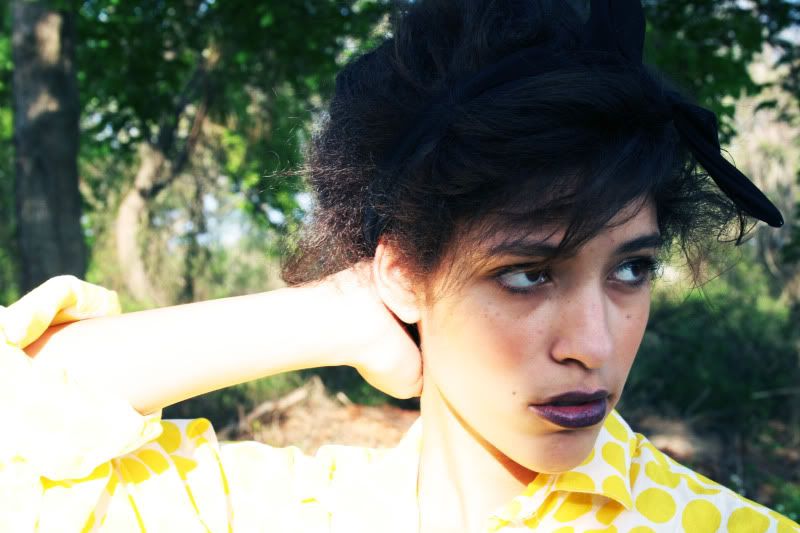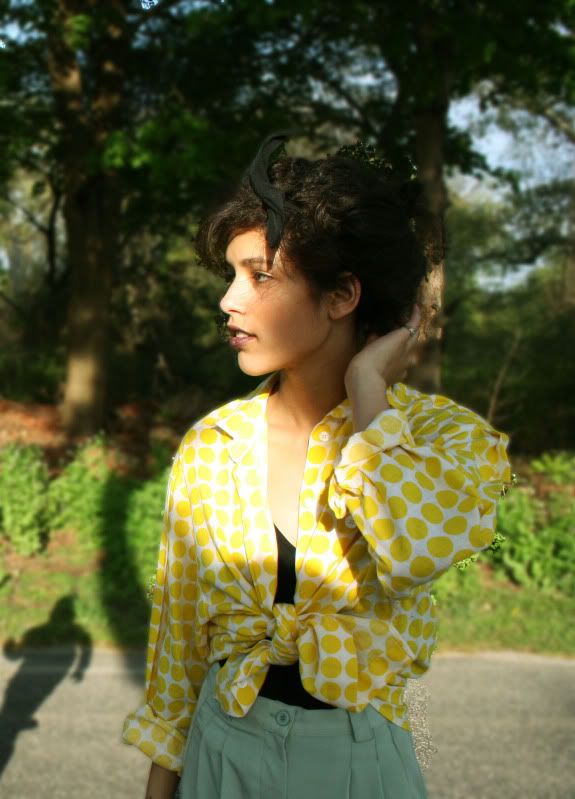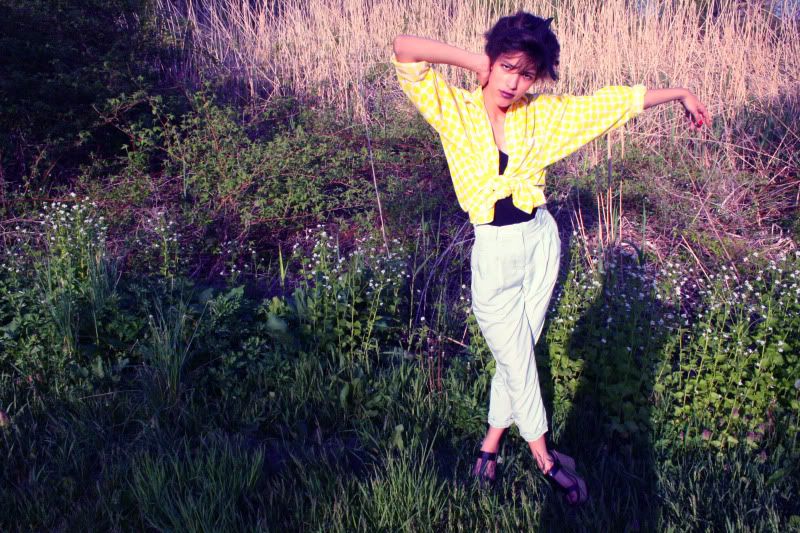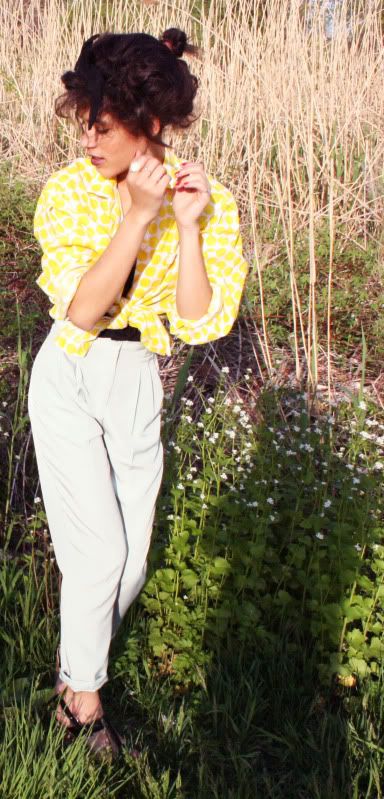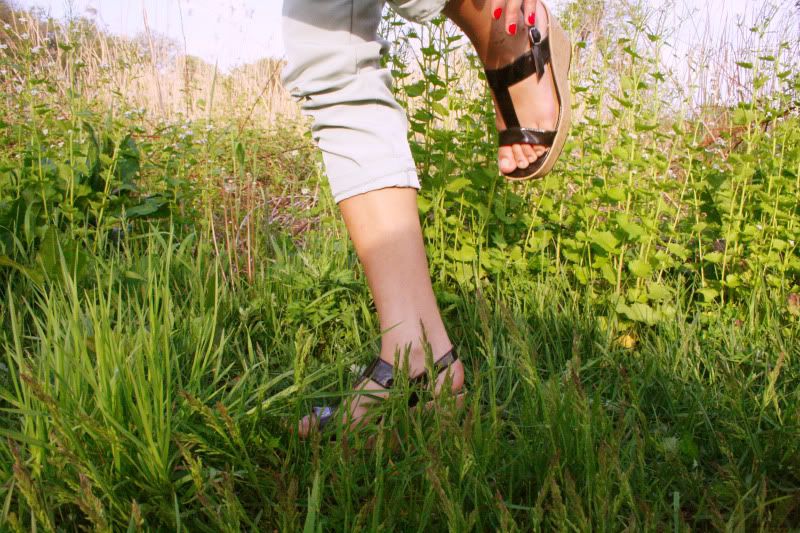 Shirt-Perry Ellis, Pants- American Apparel, Shoes- Thrifted.
I recently purchased one of my 1st polka dotted pieces. I am not in love with it...but it is growing on me. I haven't worn polka dots in SOOOO long!! I also wanted to experience black lips.
Oh did I mention that my
wedges
fell apart today? Even though my father told me tape fixes everything, well...lets just say the top part of my shoe was beyond duck tape repair. So I decided to hammer down my shoes with 3 very thin gold nails.
Yes people REAL GOLD! haha no I'm obviously joking, if it's a nail then it's not
real gold
.....i wish.