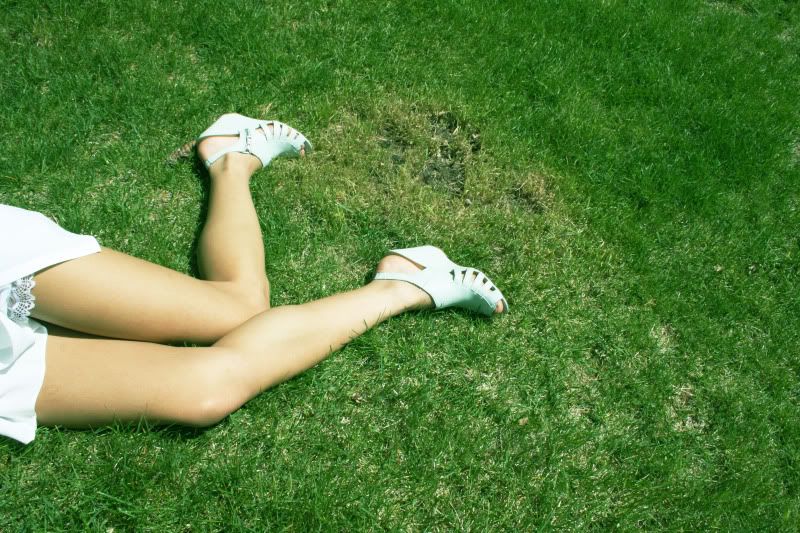 Dress- Vince, Heels- Colonial Madness, Lace Bloomers- American Apparel
My darling Shaun surprised me with the beautiful dress from Sak's just last week. I promised you all a post and here is my lovely Vince Dress.
I had to wear my mint Colonial Madness
wedges
with them and my new lace bloomers from AA.
I forced my father to take pictures of me which he was NOT in the mood to do.....but did them anyway since I told him it would only take 10mins of his precious time
Photo credits: My father Philip Caradona