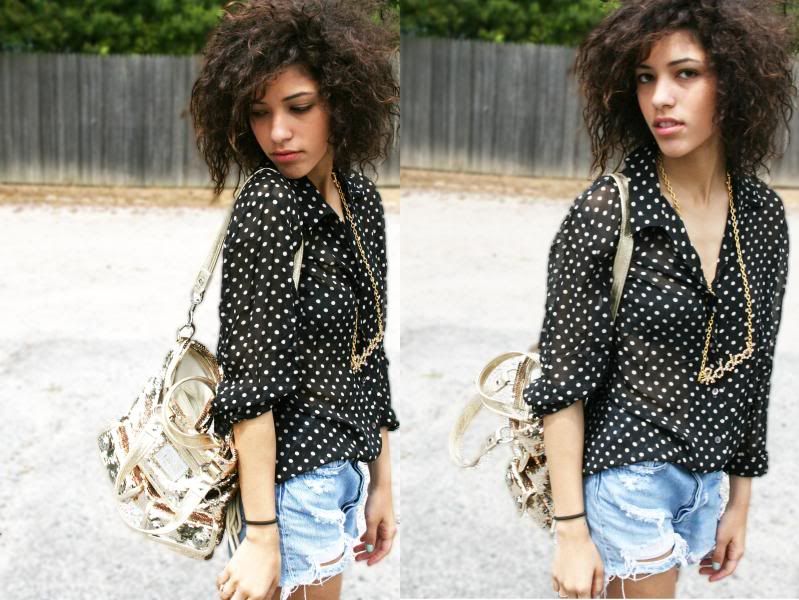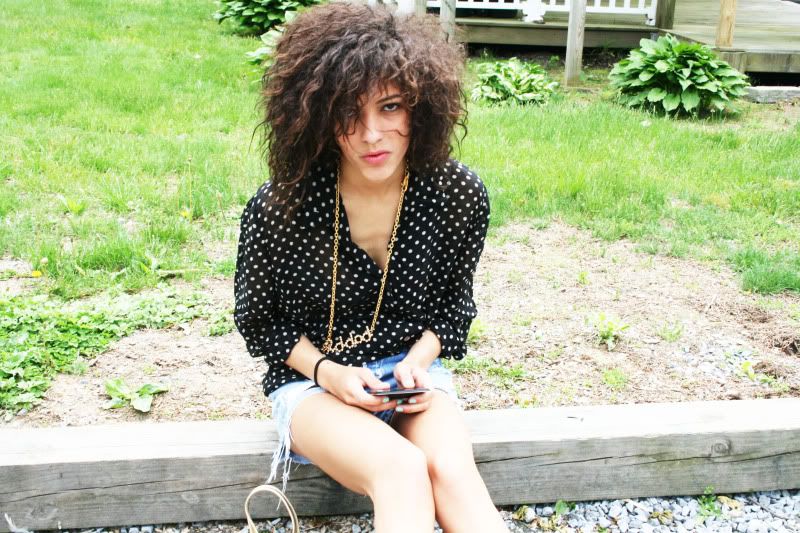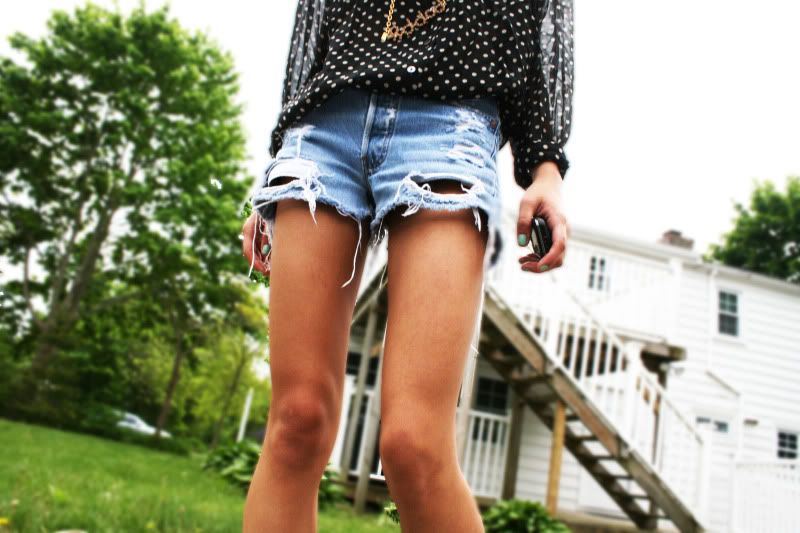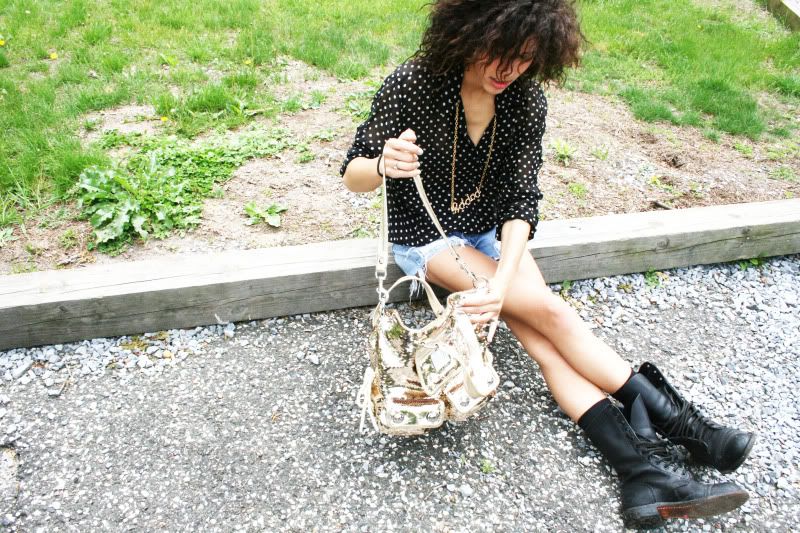 Polka Dot Blouse- Vintage, Shorts- Levis, Shoes- 8.15, Bag- Coach Poppy collection, Gold chain, Coach Poppy collection.
Hi guys!
So I have pretty exciting news. I was recently contacted by Coach to be one the of the few bloggers who are the Fashion Muse's for the new Poppy line. I got to pick this Breathtaking Sequins bag from the new line. and Also this pretty gold necklace. I am ABSOLUTELY in love with this bag...it's stunning!!!!
Special thanks to Karen from
Purble Lab
!
I brought my FEED bag thrifting with me. It was a great way to go green. I didn't have to waste plactic, I just put all of my treasures in the bag.
xxx