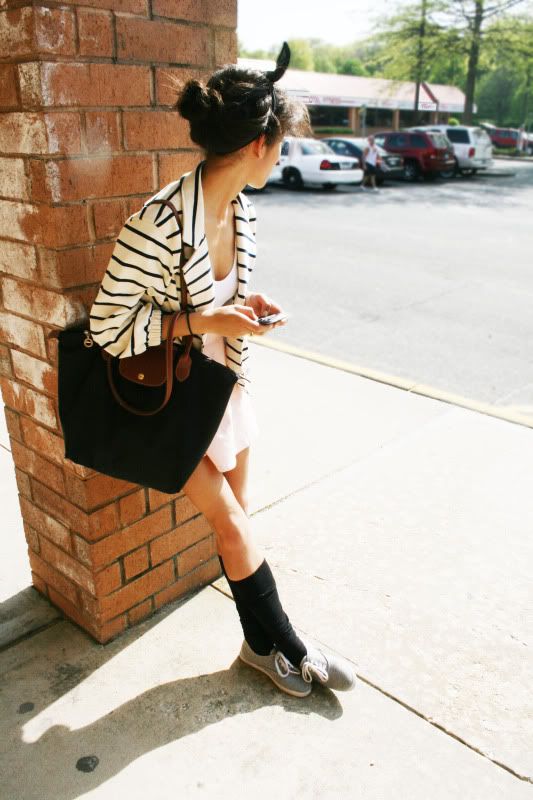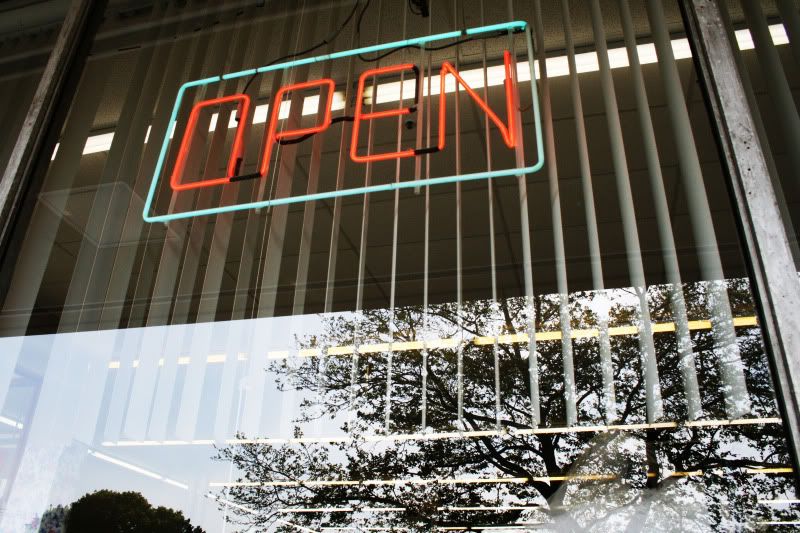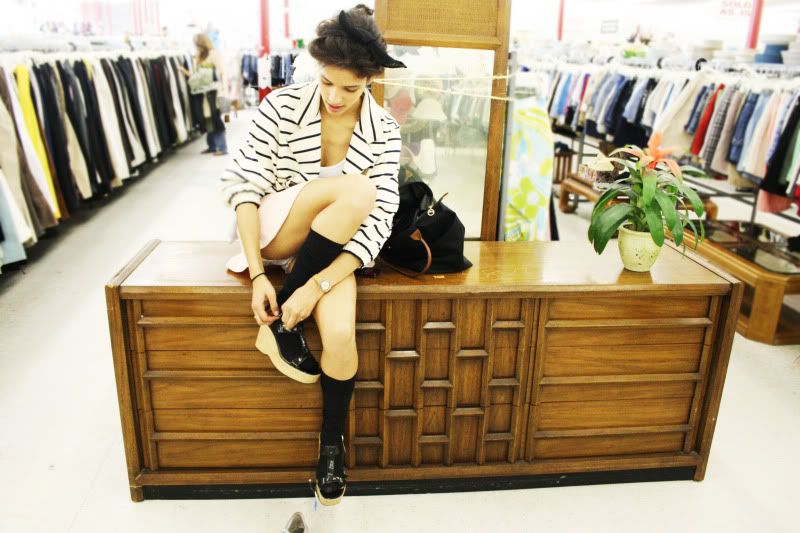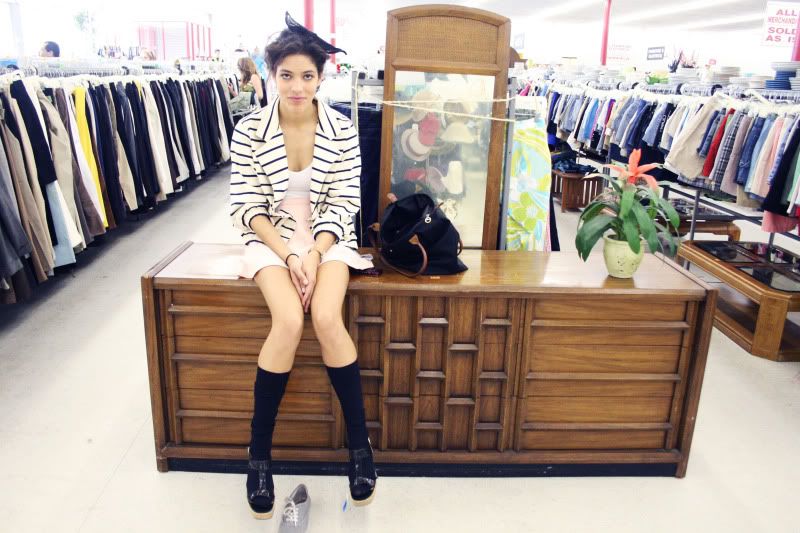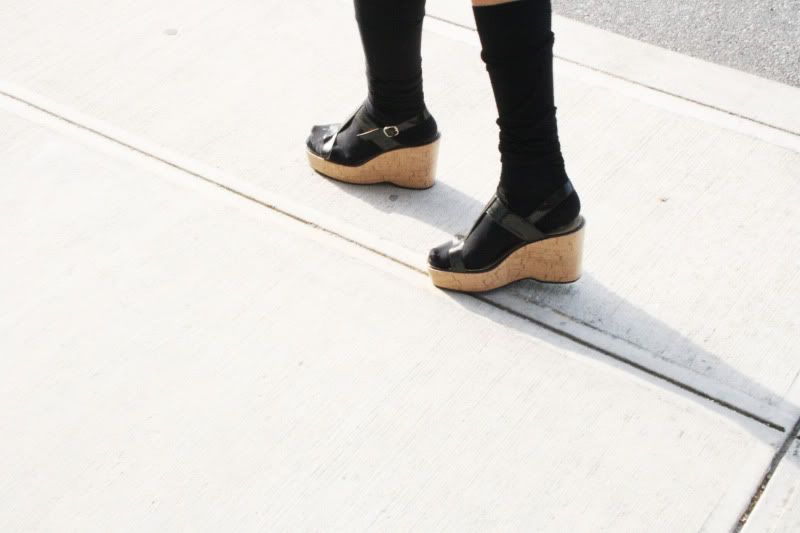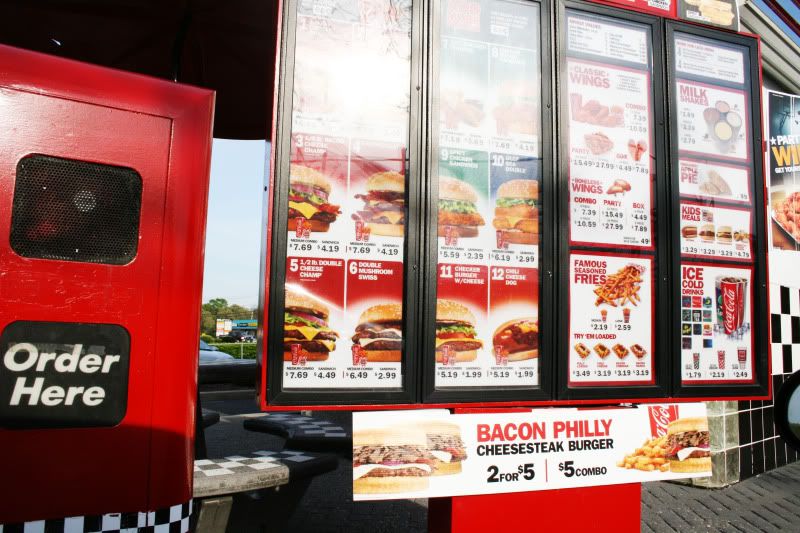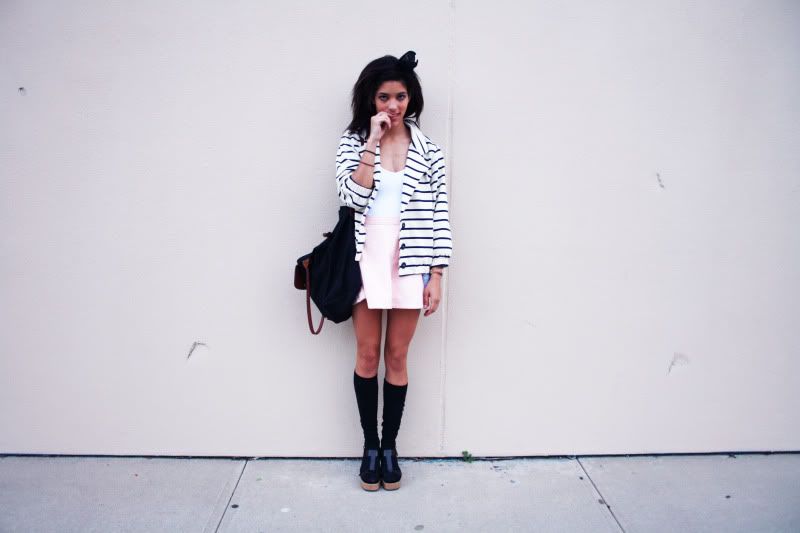 Outfit: American Apparel. Bag- Longchamp, Shoes-Keds...wedges-Vintage/thrift
So 1st off, Nokia sent me this Fab Phone! The

Nokia 6760

. And since I've gotten it, I haven't been able to keep my hands off of it. The design is so simple and chic, s

uch an easy phone to use.
I'm always on facebook and checking my email so It's pretty much my go to phone at the moment.
I got a chance to hang out with Lauren
. We checked out some thrift stores that I'd never been to.
I don't know about you, but I'm not really into extremely big thrift stores. I like the petite ones. I get too overwhelmed if there are too many items around me. It kind a freaks me out and then I don't want to look for anything. Although I did get my hand on these sweet cork wedges that I had to put on as soon as I saw them....couldn't resist.
Don't get me wrong I love big antique stores. I went to this one antique market in Atlanta, GA and it was amazing! My aunt took me there and I went kookoo with happiness.
We were pretty pooped by the end of the day and decided that Checkers was a great ideal...WRONG! I ended up shamelessly ordering a chili cheese hot dog; that I got more on me then in my mouth.
Hope you all had a great weekend :)