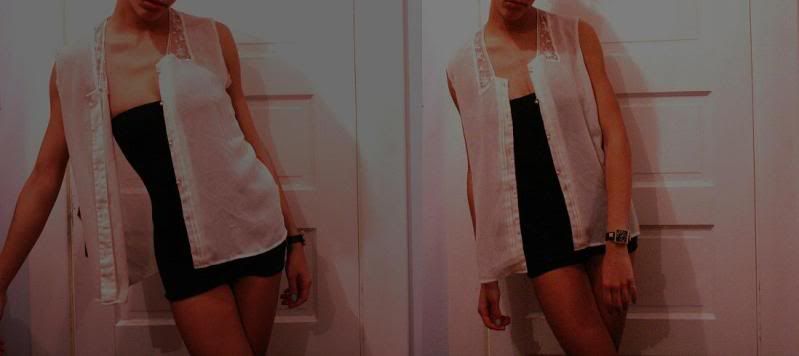 Thrifted DIY Lace pearl top- Vintage, Bodysuit- American apparel
I'm pretty into lace and body suits at this moment...
just thought i should let you all know.
I bought the lace top with really long sleeves and just chopped them right off. what do you think?
I also found some pictures of me when I was on a side of a Bus for an Ad in the

Hampton's

...I know pretty funny. I'll post them later on lovers.