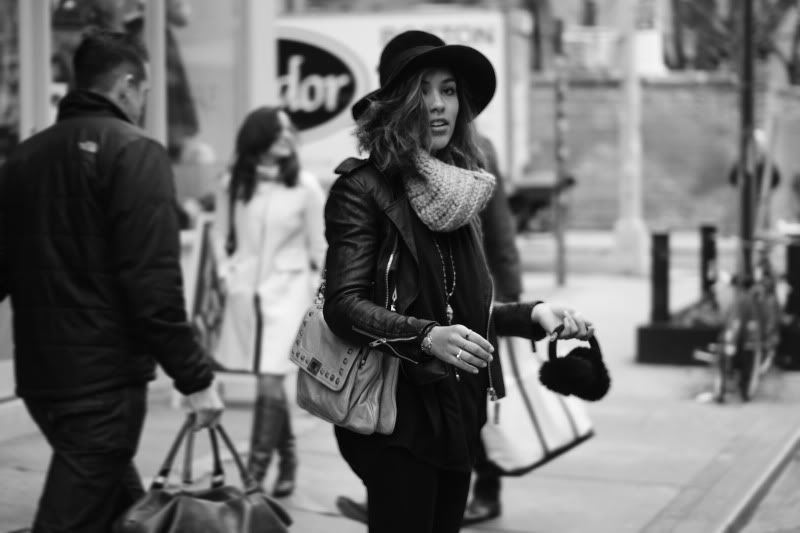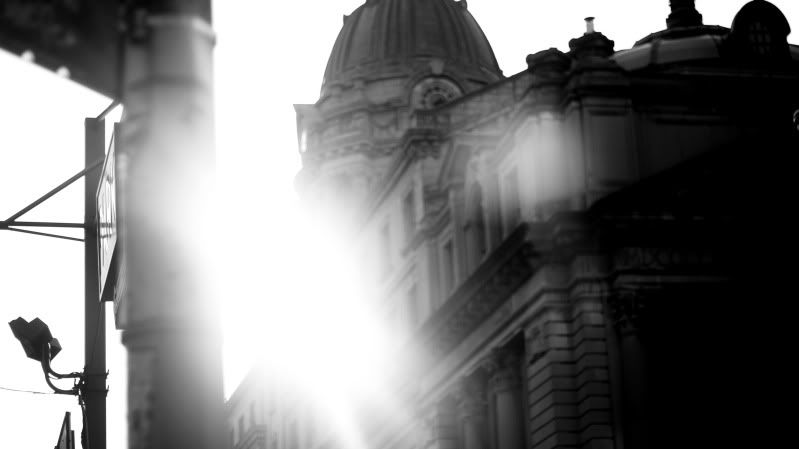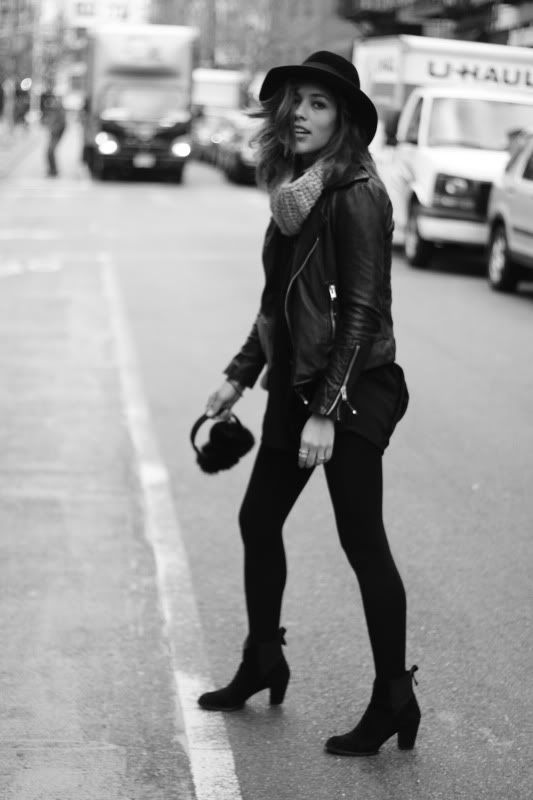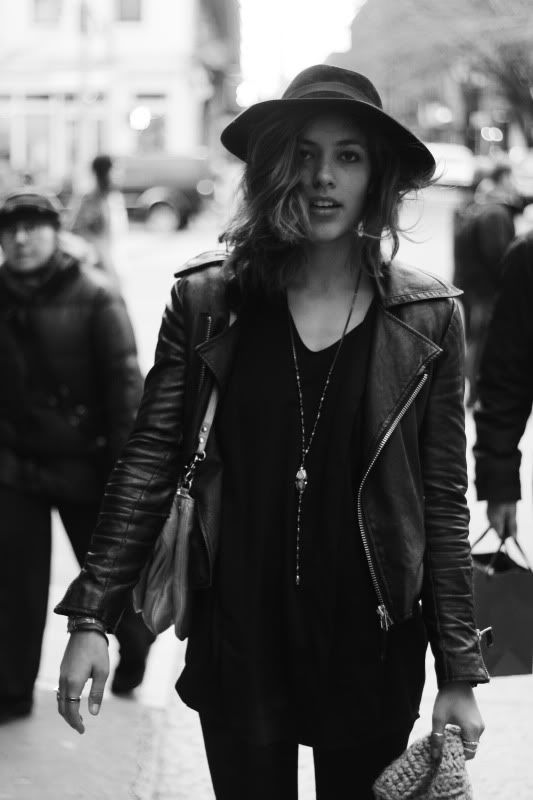 Ah to be in the city on a nice cool brisk day...I swear this is not very New York weather although gloves would of helped since my hands were a little frizzing when roaming the streets yesterday. Two friends of mine from france came to visit me and the beautiful city I live in. We spent the morning literally just walking around going into stores we thought looked interesting and drinking coffee all while talking about how much we more or less missed France. I miss it way to much, all my friends and the beaches. I can't wait to go back this summer and just relax and party...a party might be in order upon my return.
This Forever 21 jacket is the first thing i'd grab if ever there were a house fire (knock-on-wood)...Its been with me for over two years and has held up insanely well and might I add that it's such a great faux leather, I think I might get compliments on this piece almost every time I wear it.
As you can see I've been keeping my hair strait these days. I'm so envious on how easy it is to maintain! And wish It was't so damaging to do every other week. You strait haired girls really have it made. I use to have to wear a silly bandana to bed (sometimes I still do) otherwise my hair would be out of control and would get so jealous when my other friends would wake up and look perfect after one hand thru hair movement.
I now love my hair but enjoy the change from time to time.
**Don't forget to enter my Primary New York giveaway Click Here**