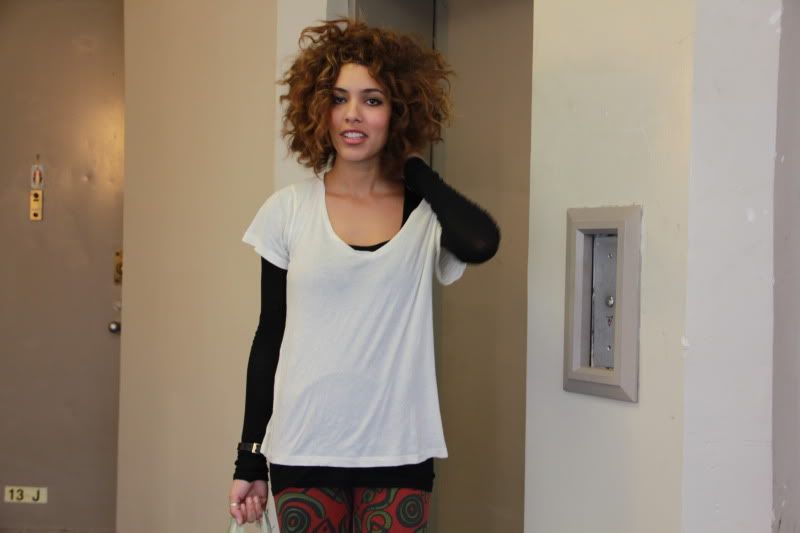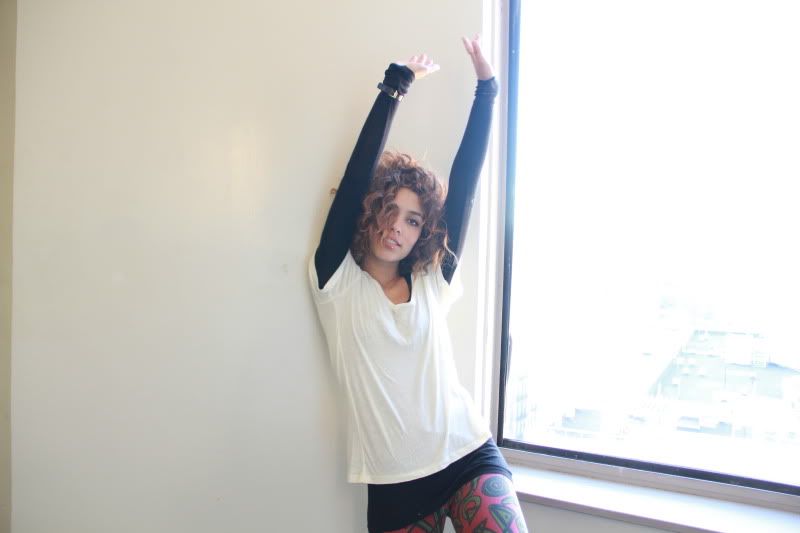 Sundays are my ultimate favorite day. I find myself doing very little. The occasional walk downstairs to pick up a few snacks and sitting on the balcony. This is precisely what I did this past Sunday. Layered a
StyleMint
T over a paper thin All Saints top. A classic comfy look that I've been doing for years. Last week I spent my weekend online shopping. I really needed some classic tops,
StyleMint.com
was very helpful!! These leggings are one of my first vintage finds, I picked them up about 4 years ago in West Hampton, I use to be
crazy
about those types of prints (not that I'm not anymore...just less).