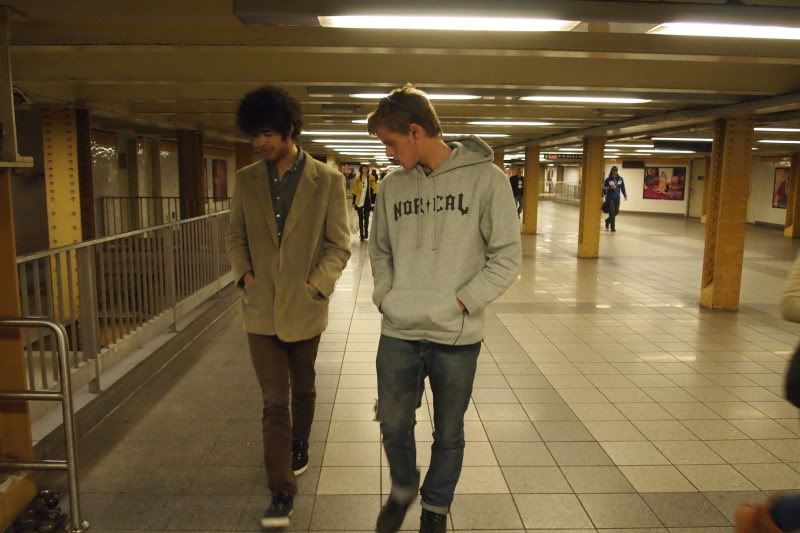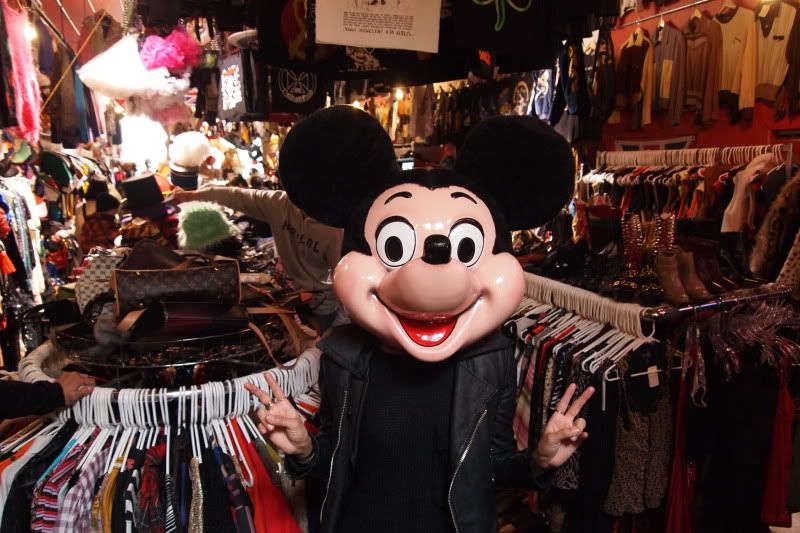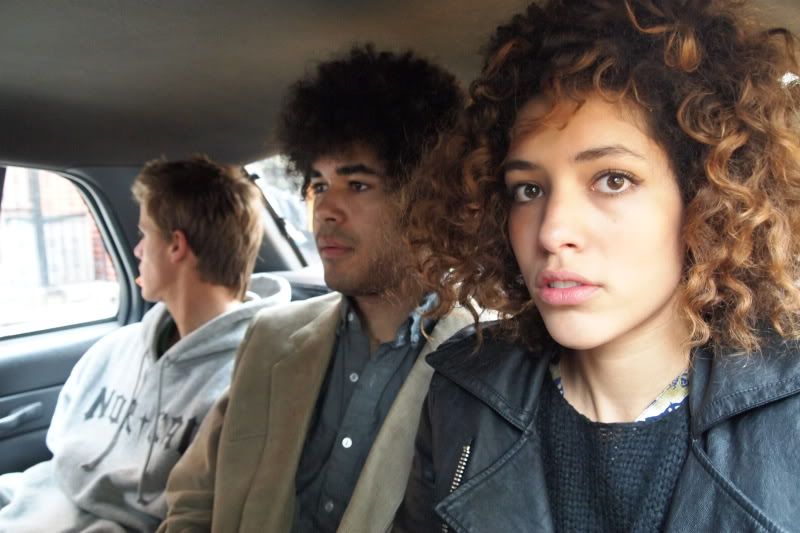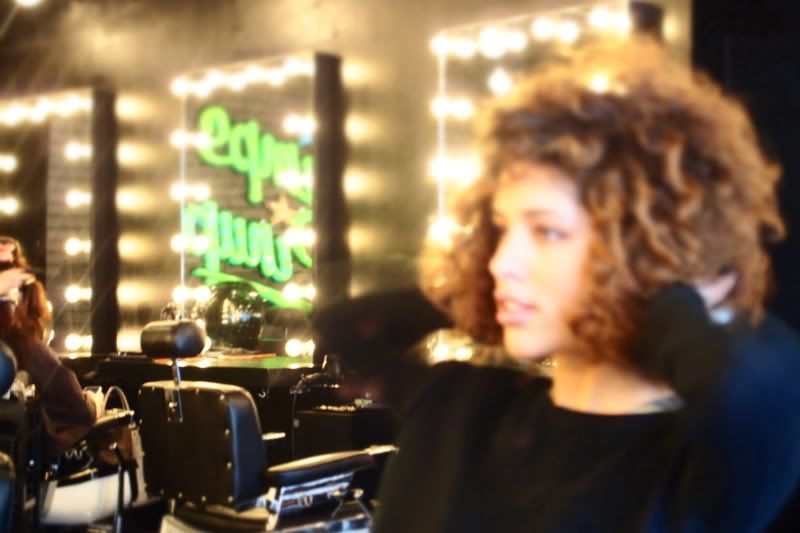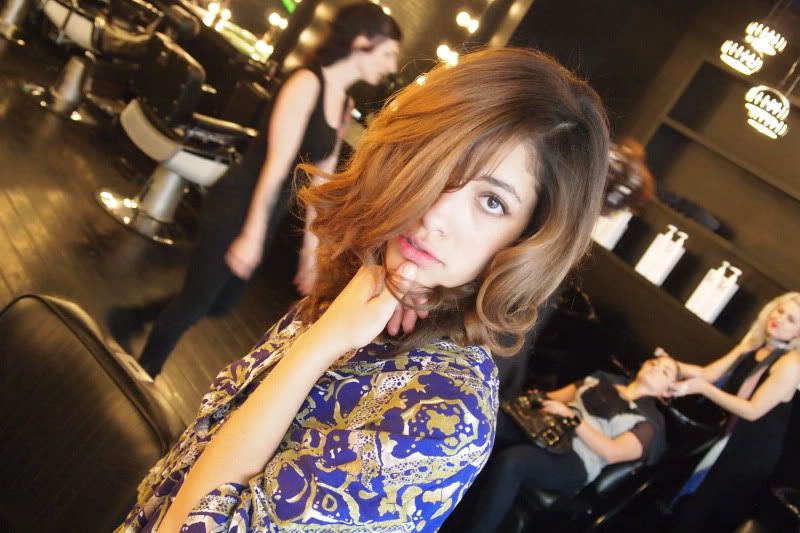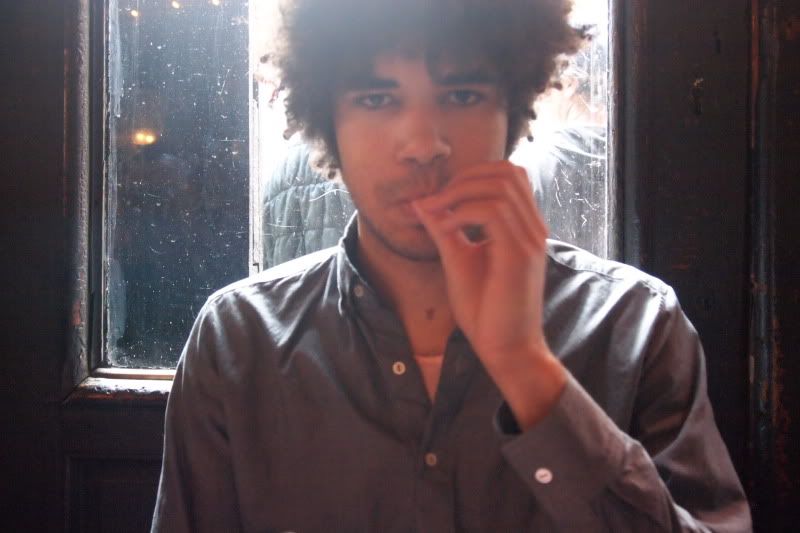 Sweater: Trouve, Dress: Vintage, Bag: R&Em, Jacket: F21.
I finally got up the courage to straiten my hair! I haven't let anyone touch my hair in soooo long.
I get very scared and think that people will not know how to
"deal"
with it. I have so many different textures.
Pimps & Pinups
did a fantastic job of blowing out my hair.
No chemicals involved
! I couldn't stop touching it, so smooth and bouncy. I can't wait to go back, they did an AMAZING job and the salon is so rocker I kind a love it a lot.
I dragged along my brother Philip Charles and almost brother Nathan. After my wonderful hair experience we enjoyed a meal at Fanelli's and had fun running around the city.