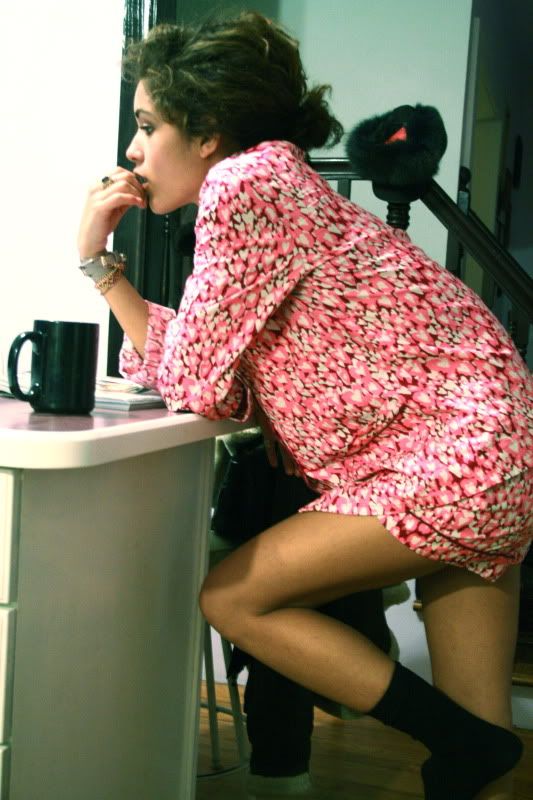 Tory Burch Pajama's
Sometimes it feels nice to just lazy around the house and spend your mornings....and afternoons in your PJ's.
Tory Burch
sent me these comfy lil jammies for Valentines day. At first I was like WOW pink! Ahah color is never my strong point, but they looked and were so darn comfy, I found myself pilling on my boyfriends grey hoodie over the shirt part and making grocery runs with my yoga pants and snow boots on. Yeah...I know I looked super duper cool. I'm known for that ha-ha.
I kinda like that they have cute little pockets. I normally sleep in very little, but I kept both pieces on since it wasn't too tight and light.
The only thing I wish is if they came in black and white. I noticed they came in a cool zebra print though, you should them check out
here