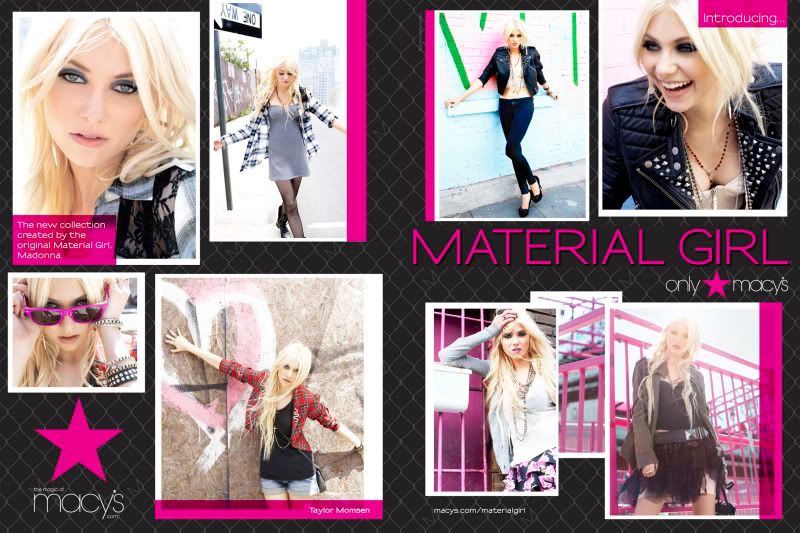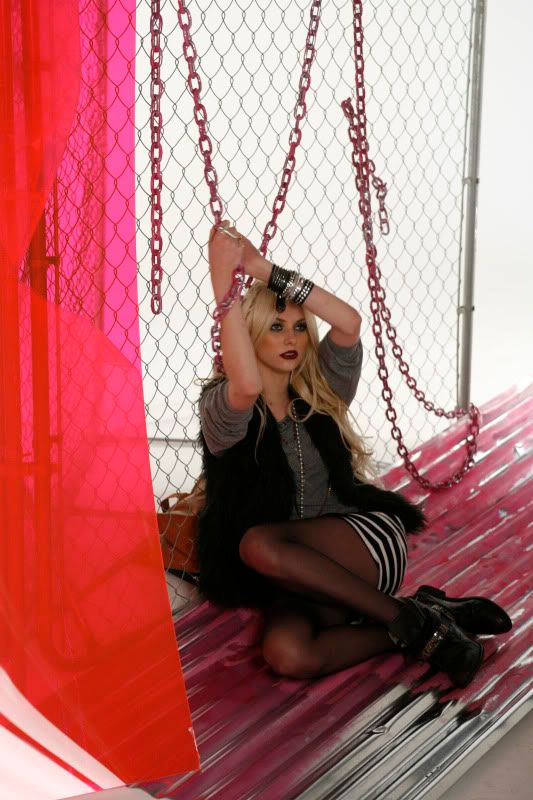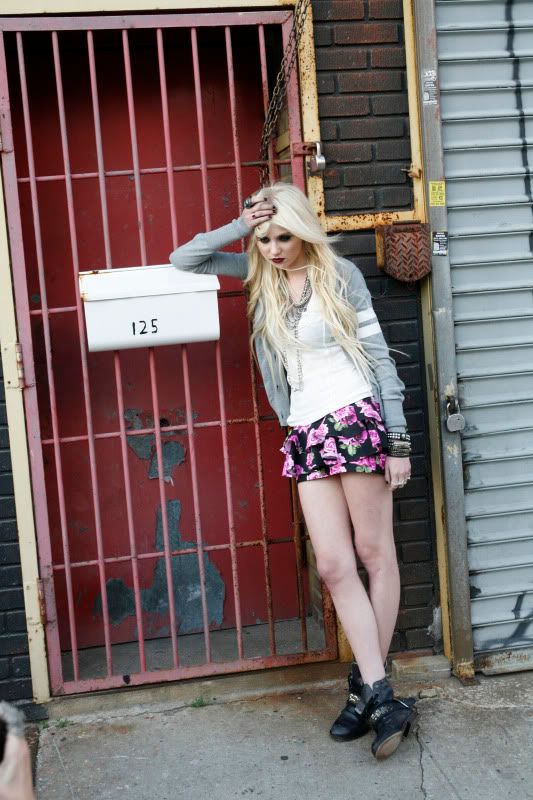 I had been waiting for this Material Girl line to come out and it has.
After A crazy afternoon over at
Style Caster
surrounded by Prada and Vintage Vivienne Westwood...amazing photo shoot with photographer Shoji Van Kuzumi and stylist Lori Goldstein.
I made my way over to Macy's to have my 1st glance at the line now avaliable in stores. I kept looking for the dress I saw when I went to check out the line in July, at one of the private showrooms, but I couldn't find it.... which left me completely heartbroken...but if I couldn't find it, that must be because it was sold out. As you all probably noticed Taylor Momsen is the celebrity muse. I kind a love it.