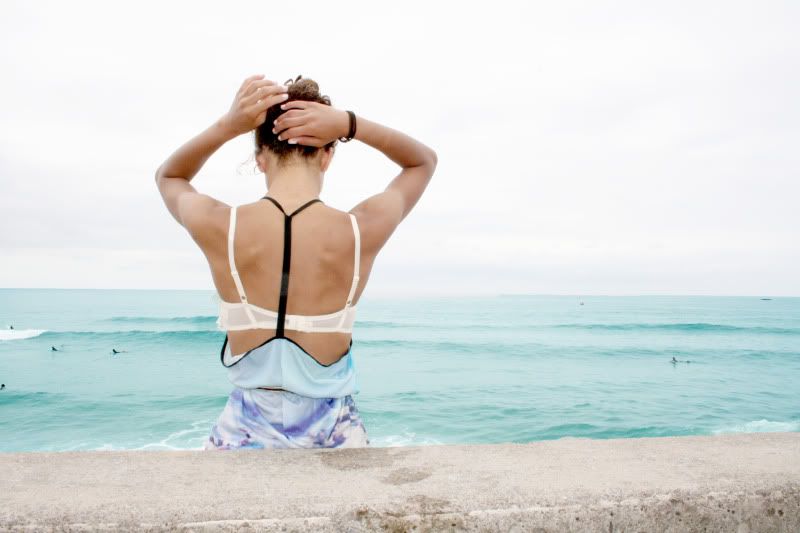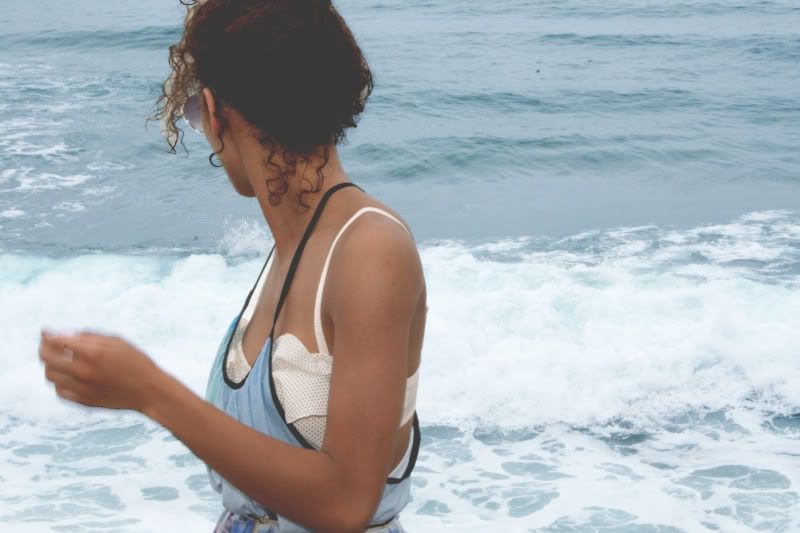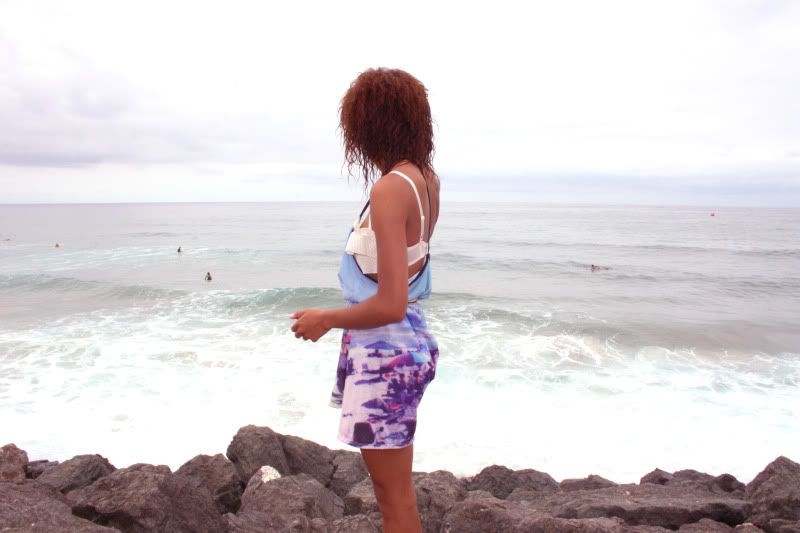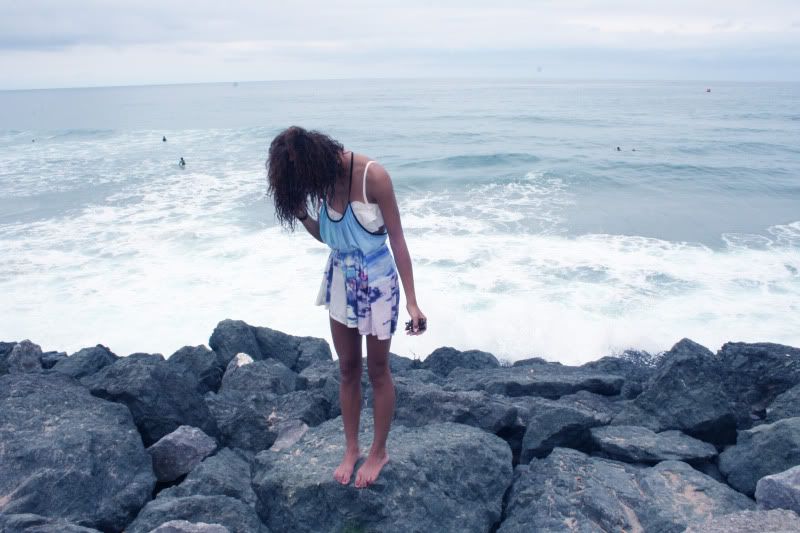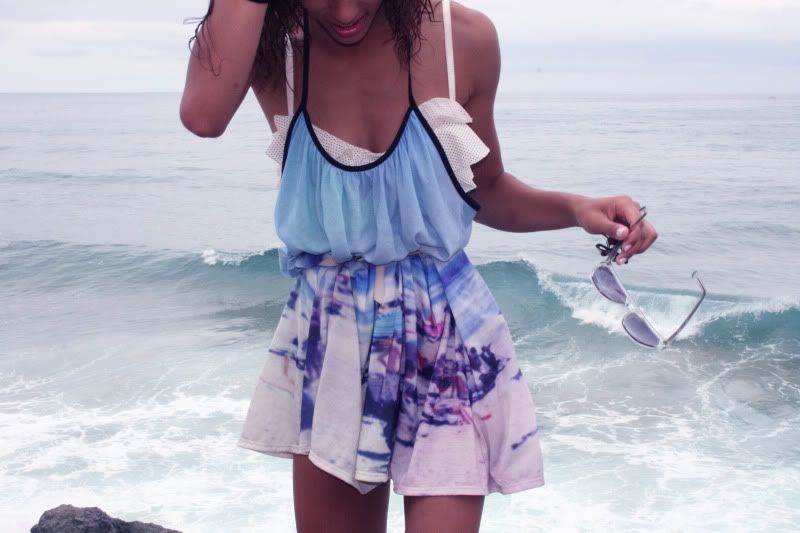 Outer Bra: UO, Dress: Roxy Kassia Meador Collection.
I was told that walking on hot rocks is good for the feet....true yet it hurts!
The weather took a little turn. Grey skies left the air hot and heavy.
I am in love love love with this dress. The "k*meador:" collection for Roxy ozzes summer love. The fabrics are light and flowly.