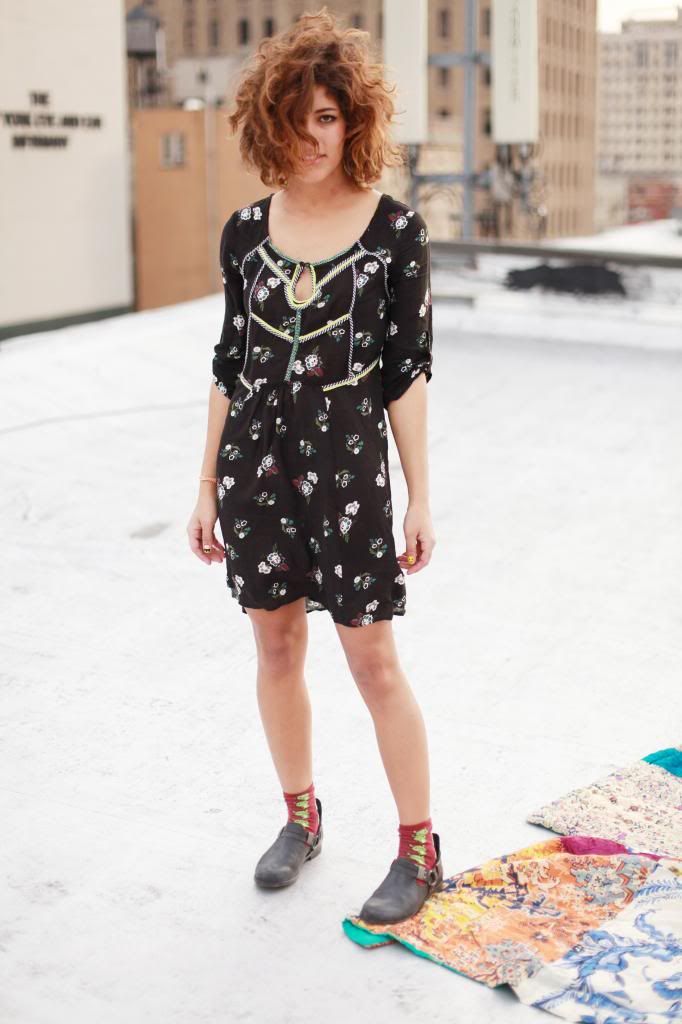 Sometimes I just want to stay on my roof at night and light candles, just sleep up there, like in the movies ya know? Being on a roof is so romantic...you get to see the skyline you're so up high it's like you're flying. I love how something so dangerous can also be so romantic. My little joyride ended as soon as it began, a neighbor ran up to tell me to leave the roof immediately. Being the sweet talker I am he let me snap some pictures of my short lived joy. He didn't really try to get to know me, but something we both agreed on is New York is beautiful...
What do you love about your city?
Free People has this amazing new feature on their site called
FP Me
. You can upload photos of yourself wearing FP clothes and interact on the
Free People
website. I'm sorta obsessed with it and have been uploading photos
all
morning when I should be grocery shopping (I have a feeling trader Joe's is going to be hell in about n' hour).
Start uploading now & follow me
HERE
Also: Tune on NICKTOONS tonight to watch the Alien Dawn premier 10pm Friday's !!