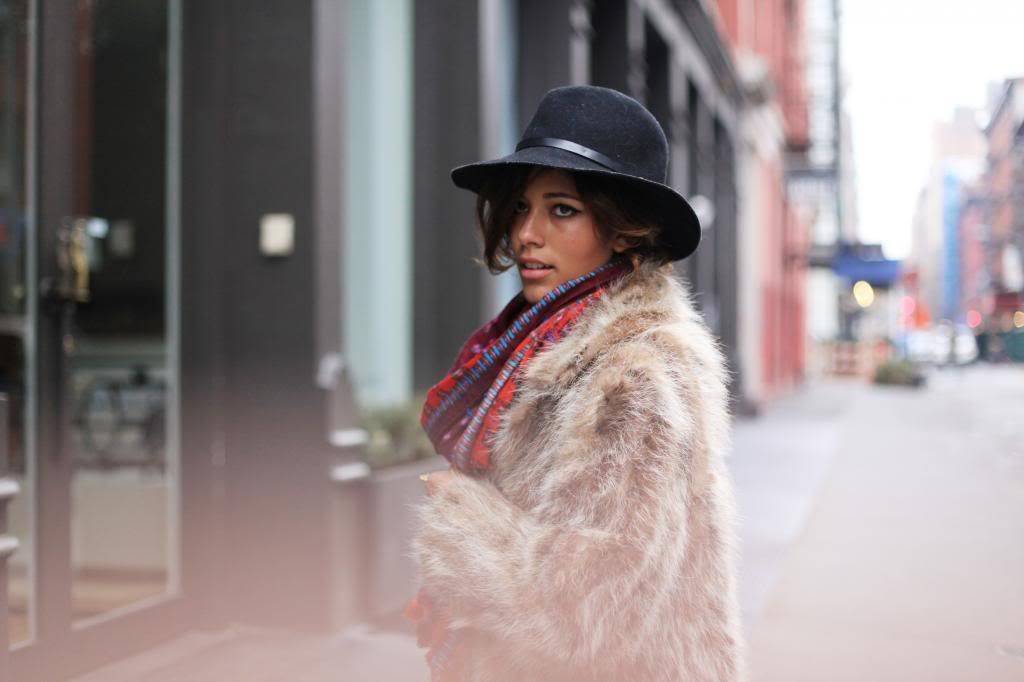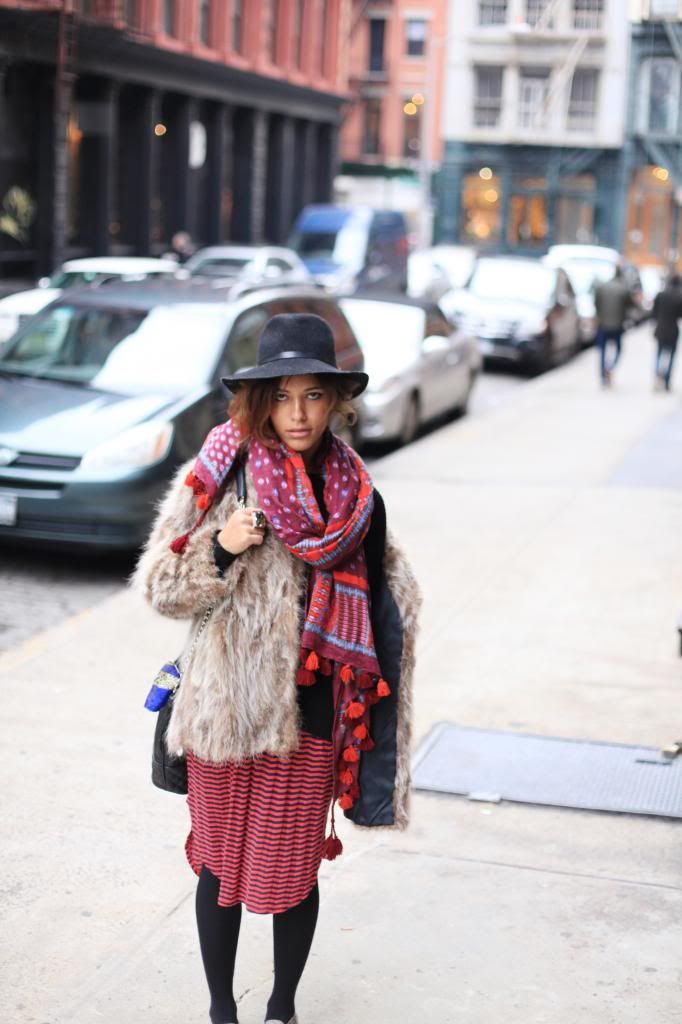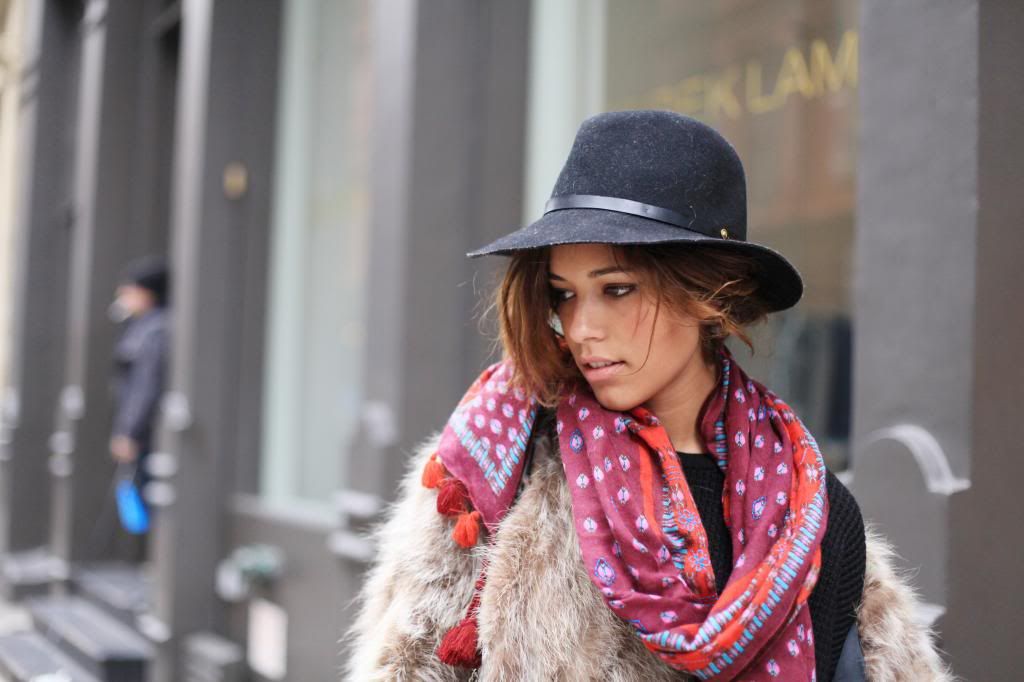 j
acket: Vintage, dress: Three Dots scarf: Nanette Lepore, hat: Rag & Bone, bag: Mango
It's getting cold people, time to bundle up. Take everything you own and just wear it. Pile on the piles and walk around looking homeless...don't think the homeless wear Nanette Lepore scarfs or topshop but you get my point right?
As usual been spending most of my time in Soho meeting up with friends, eating at Park and getting coffee at my favorite spot. I've been in major layer mode...sorta going back to my roots on this one, in terms of layering. Wore a stripped dress under a sweater under a huge vintage jacket that keeps me warm beyond believe!
I have to tell you guys It's been a really hectic past two weeks. I'm moving to Brooklyn in February and moving is..exciting but scary! I have so much stuff to pack it's making my head hurt but It's going to be all so worth it in the end.
Follow me on
Instagram