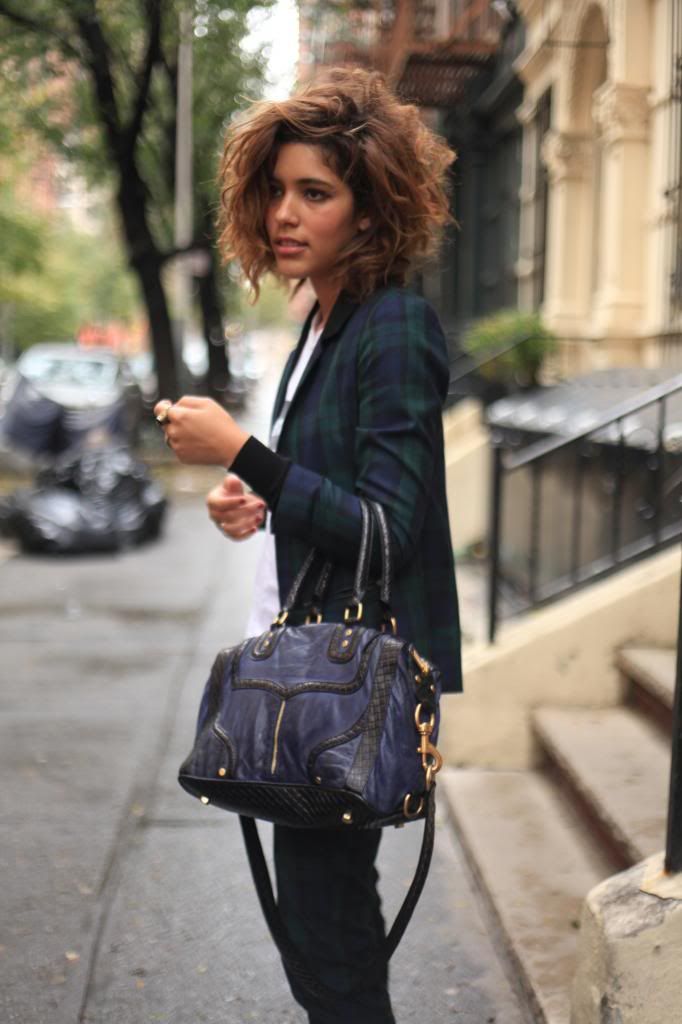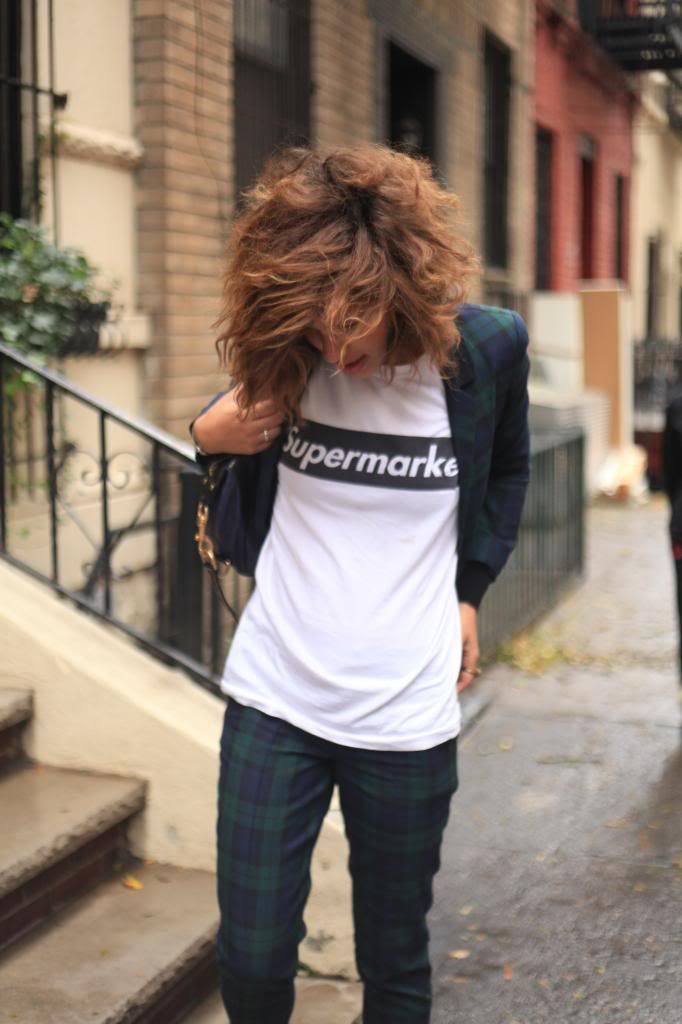 Still cooped up on the 13th floor of my apartment in the Upper east side. Our place has become a friendly haven for friends with no electricity or running water. I've been posting a lot of pictures on my
Instragram
so if you follow me y'all know what I mean. It's nice to be surrounded by people you love, plus I love cooking so this hostess thing is right up my ally.
Wore a tartan suit on a walk around my neighborhood yesterday. Being cooped up inside is plain awful, I just couldn't handle it anymore. I'm about to head to the East village to help my friend get her computer from her pitch black apartment, everyone keeps referring to LES as I am Legend.
My heart goes out to everyone without power or who got major flooding damage!