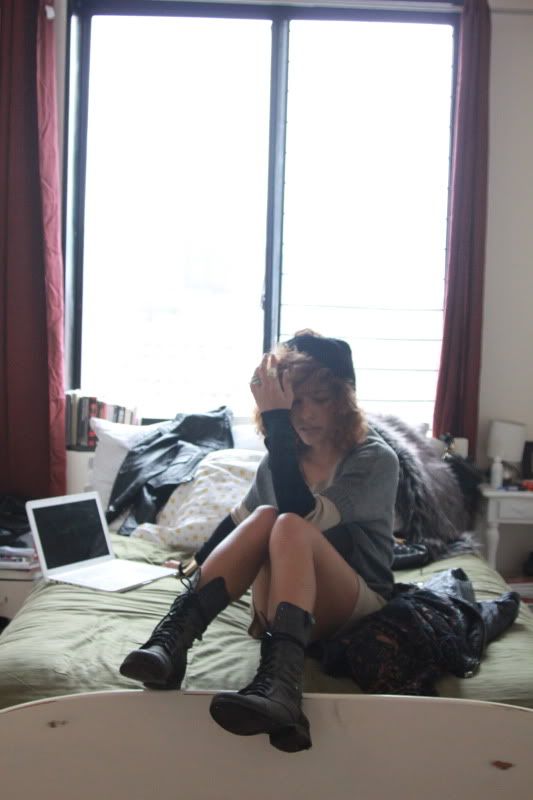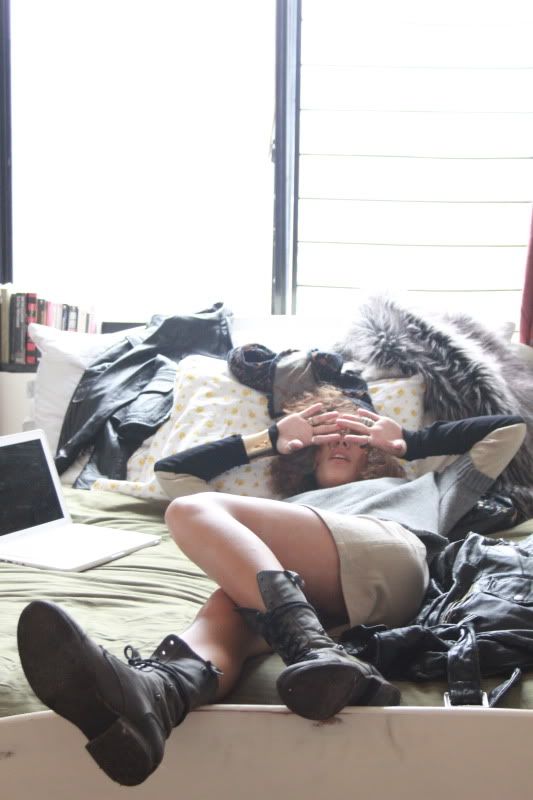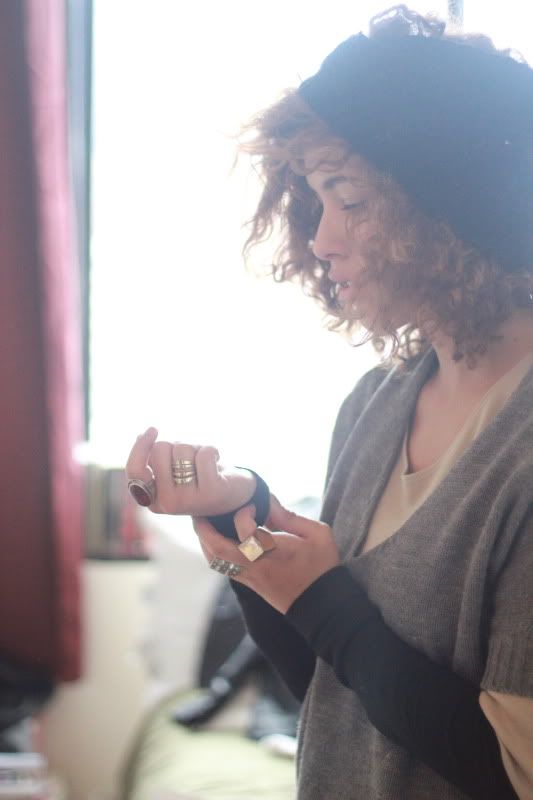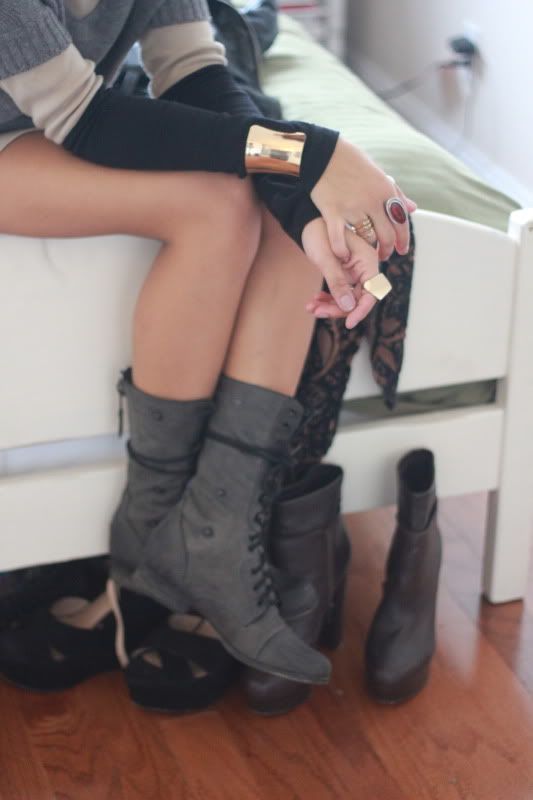 Another glimpse of my bedroom, which is far from being done. The walls still need to be painted, I also need a rug. Being super particular on what's going up on the walls I have yet to add any painting, I'm still not sure what sort of frame or painting to use.
As I mentioned in previous post I've teamed up with
Steve Madden
for the "
Steve Brings it Campaign
" My theme is CBGB, which has so far been very rad and easy for the most part, I really love that whole style...This part of the campaign is the music playlist to the party planning, you know like if you were to throw a party. Now These are all songs I have on my ipod
somewhere.
I was really inspired by the Punk/runaways era.
The Clash - Rock the Casbah