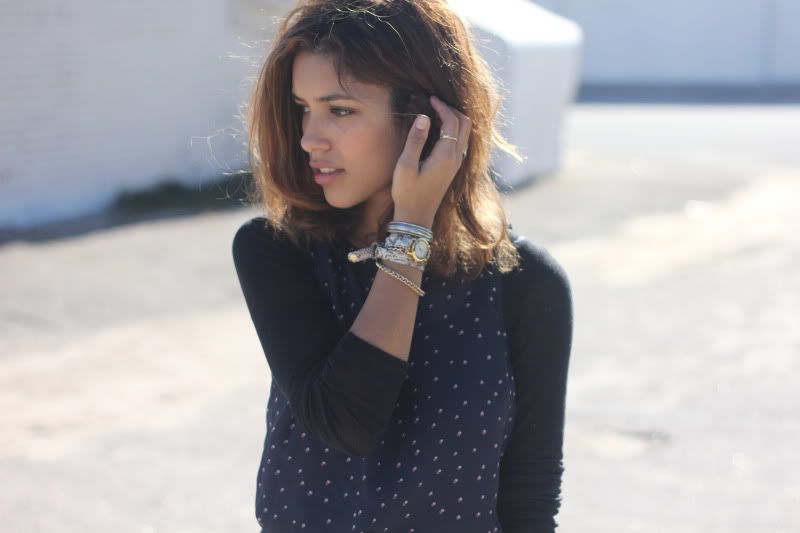 Layered a Juicy Dress over an over used All Saints top.
I'm r
eally soaking up the last bit of warmth before I head back to NY Sunday morning. And that means going bare leg.
Had my hair blown out at my grandmothers salon. I think I might make this something I do more often. I love parting my hair down the middle and it looks less crazy when I do it with strait hair.
I spent the whole day yesterday Christmas shopping and I believe that I might have bought myself enough candles for the year. My favorite are the fragrance oil burners. Potently perfect! Anyone who knows me knows I love candles.