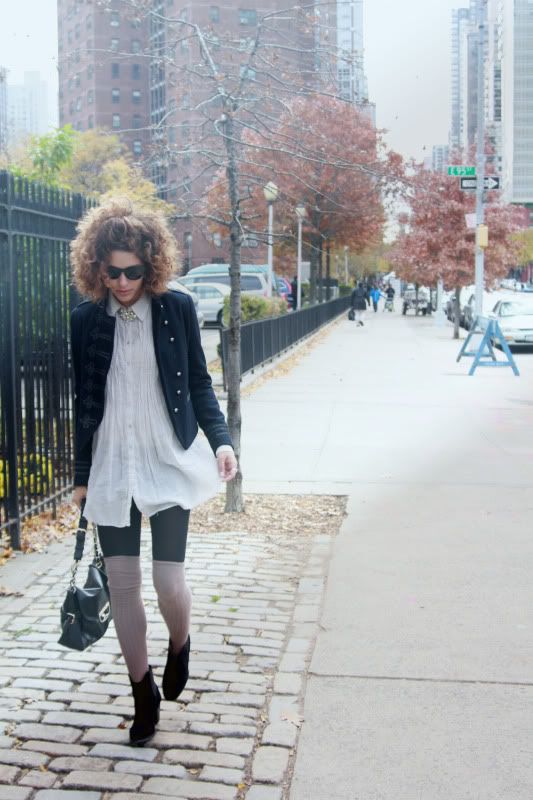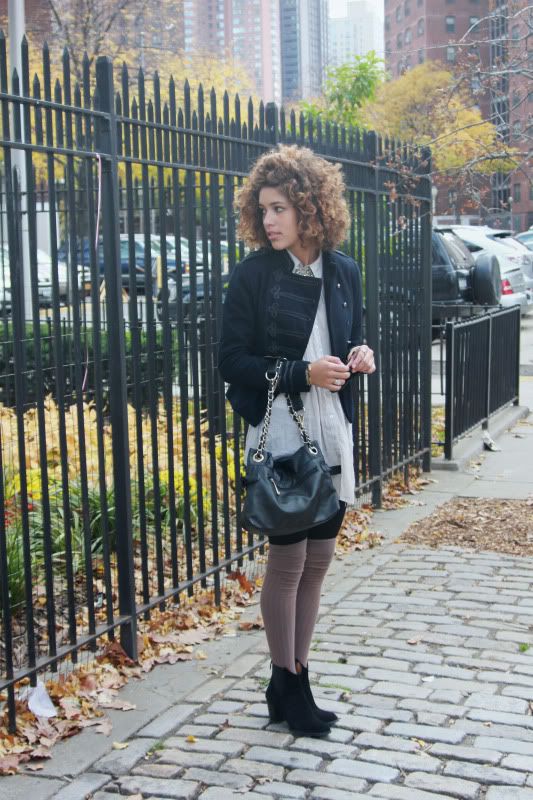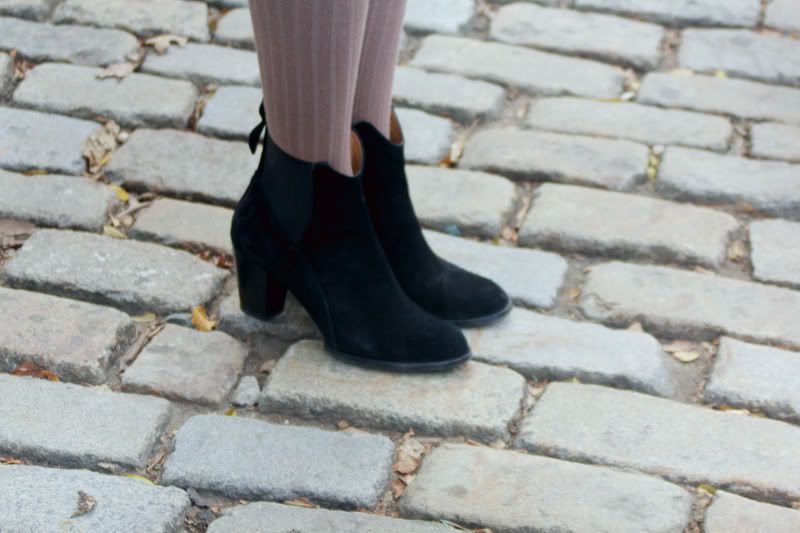 Super grey mornings these days. Went out for brunch with Selena and decided on doing a double layering of tights and over the knees socks, my favorite actually. The weather was permitting and in my opinion shirt dresses compliment anything/everything. I picked this dress up in Biarritz with Douanne at the Carrefour shops. I really love how France has their grocery stores set up - shop and grocery shop too. There is more to it i'm just extremely bad at explaining.
These Zara booties are a recent purchase of mine. I realized about a week or two ago that I owned no black booties at all, none like these ones in any case. I really wanted something simple I could use as my go to shoe. These work.
-----------------------------------
Please do not forget to enter my new PLV giveaway CLICK HERE for more!