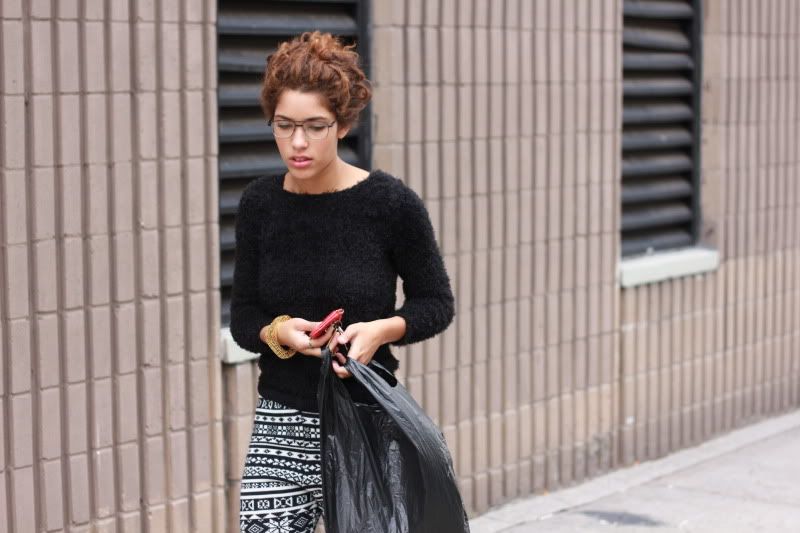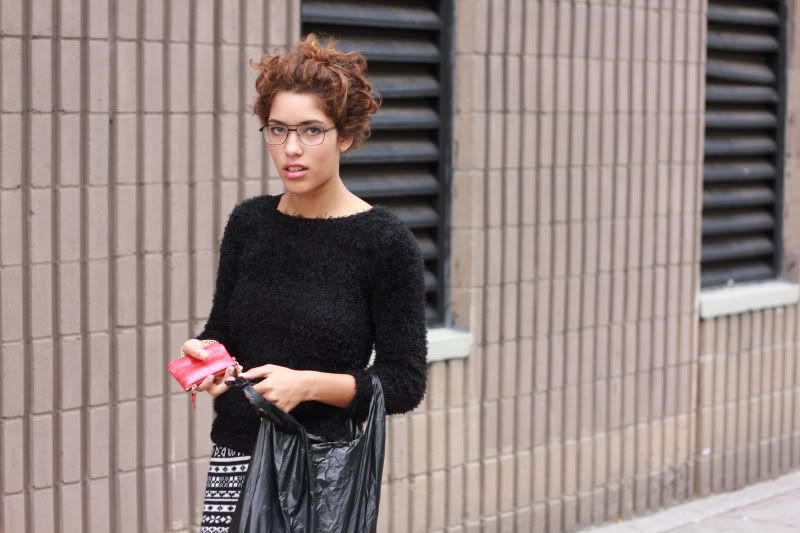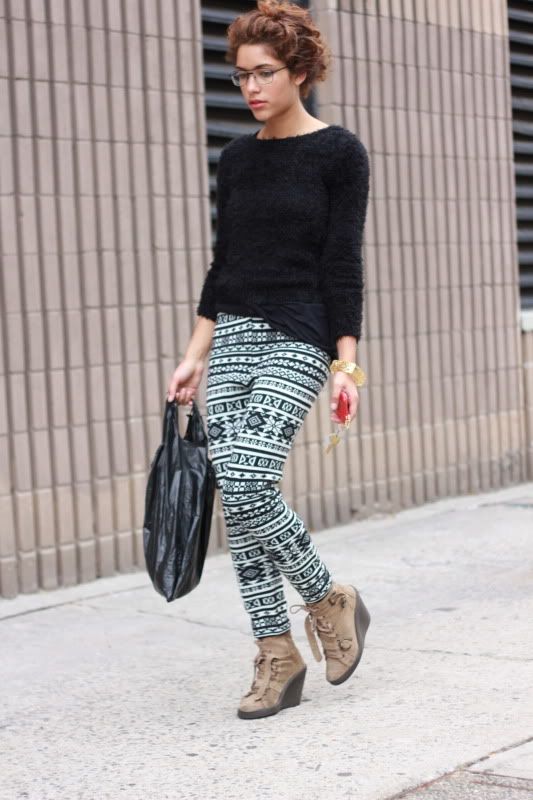 Walking around the neighborhood with a bun, something I feel you guys most rarely see me in. I usually only wear them when at home or grocery shopping. I sort feel very
après-ski
in this ensemble. I'm gonna blame that on the leggings. The print is really growing on me! It's what I put on as soon I walk into my apartment and this mohair sweater is something I picked up at the H&M on Broadway after my shoot with Refinery 29. I shot an H&M look with several other bloggers.
They now have it displayed on the Refinery 29 site where you guys can enter to win a $500 gift card. click
here
to leave your comment to be entered and pick who you think wore it best.
in case you were wondering....yes I wear glasses. I don't own contact lens. I should and I'm nearsighted.