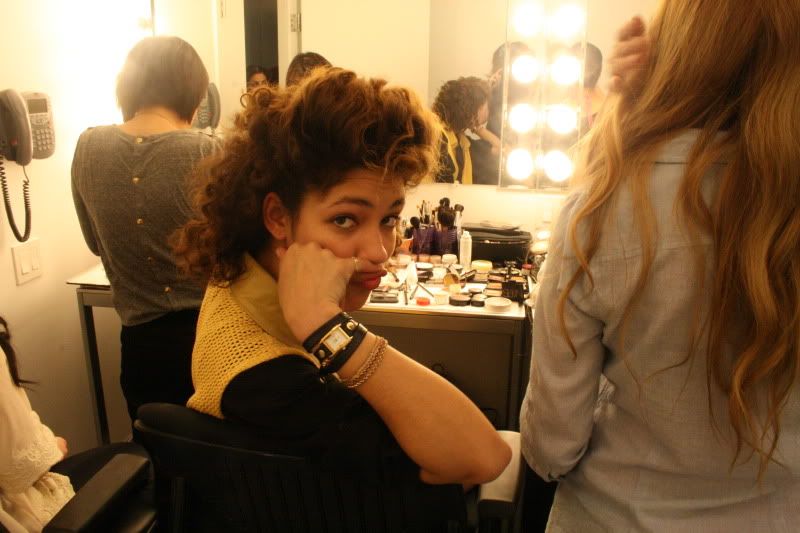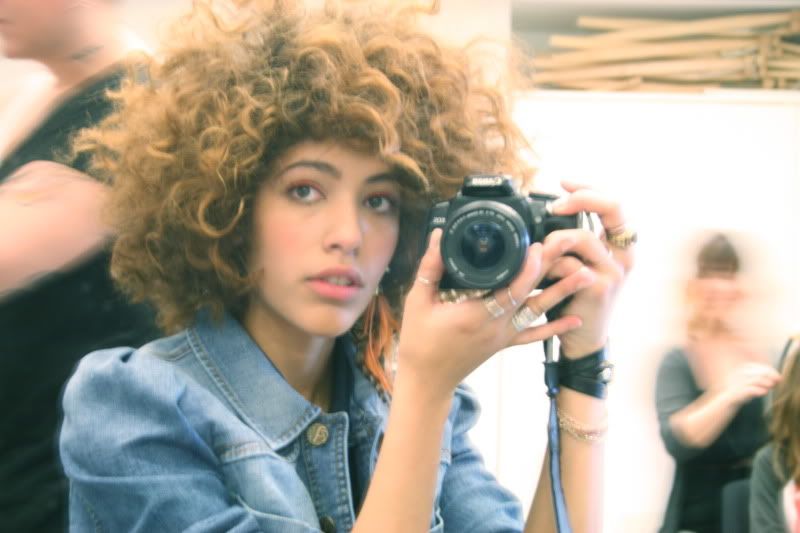 I shot for Seventeen magazine last week. Over all a very fun day. Smiling and jumping around to the Strokes (always a favorite of mine since forever) & trying on all the different kinds of jewelry. I'm a huge fan of feather earring, I decided to put one in my left ear for the shoot.
I was so restless that day. I kept running around going from hair station to makeup room. I'm a huge chatter box so I made sure to keep
Arielle
company while she was getting her hair done. I really can't wait to see how it's going to look in the magazine! It comes out in August so I have a while...