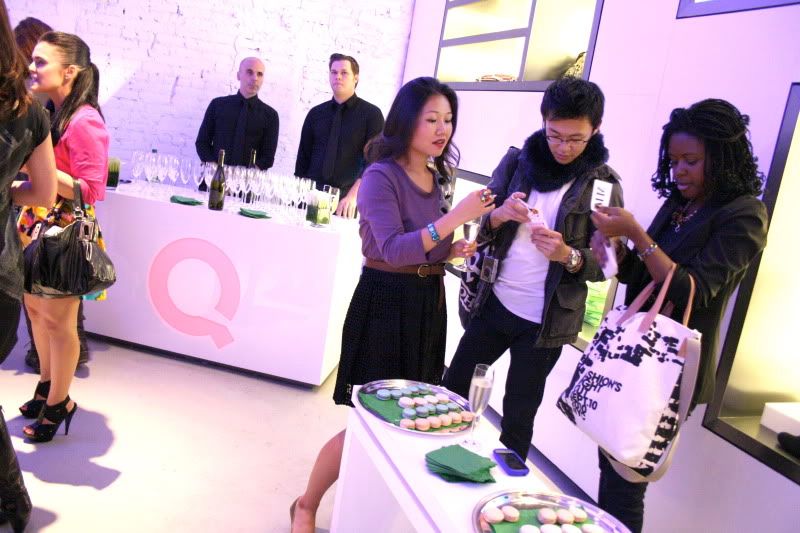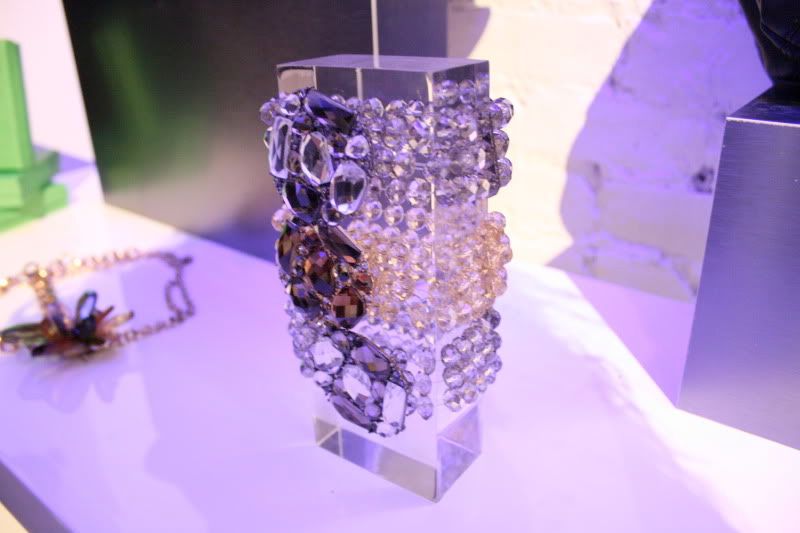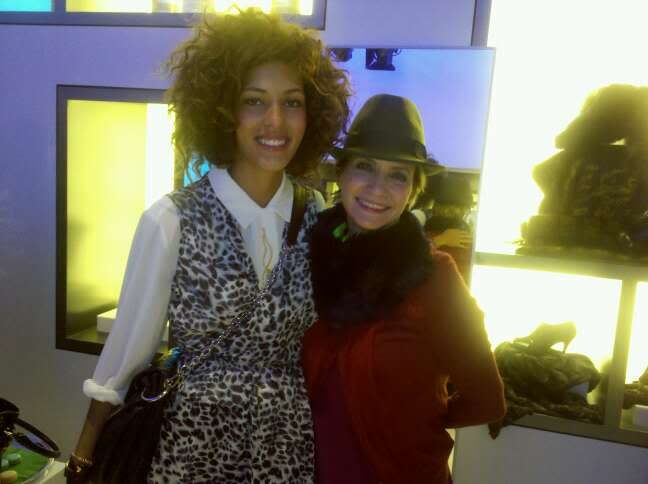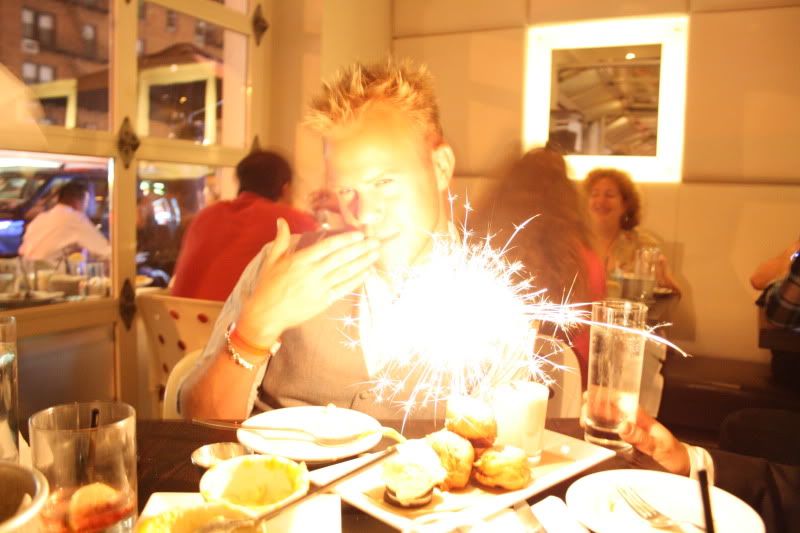 During FW I was invited to Lori Goldstein's Logo Instant Chic QVC event at the Q store. I had my friend Lorne come with me he is always so fun to party with.
The party was such a huge success and not only did I get to stuff my mouth with little pastries, but I also was styled by Lori (again since she did style me for the
Style Caster
shoot hihi.). Check out the bag I'm wearing in the picture of Lori and I as she is draping me with the cheetah vest. So many amazing people were there including Karen Robinovitz from
Purple Lab
.
After the Logo QVC event, Lorne and I ate at Cafeteria with another friend and then made our way to Carnival, super fun place wish we could have stayed longer, but we had to then go to another Party. I love going out with Lorne because we end up going to 5 places in one night.