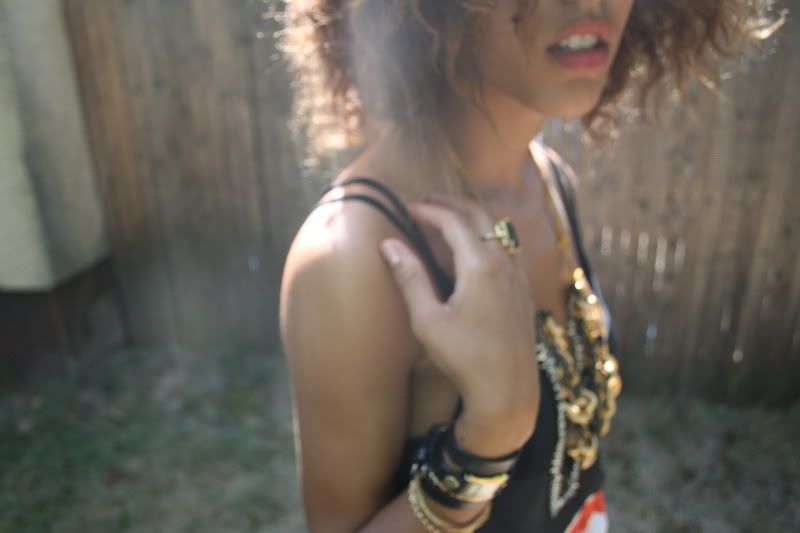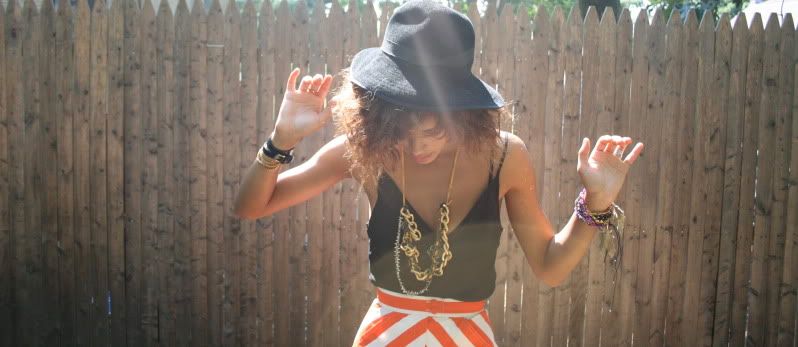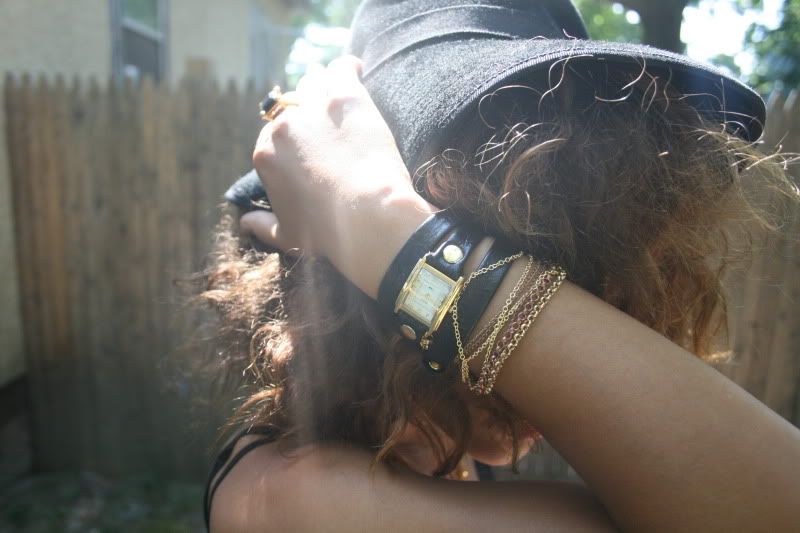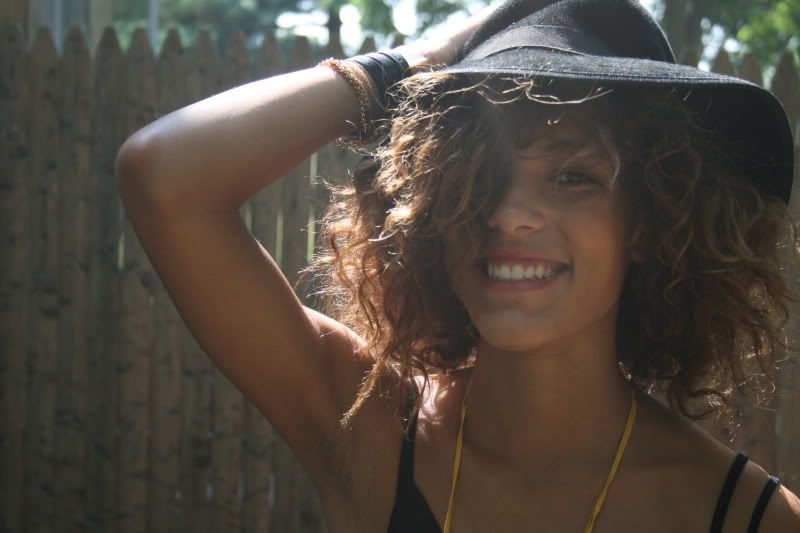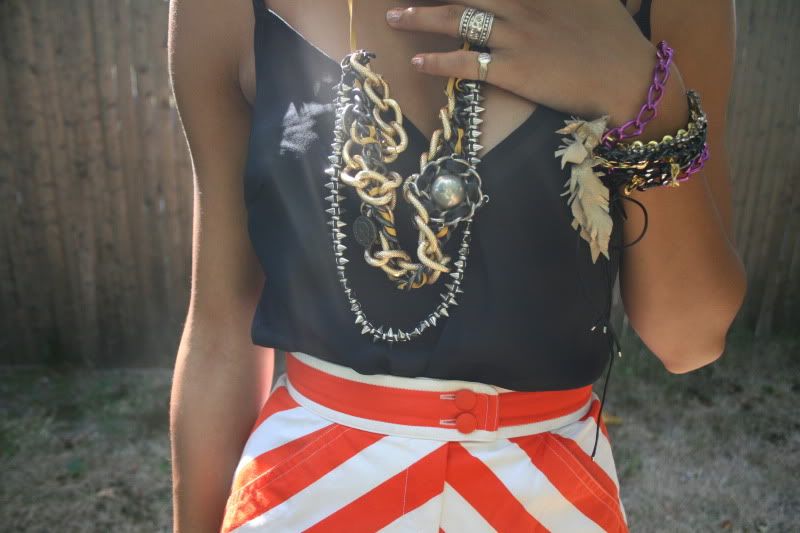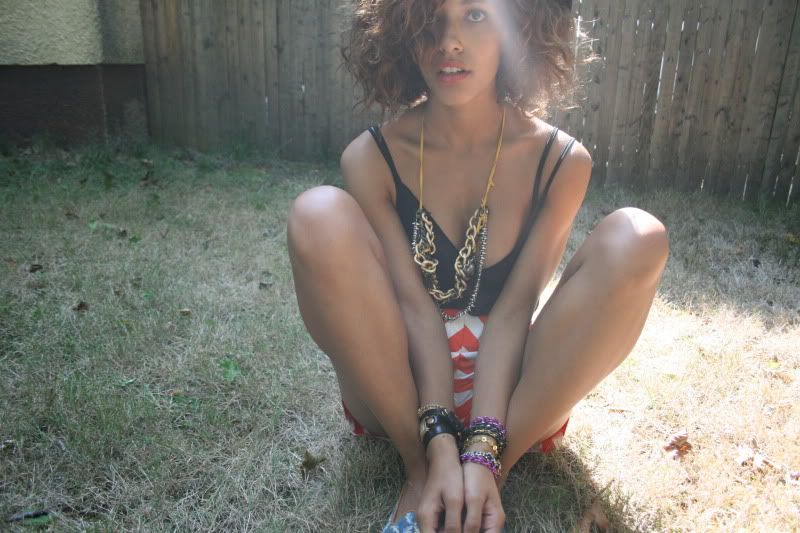 Mesh top: Gap, Shorts: Vintage Courreges, Shoes: Zalo, Hat:Lachaize Creation, Watch:
La Mer Collections
, Jewelry: Hand made by me from
Fenton Fallon, Emerald Ring: LuShae
Here is a up close and personal view on the jewelry I made at
Fenton Fallon
.
Also notice anything new?!!
La Mer Collections
sent me 3 beautiful watches. Here I am wearing
The Sunset watch in Black and Gold
. This extra long black leather watch wraps around my arm so snuggly. I am so in love with the thin gold and natural Copper attached to the watch.
I have become more of a "watch person" I use to NEVER wear watches. This fall there is going to be a lot of changes regarding my wardrobe.