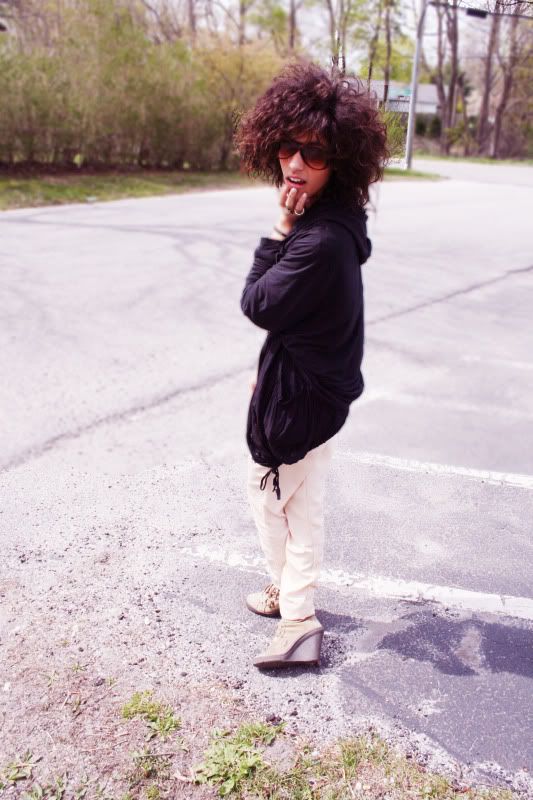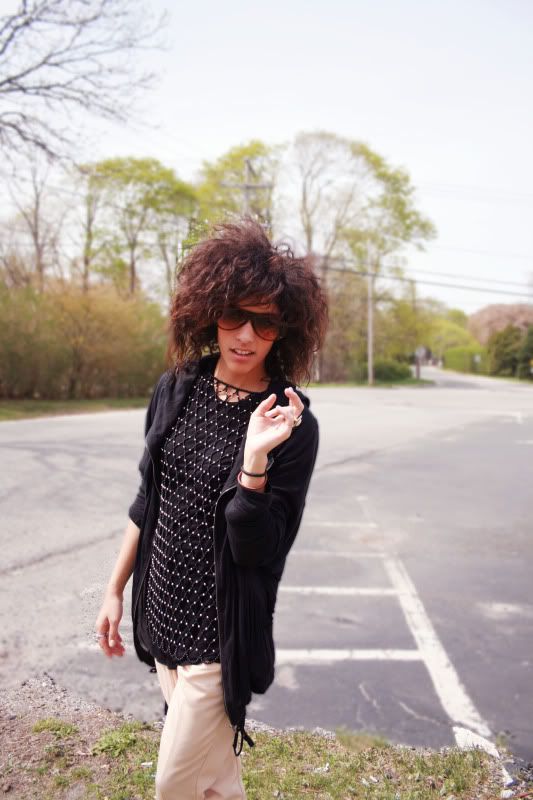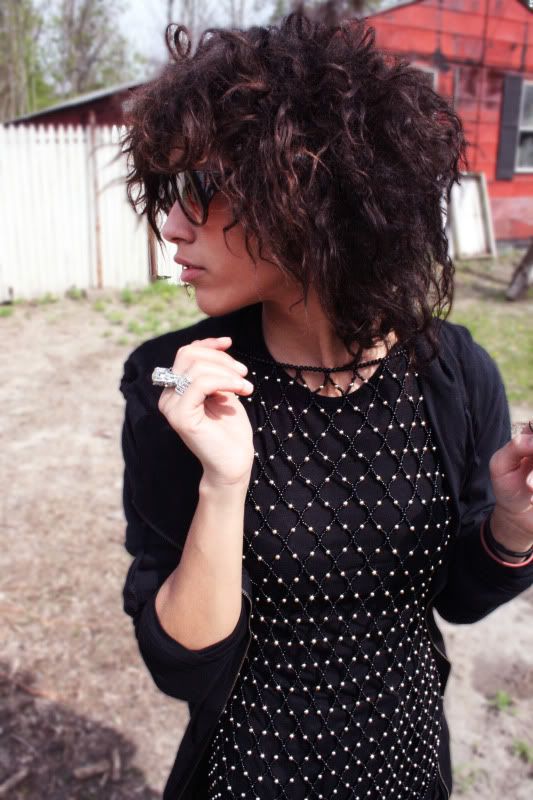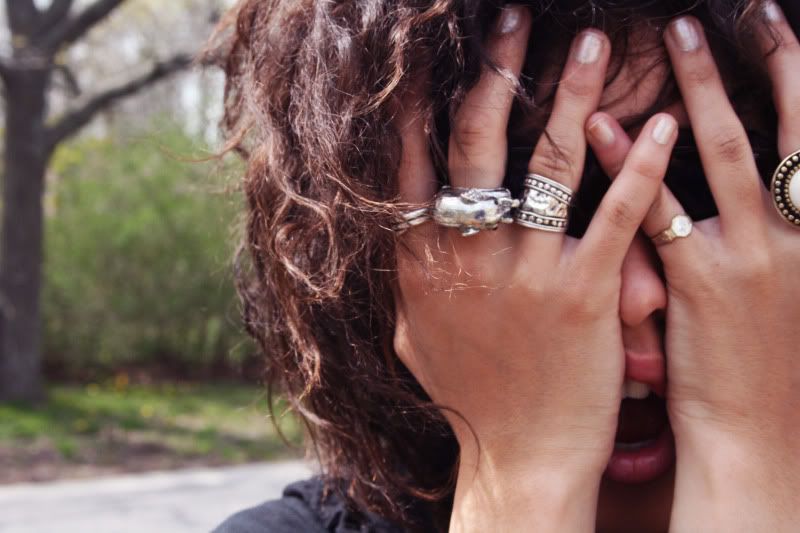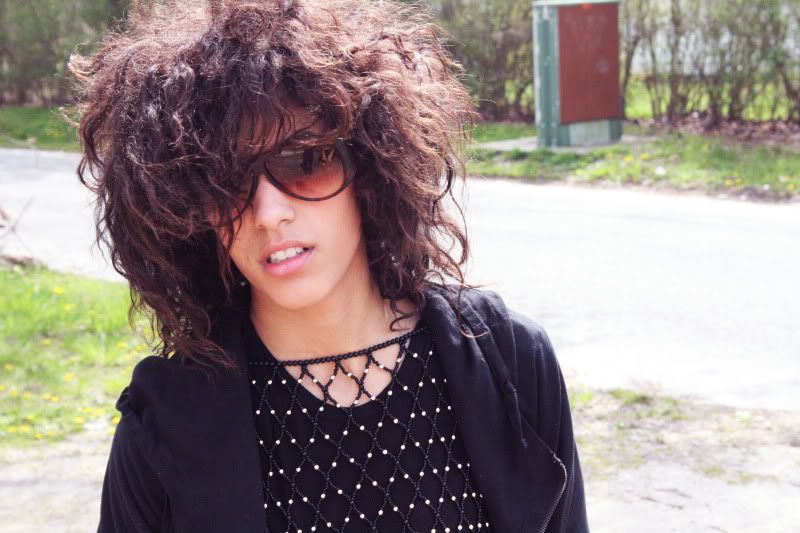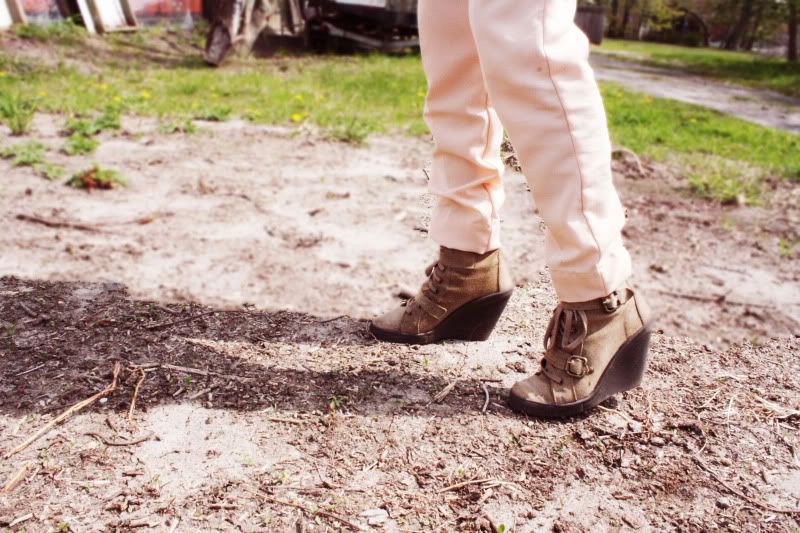 Beaded Piece- Vintage from my Aunt, Sheer cardigan- Piko 1988, black Burn Thermal- American Apparel, High-Waist Pleated Pant- American Apparel Shoes- Top Shop, Rings- F21, UO, & rings my dad bought me from thrift stores.
I have to say today I did a lot of running around I was in the house for a lot of the time....watching Pierce play another Kung Foo Panda PS3 game then it was off doing errands on my day off.
I really love the over the top ring look. I like the chunkiness on my fingers.
I have so many rings at home but always wear just one of each today I was feeling quite brave and wanted to change up a bit. I just hope that it doesn't clash with the beaded piece.
I love my new High-Waist Pleated Pant from AA! They are super comfy and I feel like a lady in them.
I'm going to wear them out tonight. Lorne Morris my friend is taking me out he wants to party...and I love to party so yes yes yes.
Many of you have asked where I got this beaded top...well I have to say I don't know, because it was my Aunt Shay's in the 80's. She gave it to me telling me never to give it to anyone! I looked at her and said "um don't you worry!!" haha I really love it so much.
If I ever find anything similar to this Vintage top I will imform you guys asap. :)