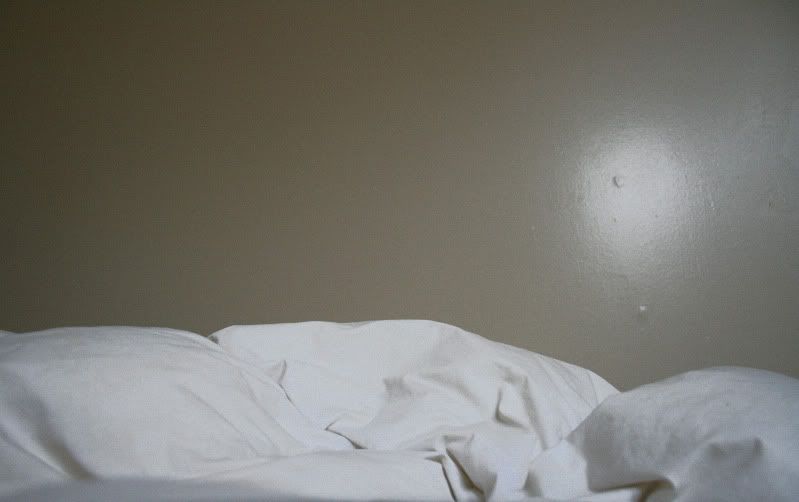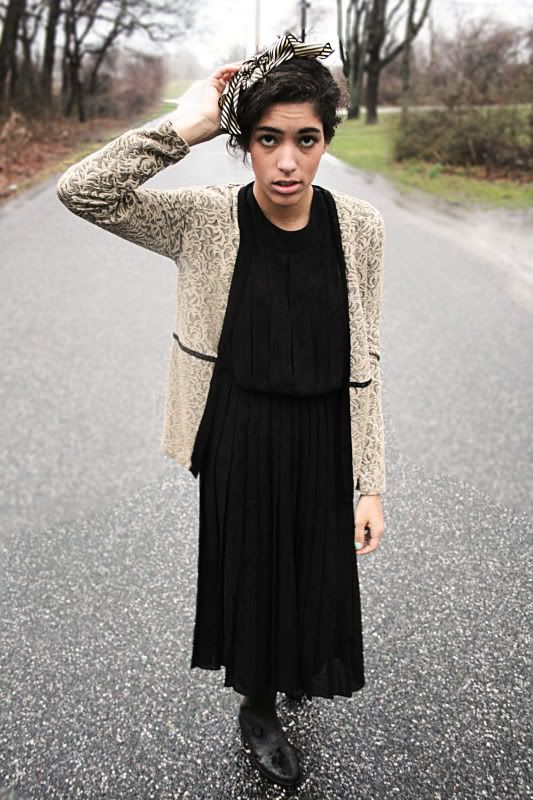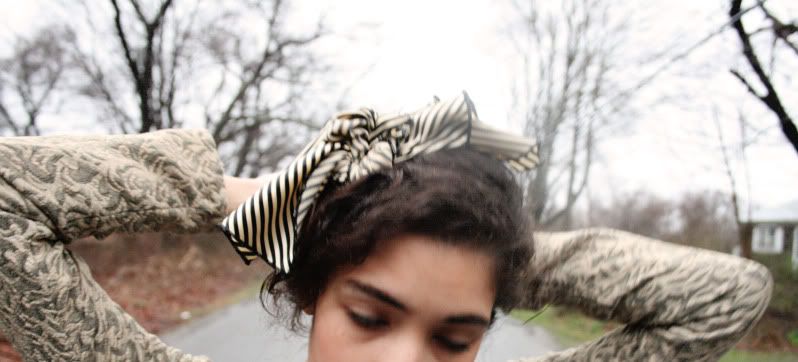 Thrifted Vintage Cardigan, Vintage dress, Boots- Urban Outfitters, Bow- American Apparel handkerchief.

I tied together two AA handkerchiefs for create a floppy bow like effect. I saw my friend Olivia Joel wearing it once and well...she did her bow super nice and perfect looking.
Still, I think my bow looks kind a neat. :)
The dress I'm wearing I bought at an antique store in Atlanta this past December.
I love it it's so simple, but has a great feel to it.