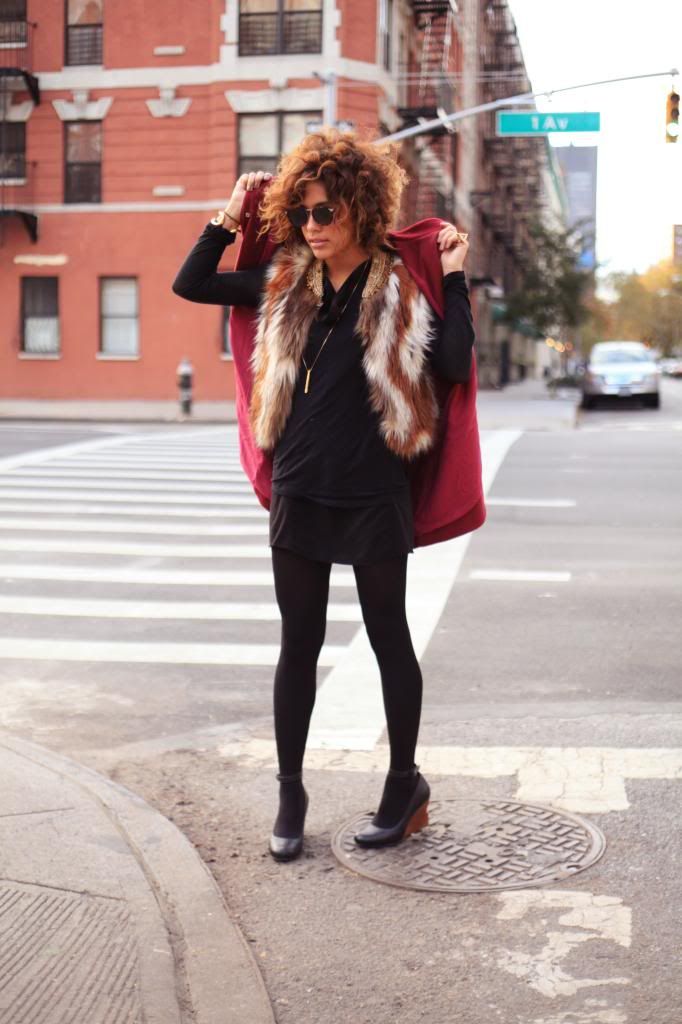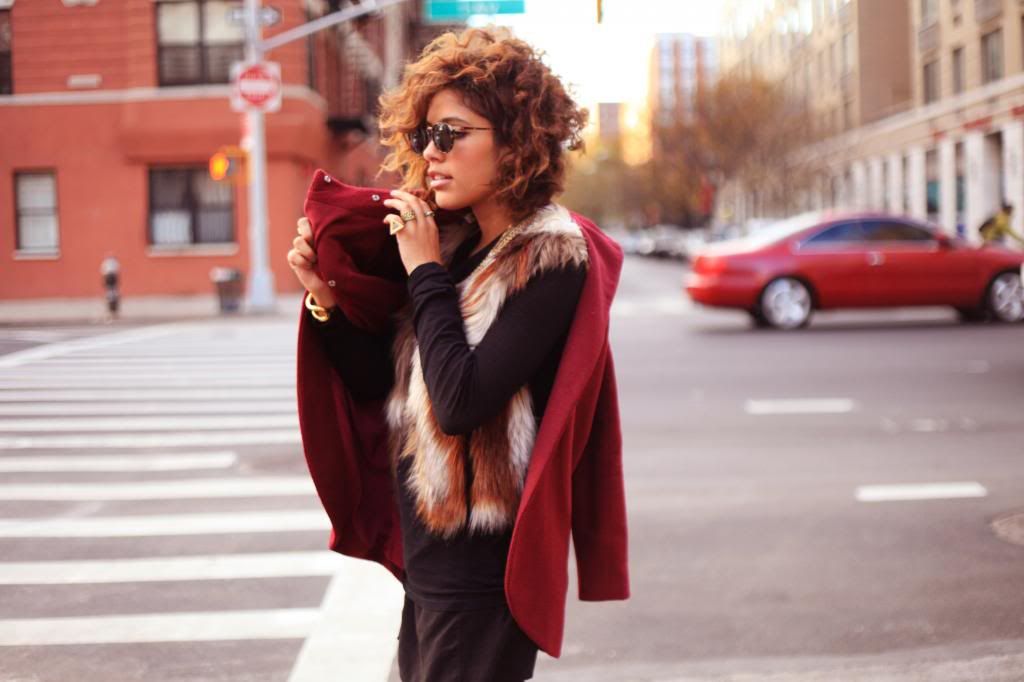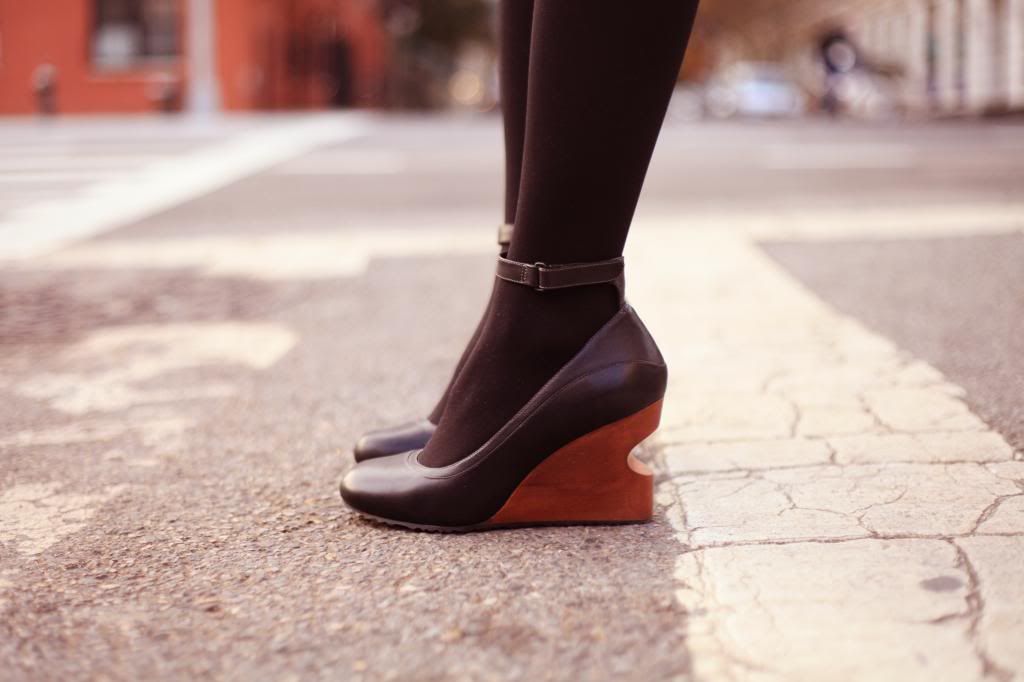 Dress: Crash and Burn , vest:
Twelfth Street by Cynthia Vincent
, jacket: Cameo, heels:
Tsubo
, sunnies:
Raen
, bracelet:
Giles & Brother
, rings:
Roman Luxe
/
Karen London
Layers under coats is something I can proudly say I've been doing for probably ever. This faux fur Cynthia Vincent vest is another perfect statement piece ever girl should have in their possession. Every time I'm getting dressed I always pull it out to just layer on top of whatever i'm wearing. Yeah sometimes I look a little crazy, but in a nice soft crazy.
I came home from Indonesia and met my newest housemate, Eleanor the sweetest kitty I have ever laid eyes on. She is pretty much the only reason I ever want to come home early and the only reason i want to wake up that extra half an hour. If you follow me on
insta
then you've seen the obession grow from day one.