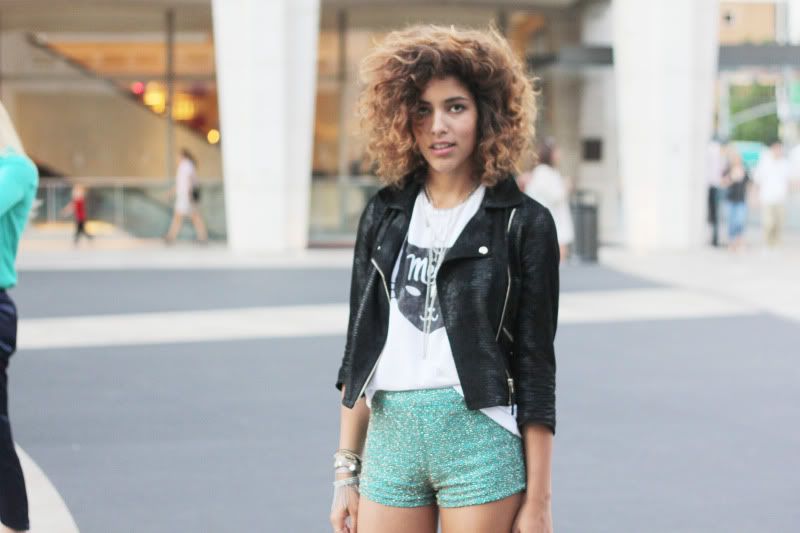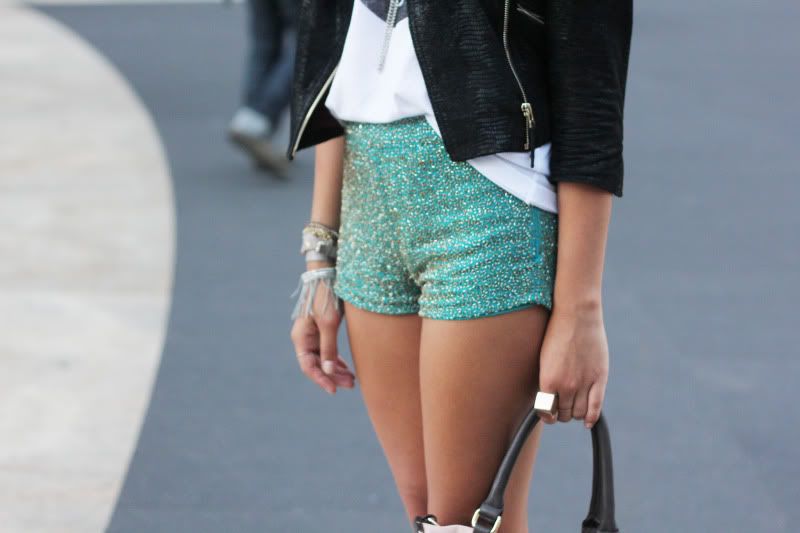 I like to play around with what I have in my closet. Which so happened to be this darling sleeveless kitty T. Looks more like I'm going to a rock concert that sitting for Nicole Miller..oh well, In my own world I guess. I don't think I even need to mention how amazing these shorts are from Topshop....I feel like i'm walking around with a disco ball permanently stuck on my butt.
I snagged a couple shots From Nicole Miller I know you're gonna love. Last Years metallic wet suit inspired surfish collection, has now took a more "La Vague" approach...you'll see....
With that I leave you with some new music by La Femme. Loonngg time friends and good time people....