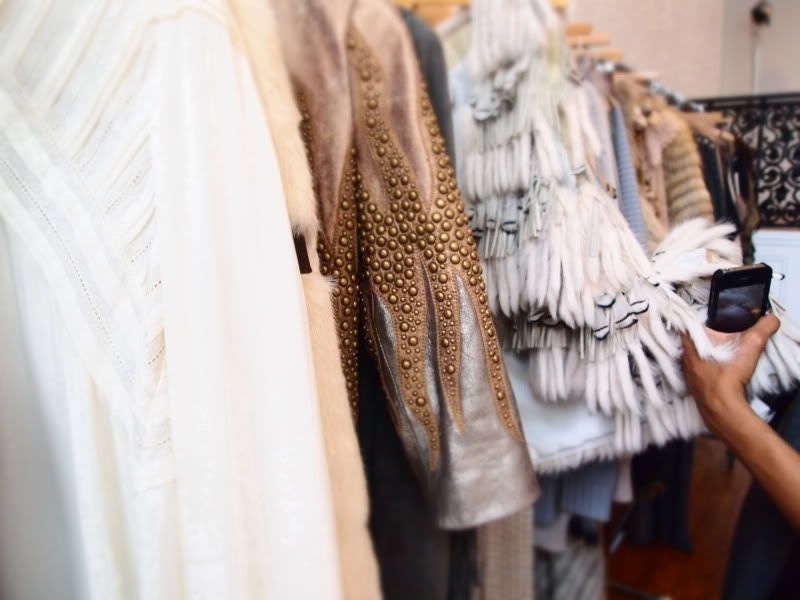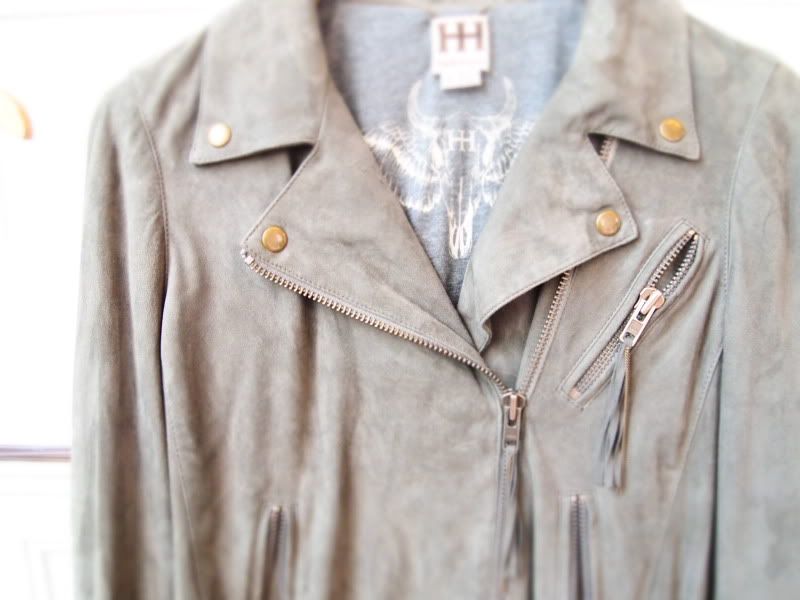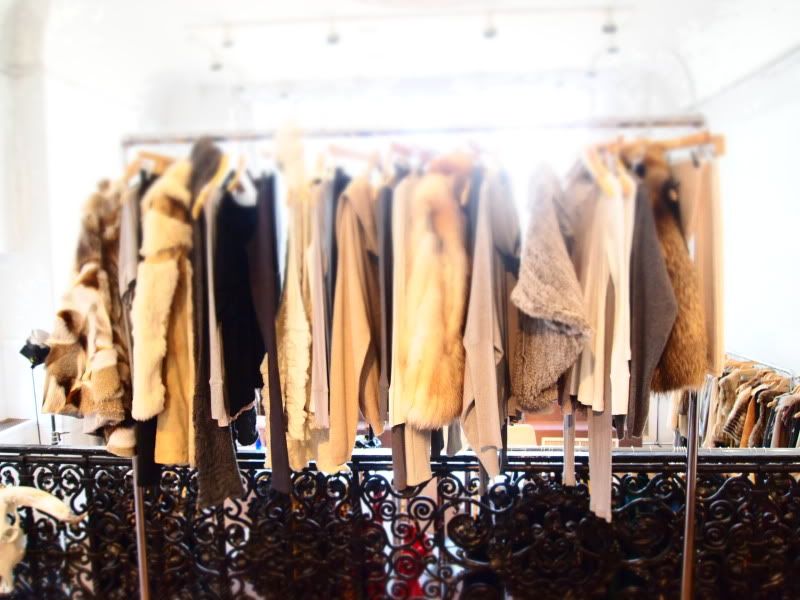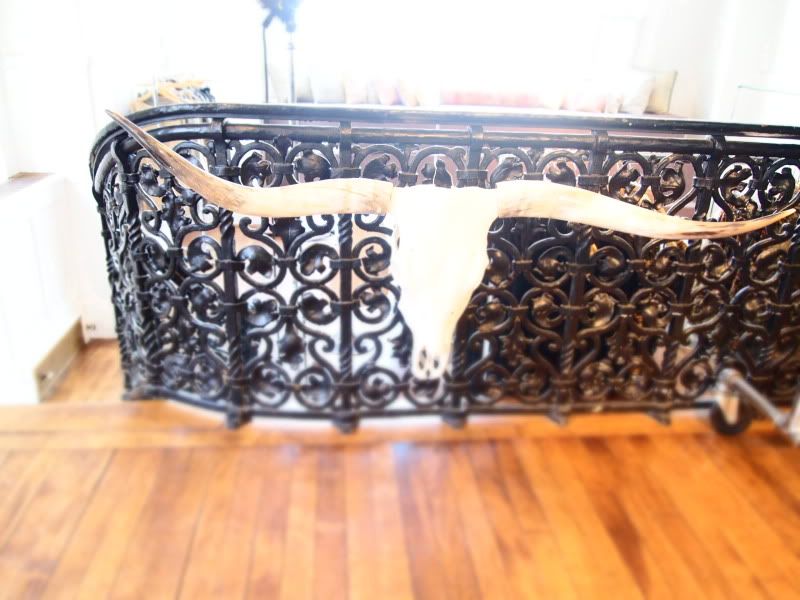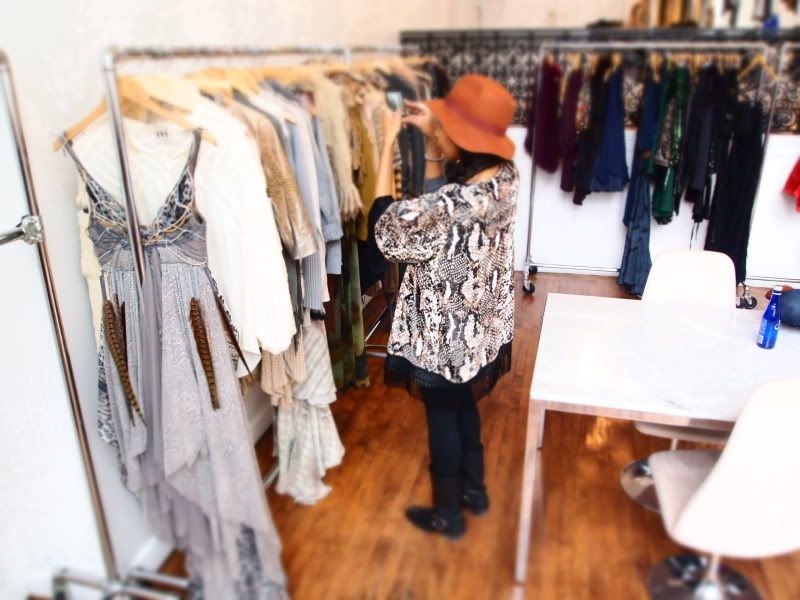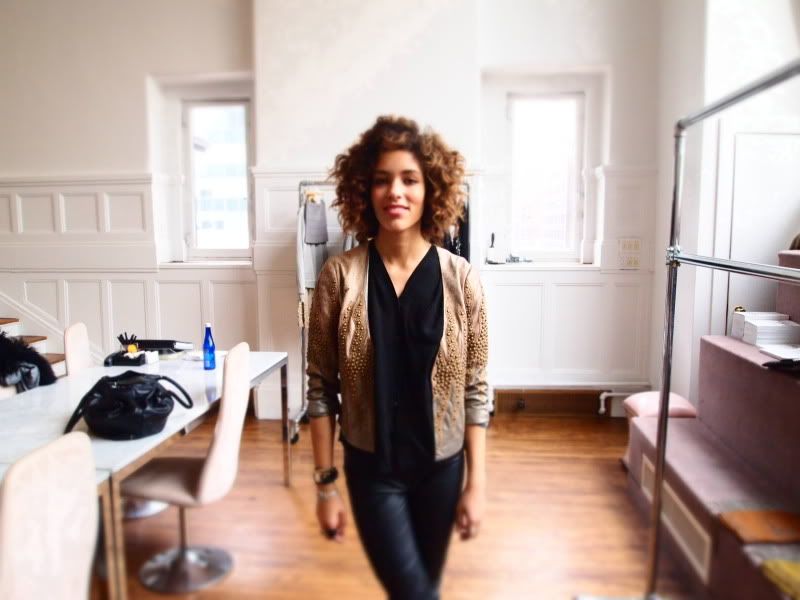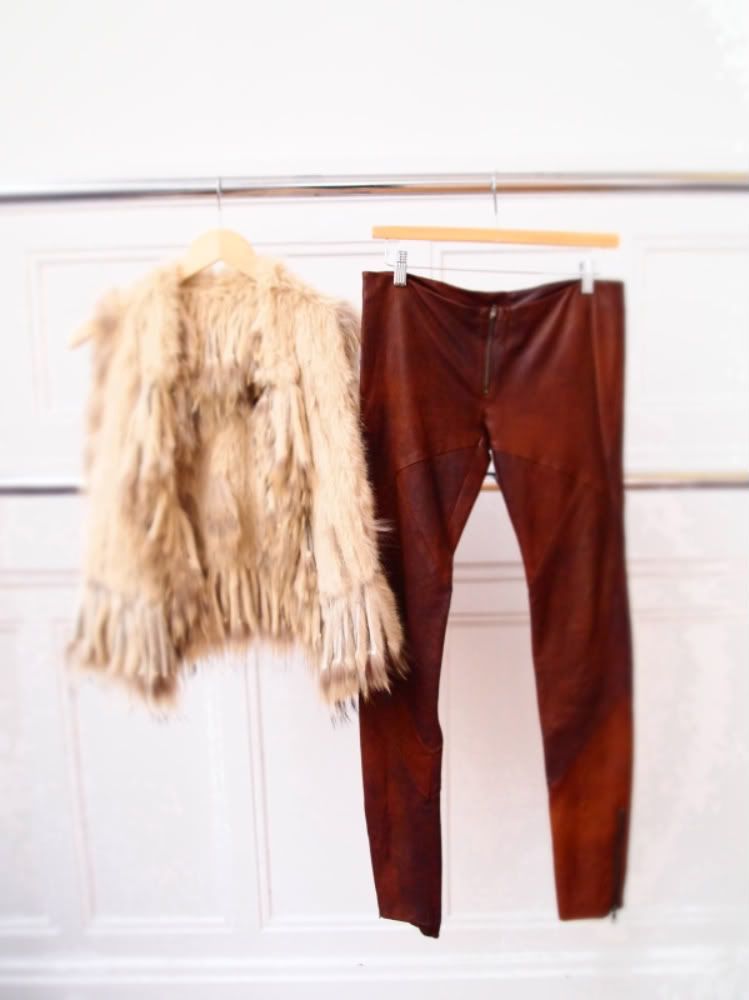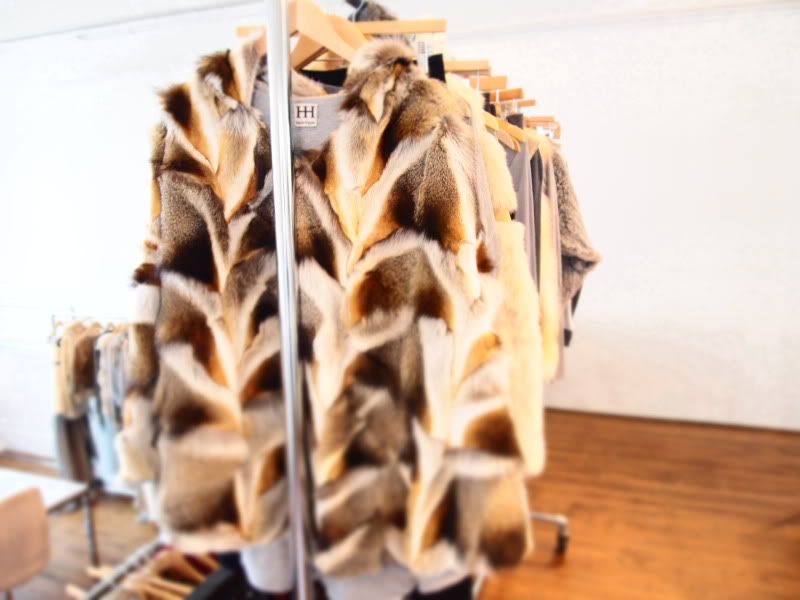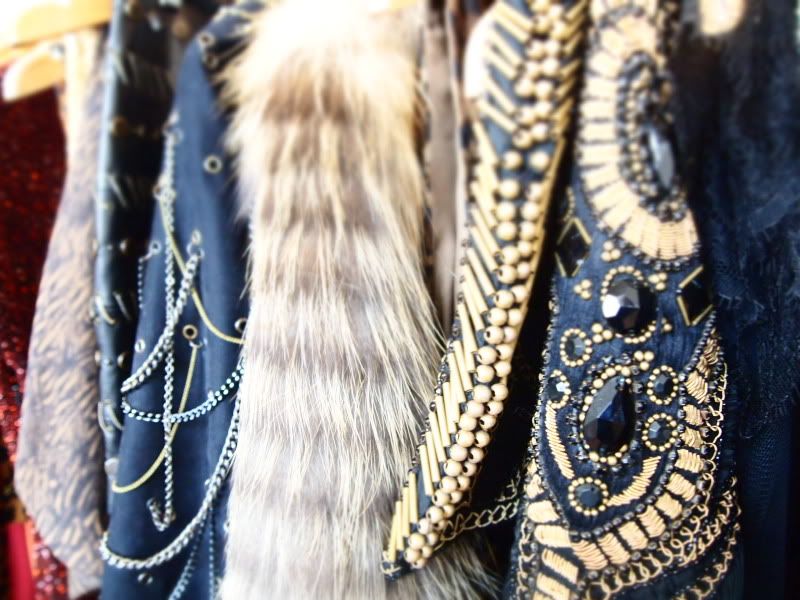 Never thought I would actually fall head over heels for such a beautiful collection before.
Haute Hippie
literally took my breath away. Obsessed is an understatment on how I felt when leaving the show room. Every single little detail is simply perfect. Everytime I visit a show room I get this girly feeling where all I want to do is try everything on and take picutes.
Karen
was there with me, I had to have her snap me in the fire flames jacket...my god..how I love it.
I decided to have fun and pair the horse sweater and sequins skirt together. I mix matched with a lot of other pieces I post some later.......Pretty sure I need those leather pants and top in my life...I would sleep with it on.