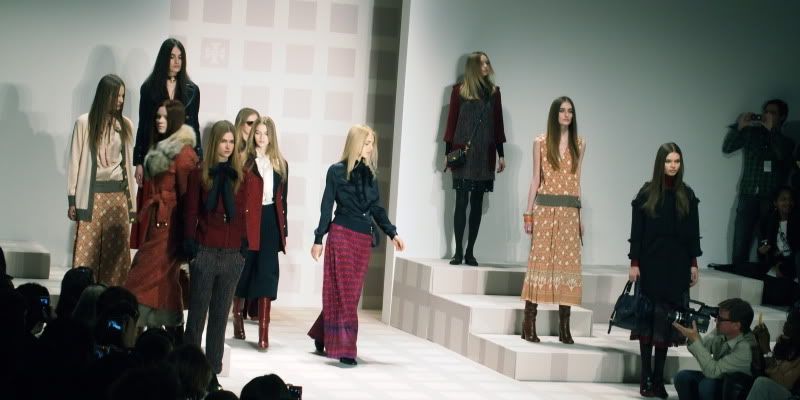 One of the best collections I saw....
I like the two tone boots way a lot better than the Celine wedge boots that every other blogger is talking about. The white tights really made the victorian styled shoes pop! I don't think I'll try it at home, but I will be pulling out my black heeled loafers next season!
The one thing I liked the most about this collection was the mixing of "color-less" sweaters (turtle neck seems to be still in) and eye catching skirts. I couldn't help but to take 4 pictures of the beautiful gold skirt. I really want it so bad!