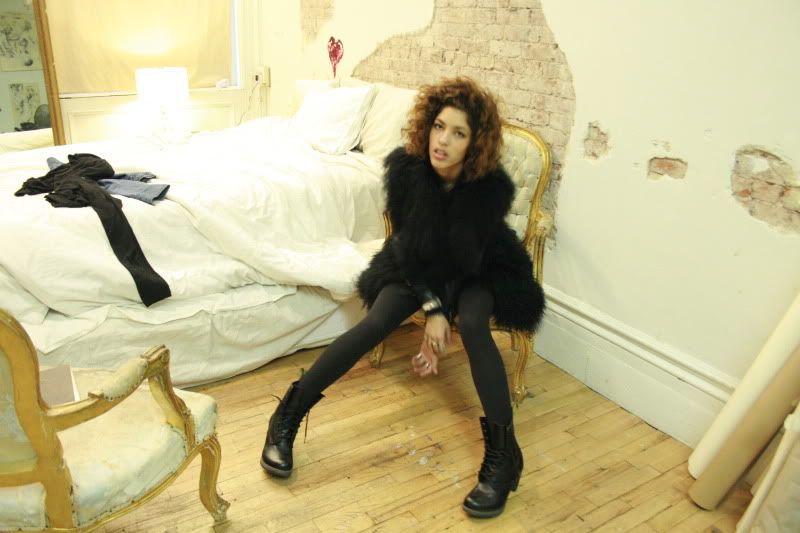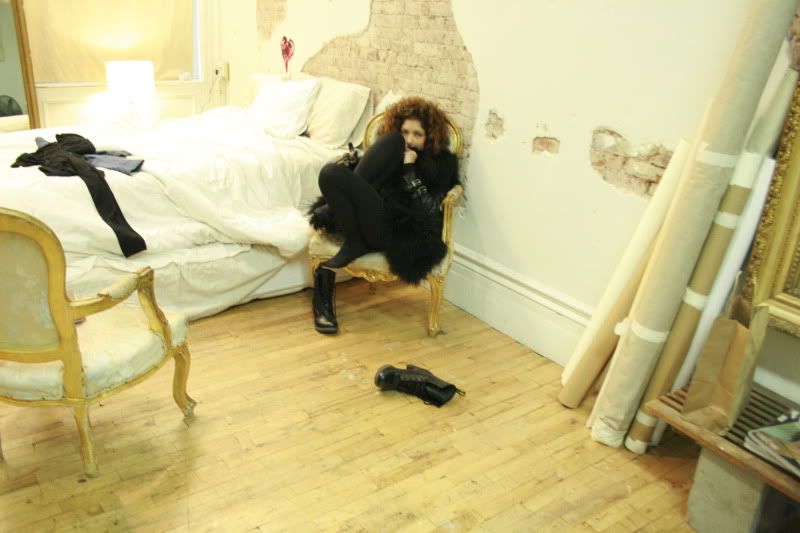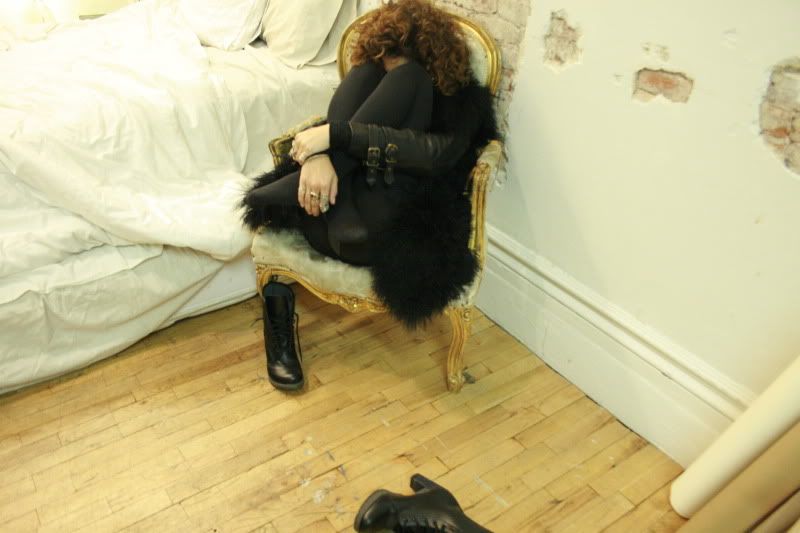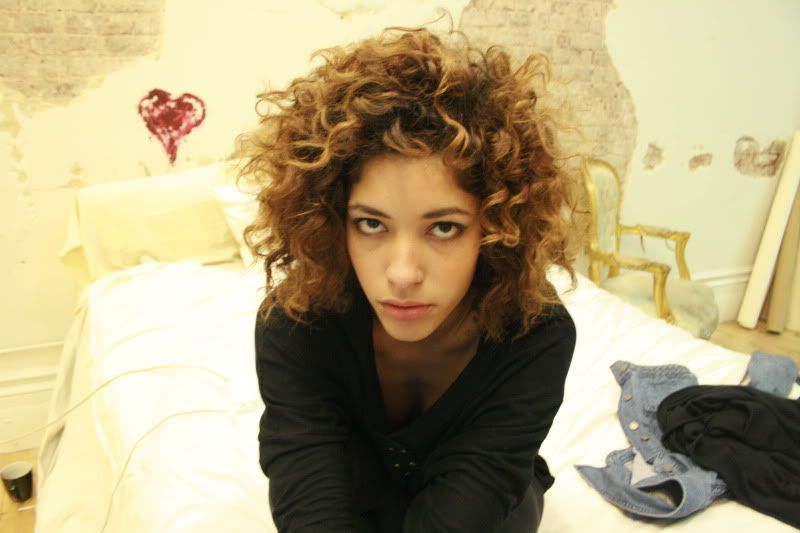 Head to toe in Gar-de. Boots: Dr. Martens
I have had the most packed filled days this past week. NYFW is going on, I have already seen some really cool shows, I can't wait to sort all the pictures out for you guys.
I went over my friends house David Mushegain and met up with Kassia Meador and Pandora Decoster two of my absolute favorite peeps in da whole world. (yes da whole world). How sick is this wall? well let alone the room itself.
Something else worth while talking about is this brand Gar-de that I just discovered. I think I might have fallen in love with how dark and awesome it all it. I wore the shirt as a dress since I had on 3 layers of tights it looked like I was wearing leggings.