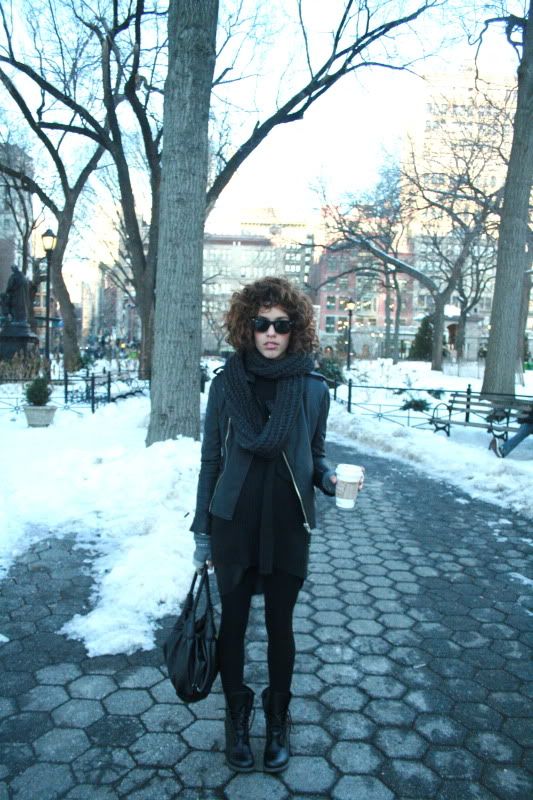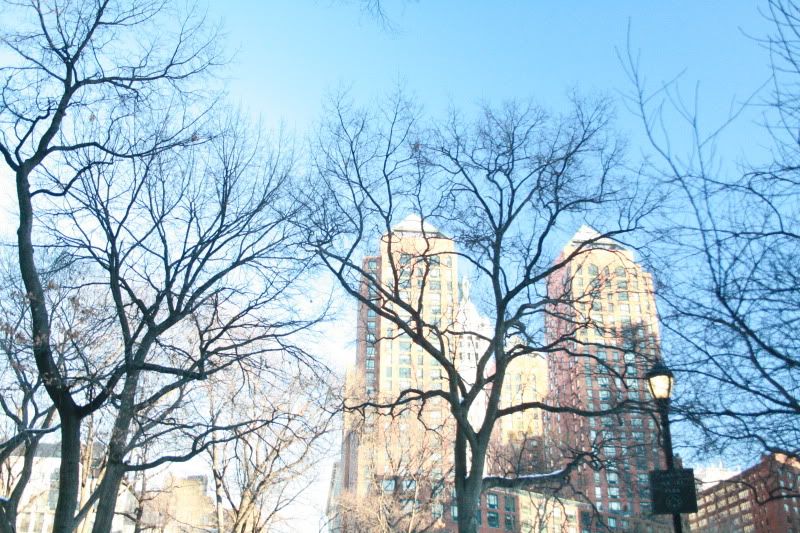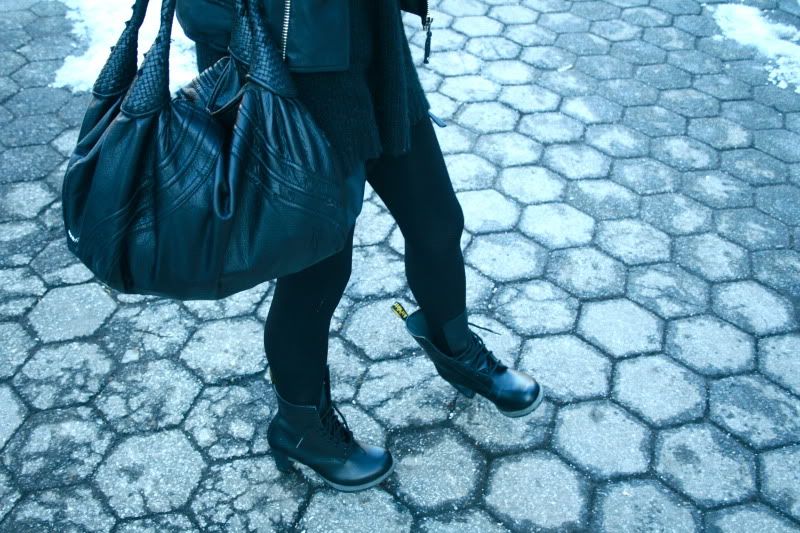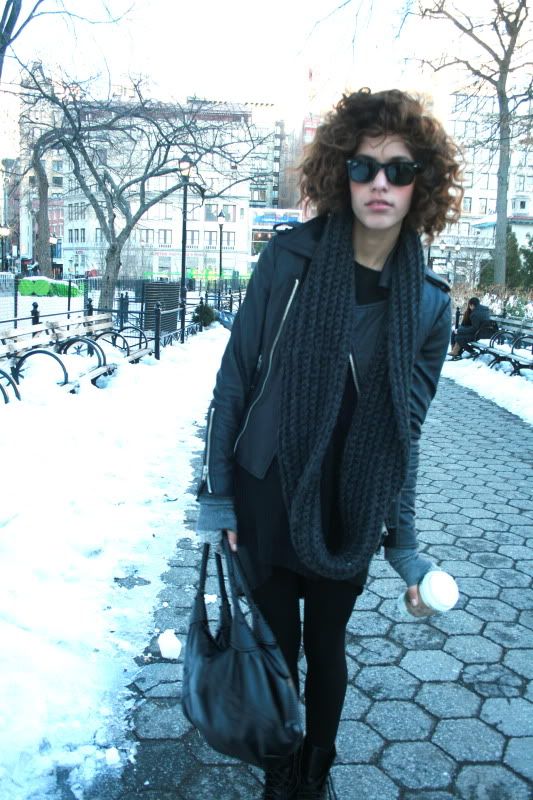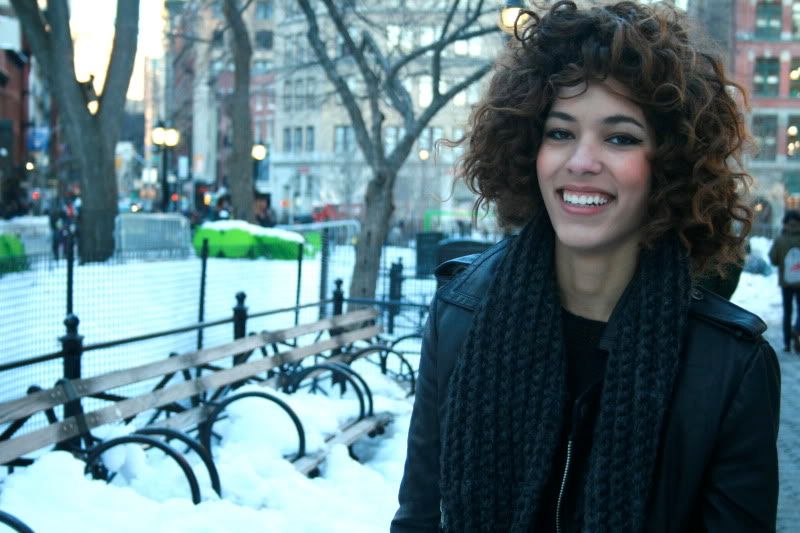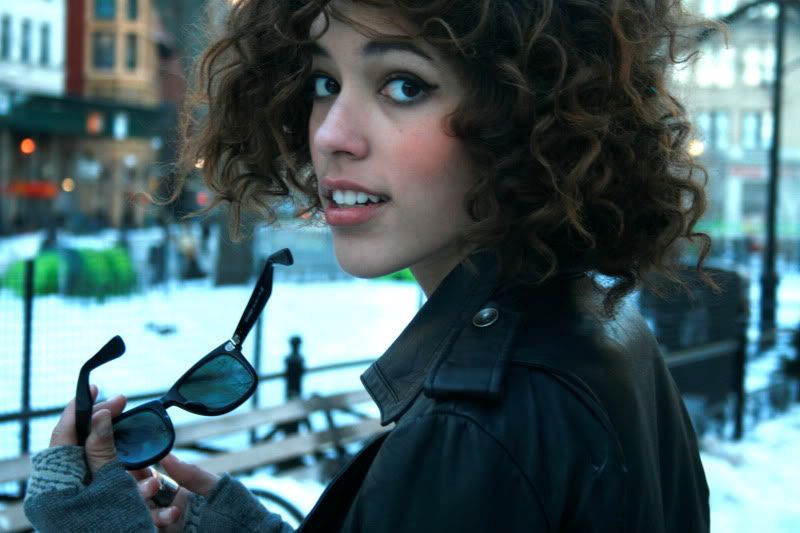 Jacket: F21, Sweater: Trouvé, Scarf:
Hooks and Halos
, Gloves: Lauren Theiss, Boots: Dr. Martens, Bag: Fendi.
Had a little coffee with Shaun before heading over to Arielle's place to go to the Bluestripe event. We ended up having some wine and took fun pictures in her furs check them out on her blog. We took so many pictures, I'll posts some more tomorrow.
Bluestripe was super fun. a lot of other rad bloggers and interesting people plus one of the best gift bags ever. pictures to come..