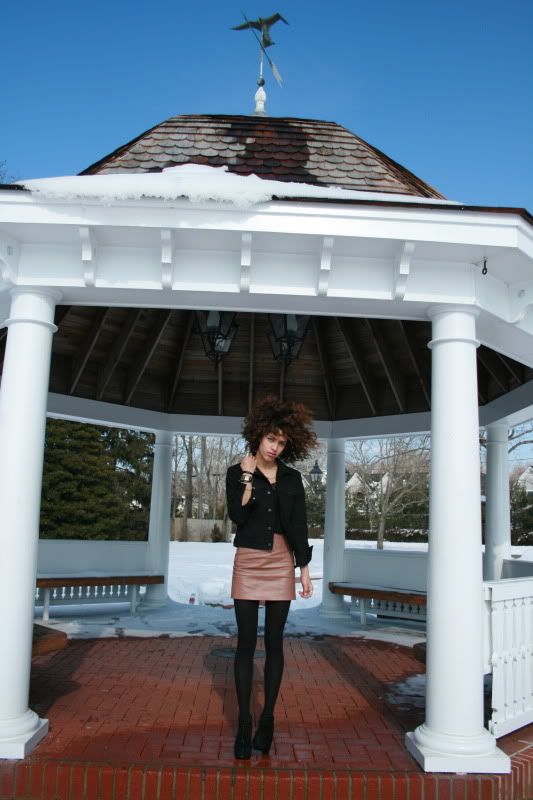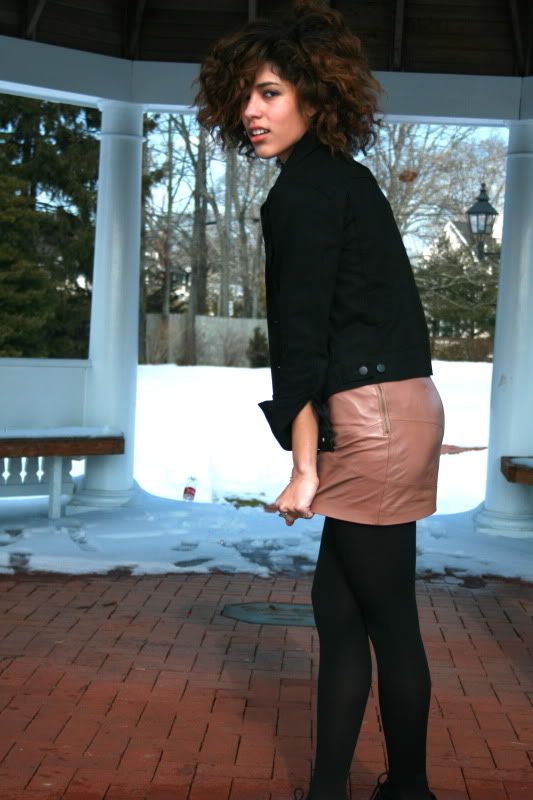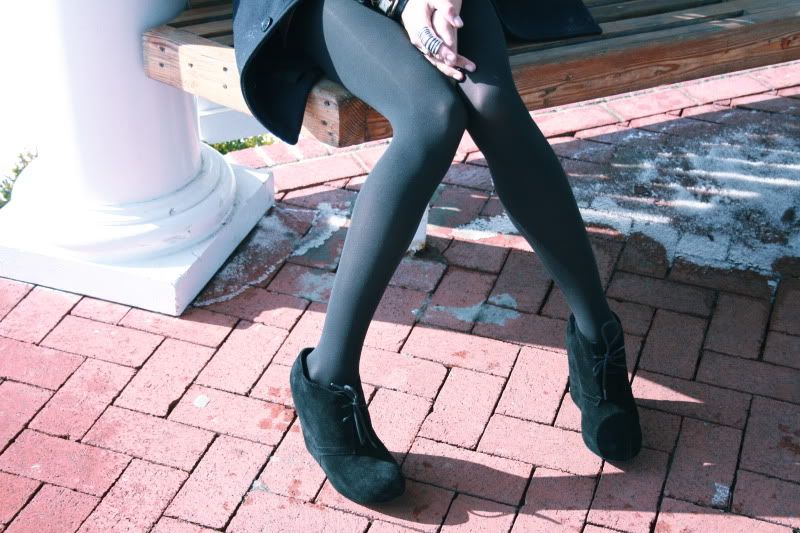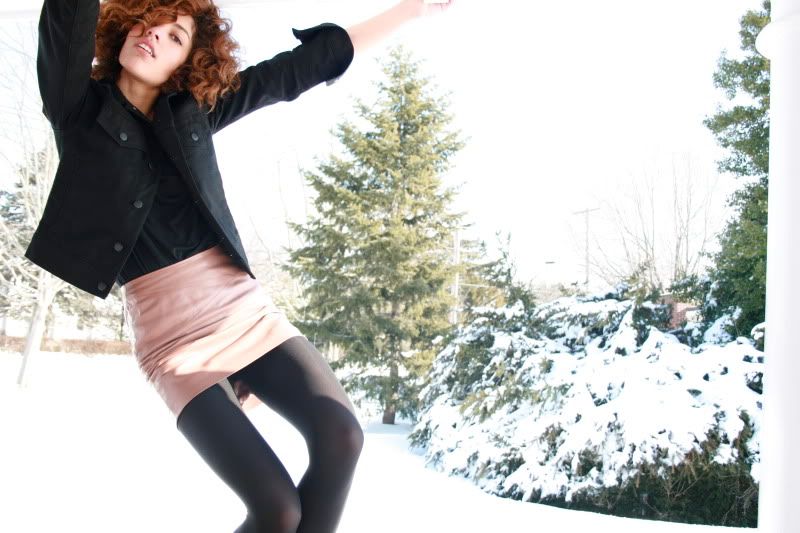 Jacket: AA, Skirt: H&M, Shoes: Steve Madden.
Chilly day in West Hampton I spilled coffee all over my shoes after this shot. Shaun laughed so hard.
It's so hard to take good pictures in the snow, you have to try so much harder to find a good location that's not covered with ice.