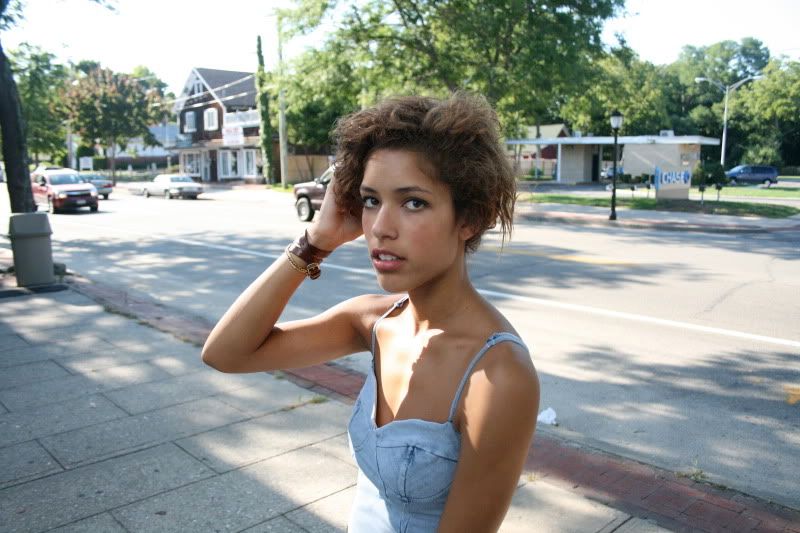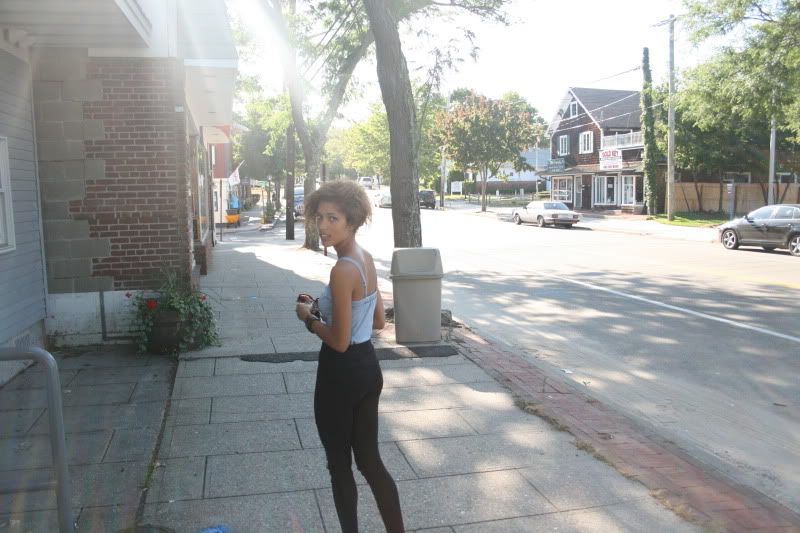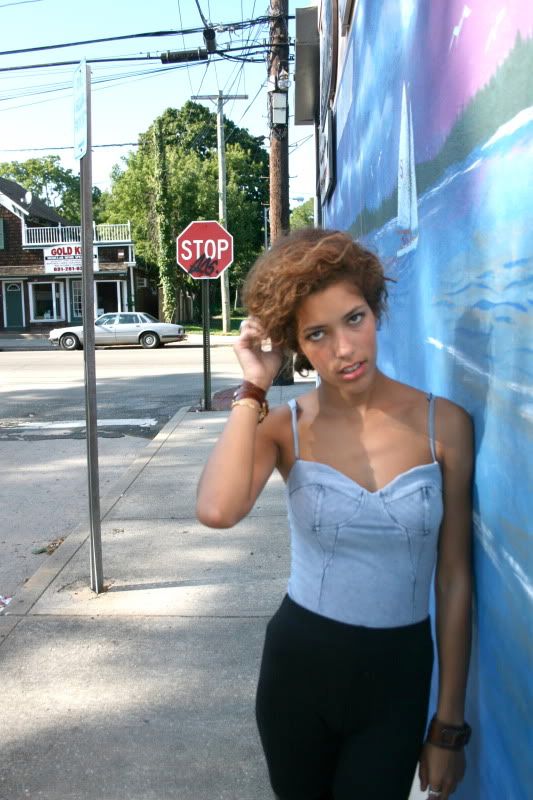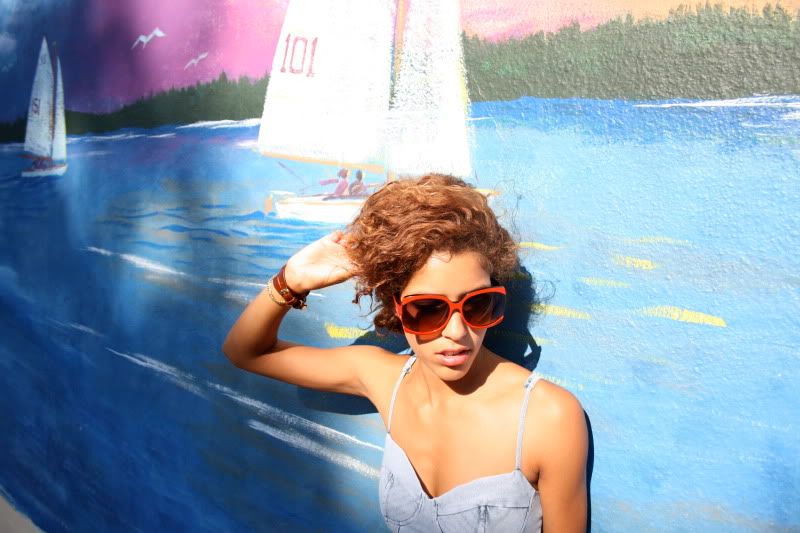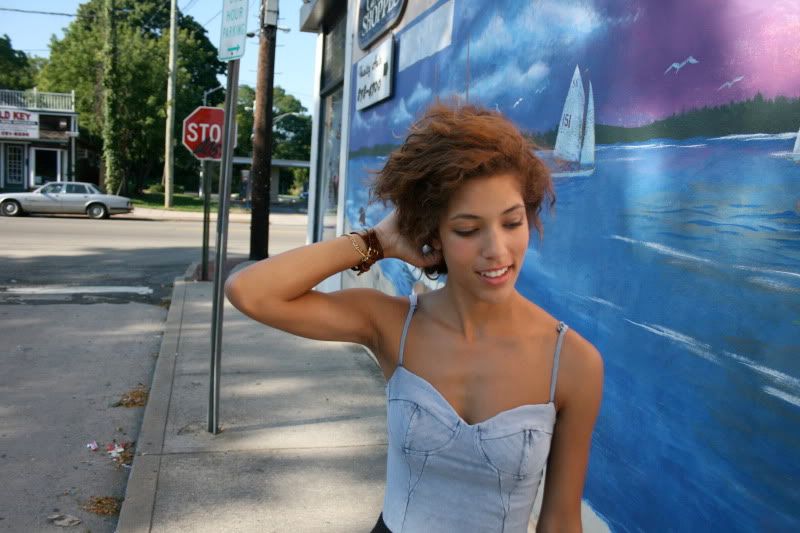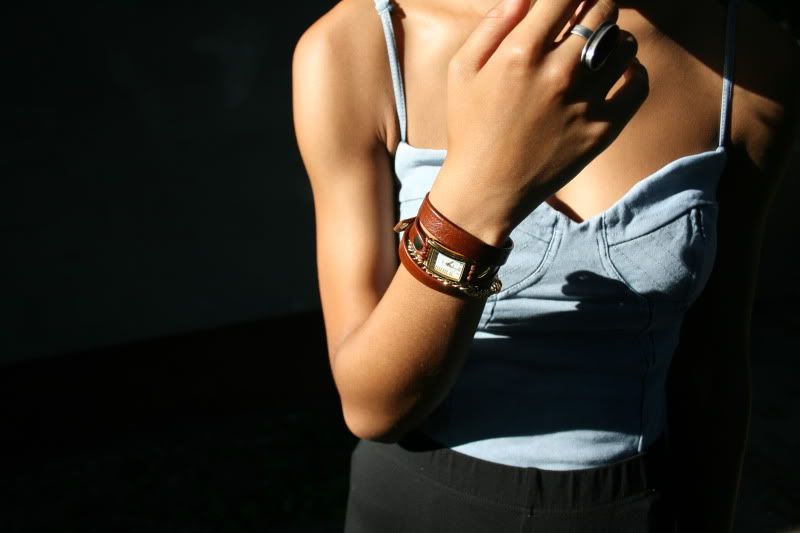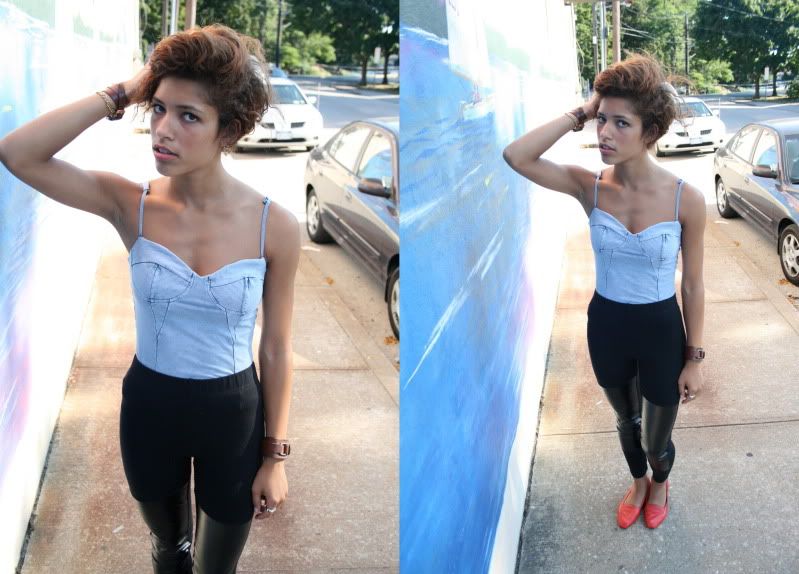 Top: Rory Beca, Leggings: H&M, Loafers: Vintage, Watch: La Mer collections, Sunglasses: Jee Vice
La Mer Collections
sent me this beautiful brown leather gold chain watch that pretty much goes with ..Oh I don't know everything!! I decided to pair it with this beautiful jean inspired bustier top, Rory Beca sent me.
When I first took it out of the box, I was like "Wow pretty hot" haha, and as soon as I touched it and felt how soft it was I knew I had to show you guys.
I'm pretty obsessed with how amazing and comfortable it is.