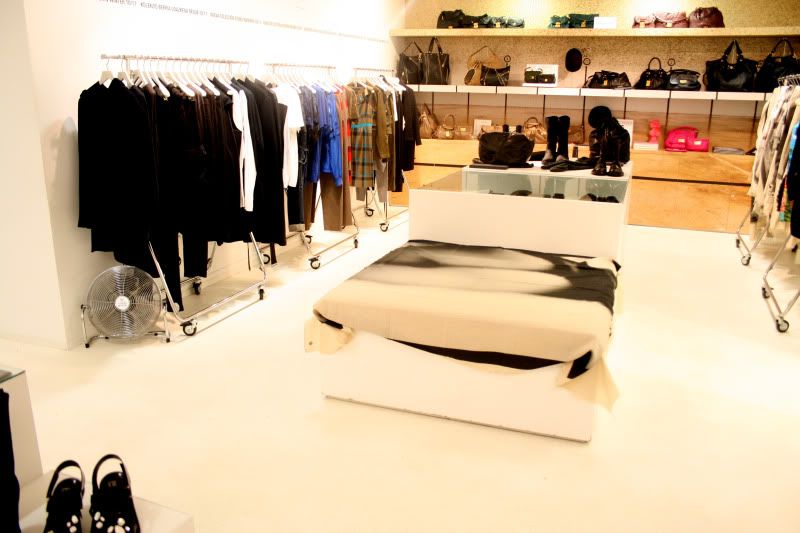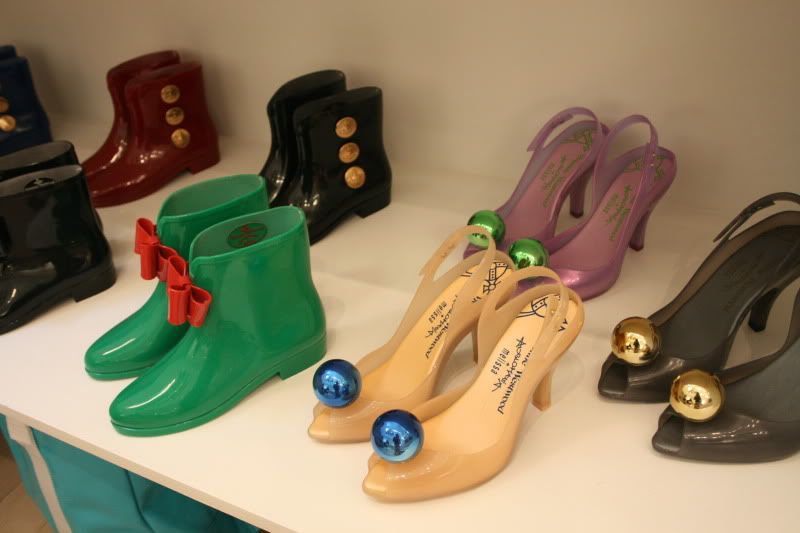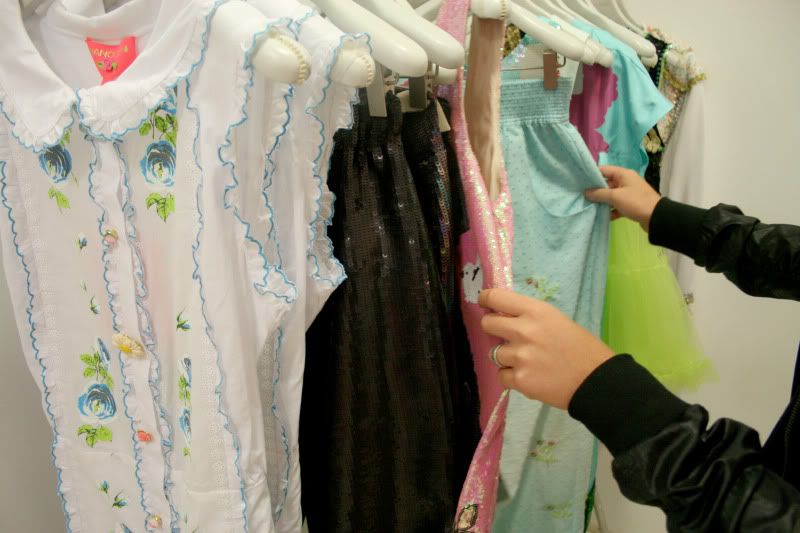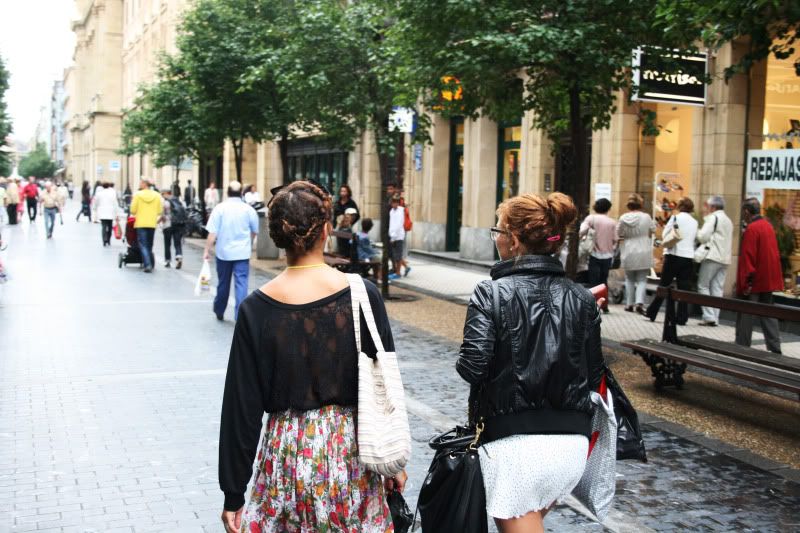 Thrifted flower skirt, American Apparel Top, Zara Headband, French Necklace From my friend Ines. FEED Bag, UO Flats.
Douanne and I decided we needed a little break. A break from what? I'm not sure, but we ventured off in the Spanish Sunset, warm weather and beautiful men all around us dancing on the beach.......
Okay that's not entirely true..Well it's not ture at all now is it haha...
We DID go to Spain (just a 20min drive), but there were no sunsets, since it rained the whole time, nor men dancing on the beach, unless you want to count my Brother Philip Charles, who by the way did not want to "hang" with Douanne & I. He wandered the streets alone with a handful of crumpled euros in his pocket ready to buy loads of junk....He came back with the dumbest puzzle. Philip Charles apparently has a new hobby....
I hadn't been to Spain in years. Douanne showed me this awesome boutique where you can get your hair and nails done and buy Vivianne Westwood...umm..YES PLEASE!
I unfortunately was on a sale budget and found myself drowning at H&M, Zara and random Spanish boutiques (so many people ).
My 8 years of what I thought was useless Spanish class helped me ask if I was allowed to take pictures and if I could have my receipt please :)