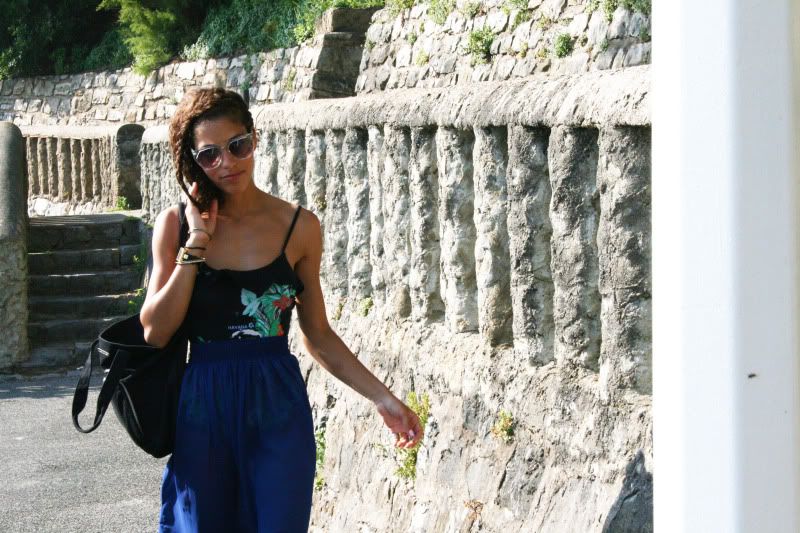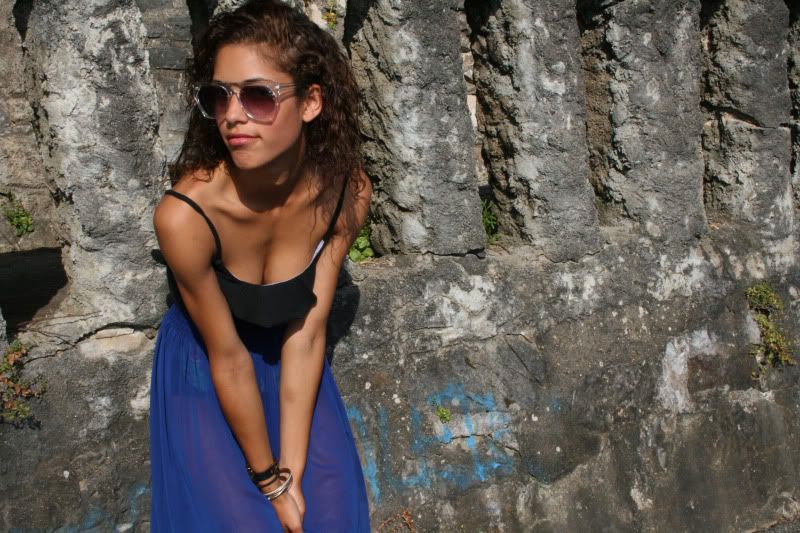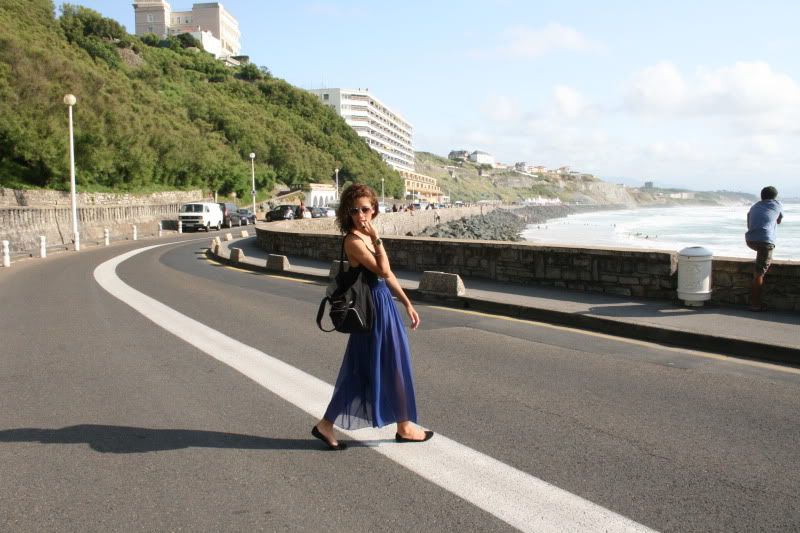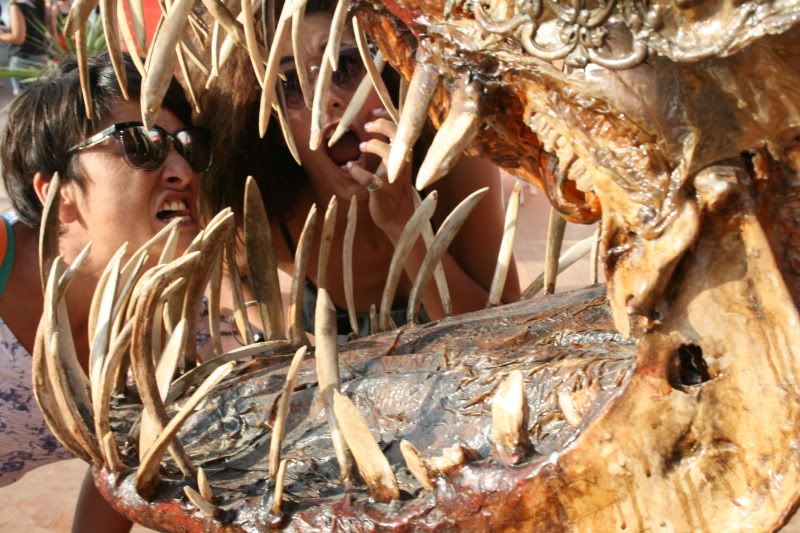 UO Bodysuit Top; AA Chiffon Full Length skirt (similar here), Sunglesses: vintage (similar here )
Lee-Ann and I with her Boyfriend Andre Silva parked the car and walked to the Roxy Jam Open Ceremony.
Everyone was in such a great mood. Pretty much ready to go to the art show/concert that was happening right after!
Andre and I had fun posing next to lee-ann's HUGE poster. We looked like fools, but it was well worth it.
Check out the
ROXY BLOG
for more deets...and for all you guys on twitter follow ROXY (
click here
)