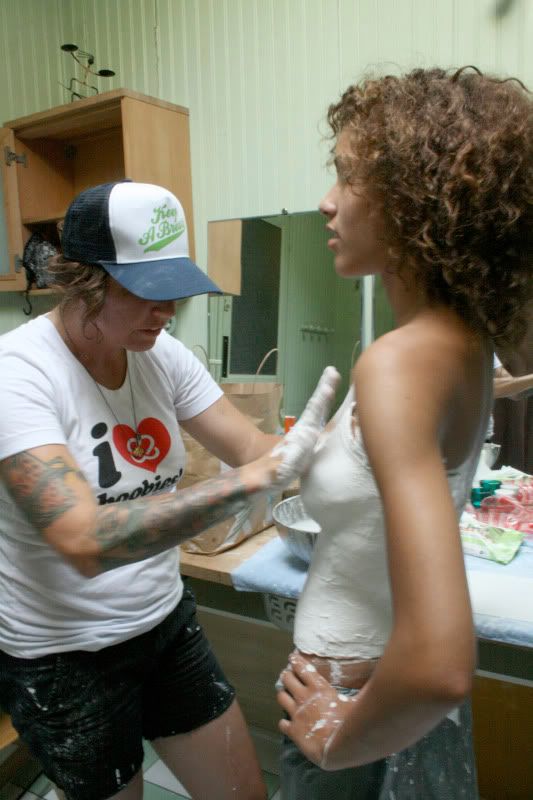 Leeann and I got casted by Shaney Jo Darden from KAB, who is the RADDEST person alive. It was probably the high light of my week! For those of you who are new to Keep A Breast you can visit them
HERE
.
KAB's mission is to "help eradicate breast canser by exposing young people to methods of prevention, early detection and support. Through art events, education programs and fundraising efforts, they seek to increase breast cancer awareness among young people so they are better equipped to make choices and develop habits that will benefit their long-term heath"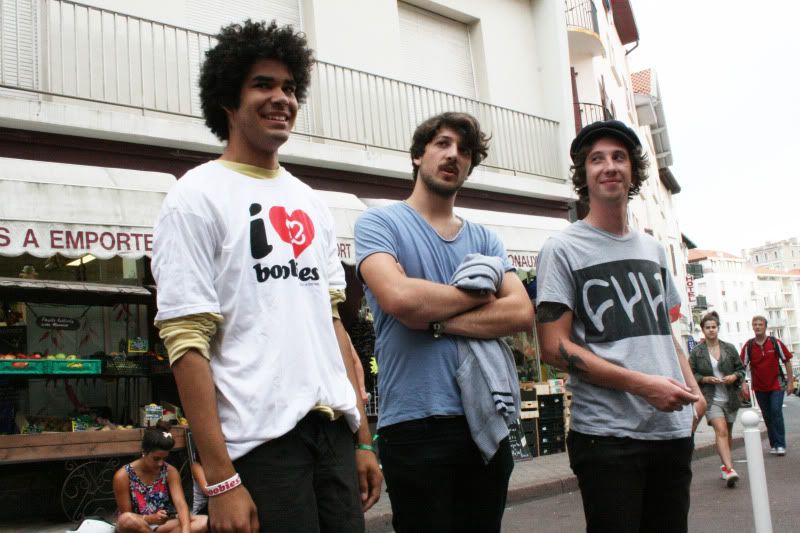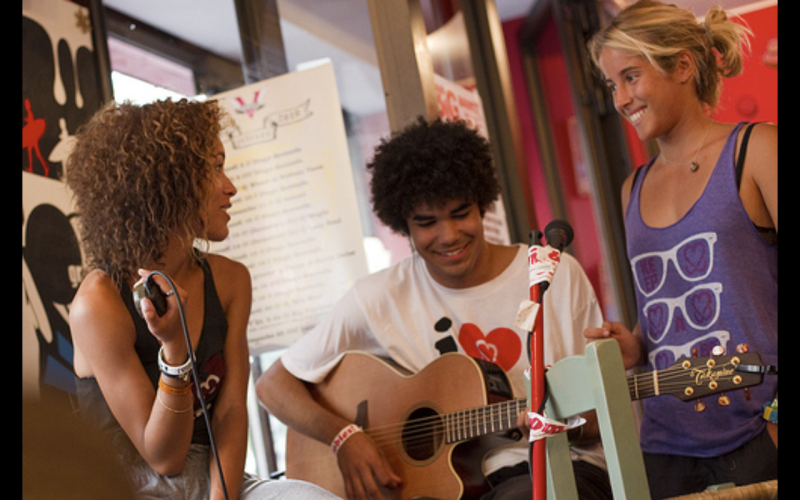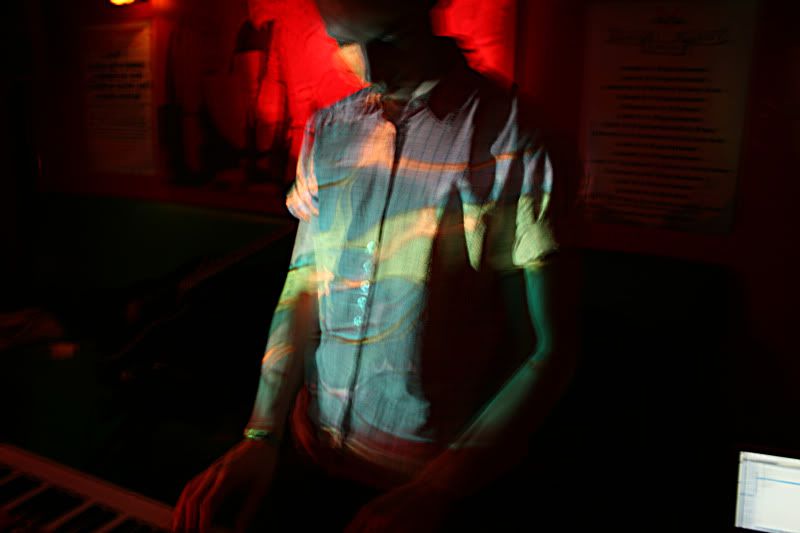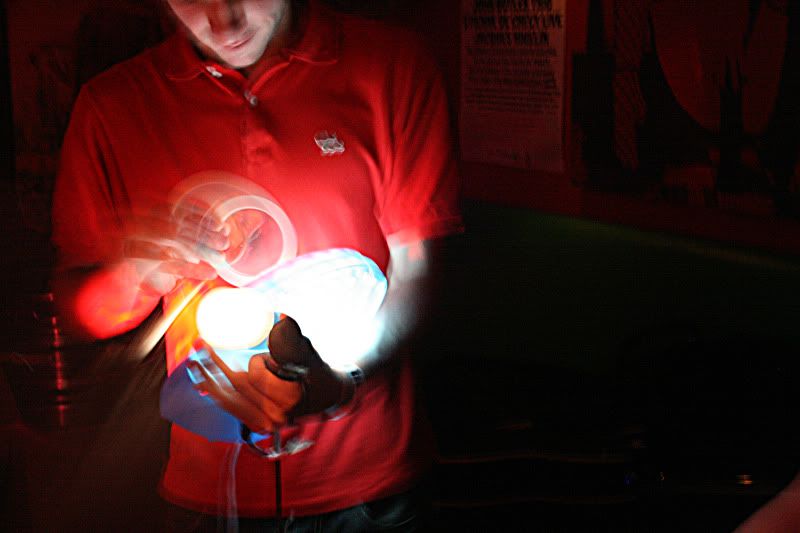 I have a new favorite band!! Called "La Femme" The crazy Parisian bases band KILLED it every night at the Roxy Jam and Also at the Ventilo.
I also have a band With Leeann Curren from
leeann Around the world
and my lil brother Philp Charles. We call ourself Charphil and the Crop Cops. Charphil is my brother and Leeann and I are the Crop Cops. We pretty much like goof around, we played another night too. I have some cool pictures Roxy took of us I'll show you guys all later.
Photo credit of Me with Leeann and my Brother
:
Roxy