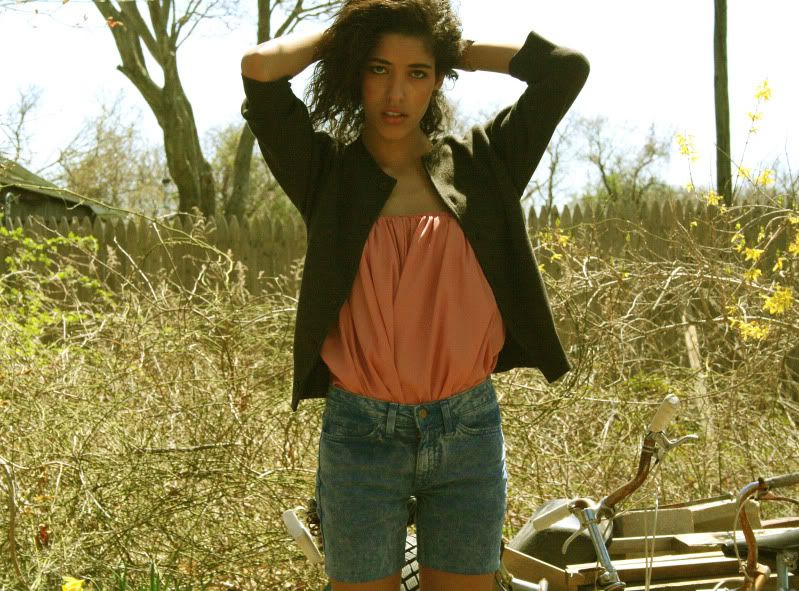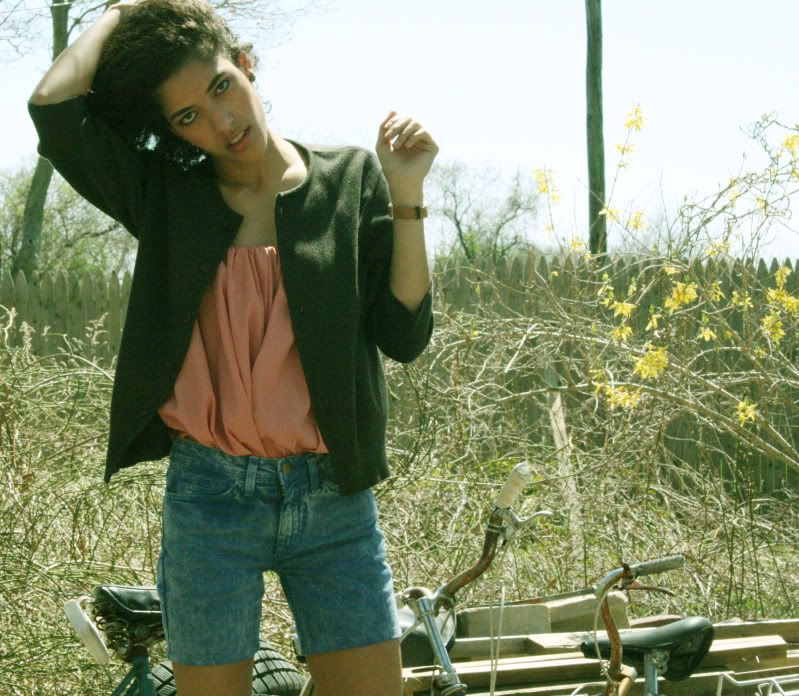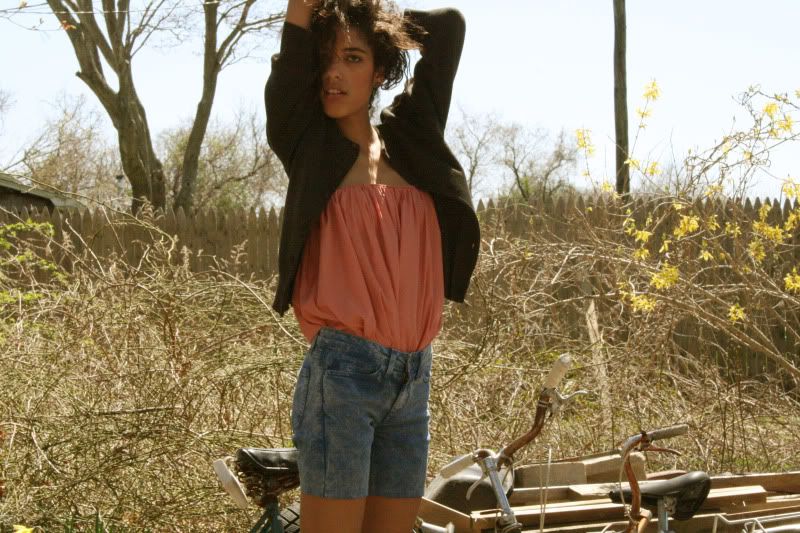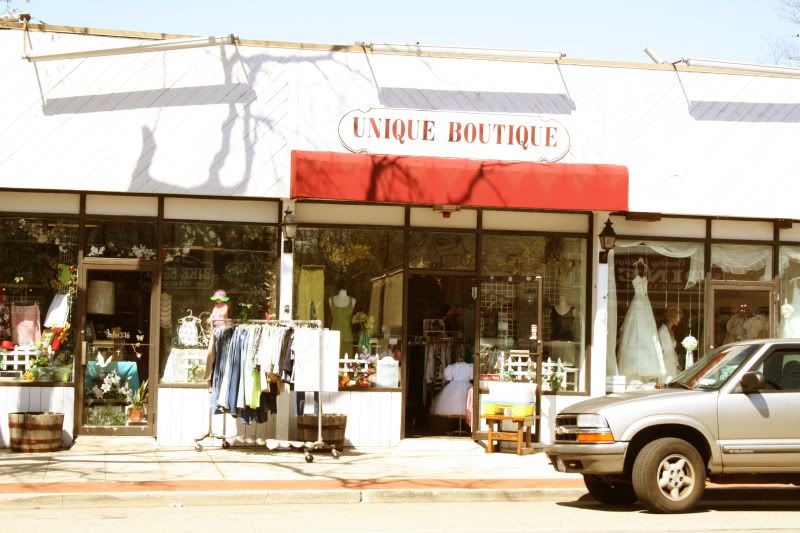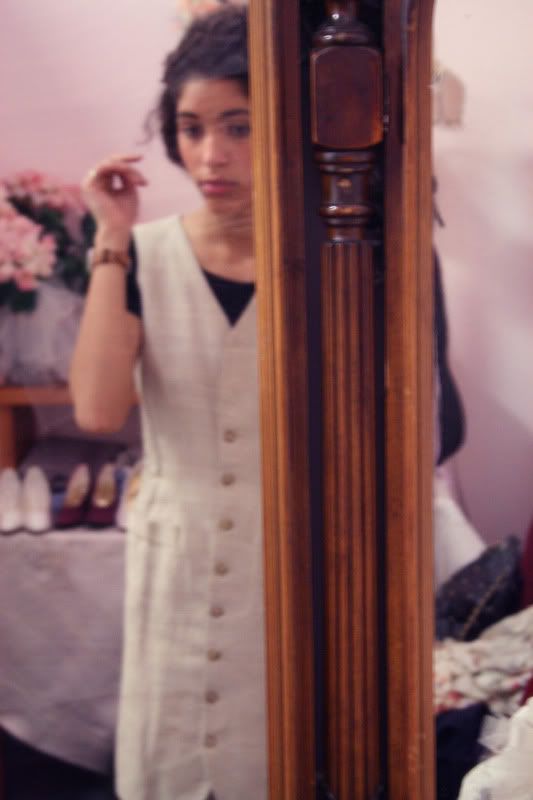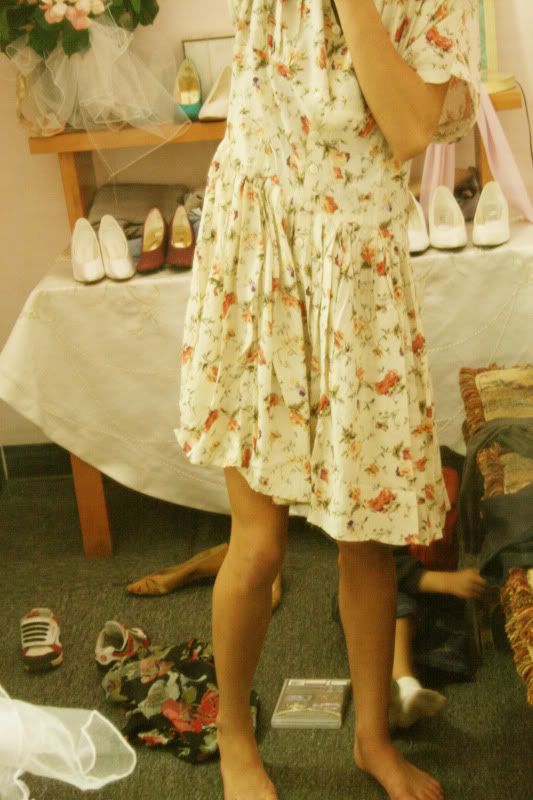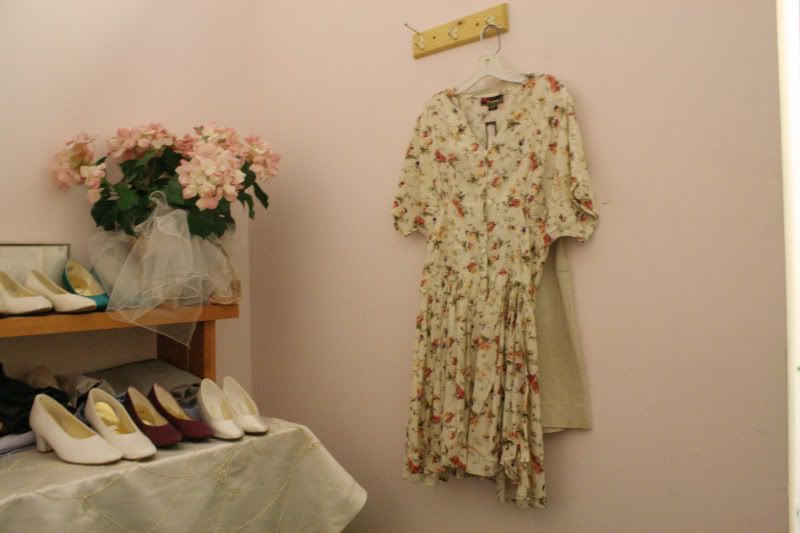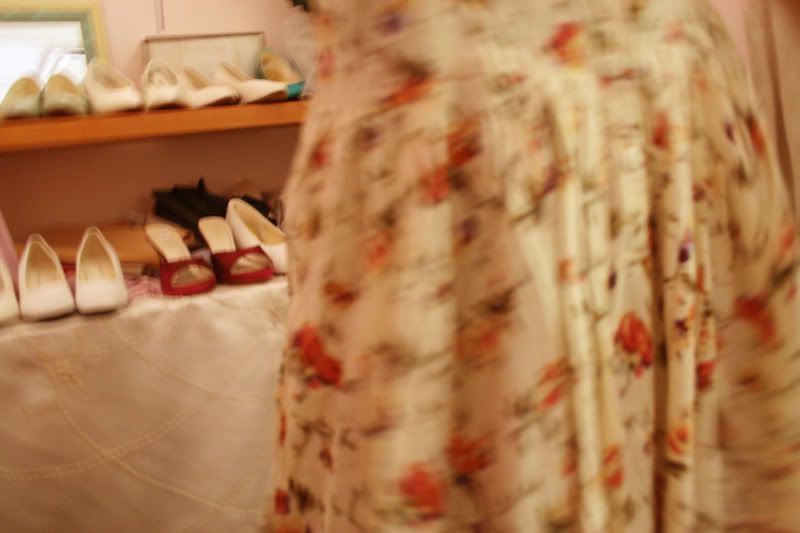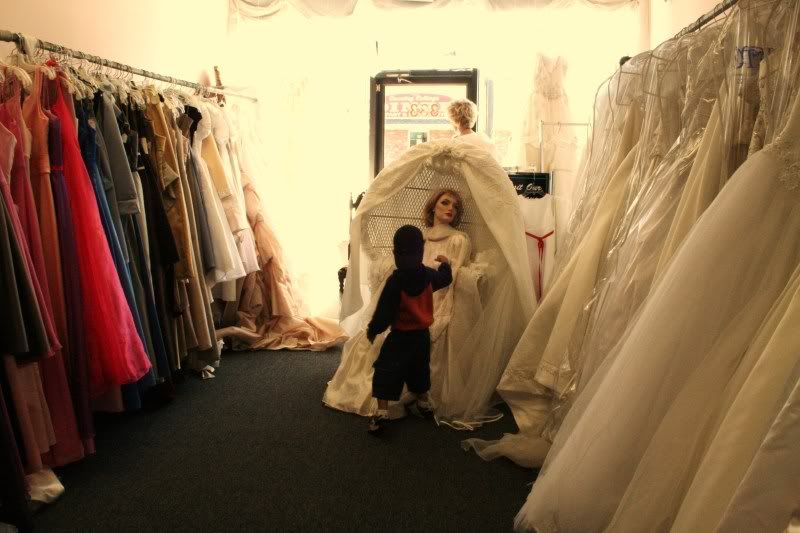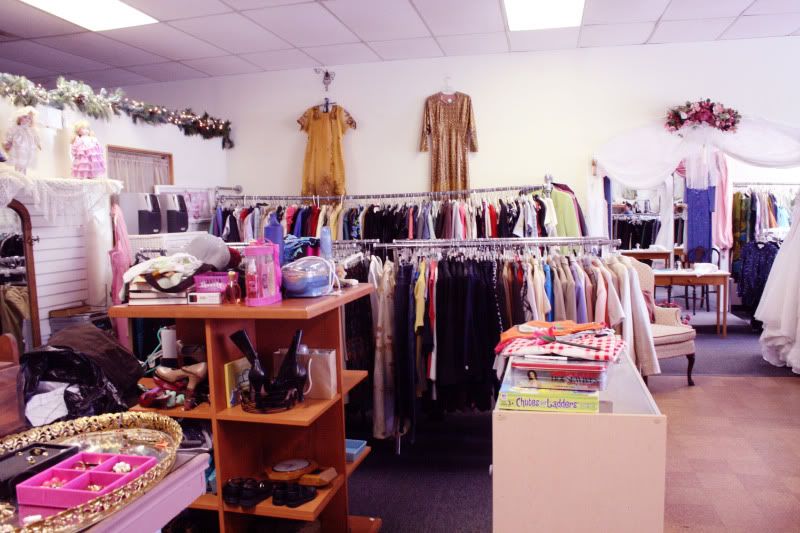 Cardigan- Joan Vass, Skirt worn as top- American Apparel, Shorts- American Apparel.
I decided to wear this new American Apparel Silky sheered waisted skirt as a top.
I know I like as a skirt...but I really like it as a top too! I wasn't afraid of it slipping off either. We don't want any of that!
My little brother and I went on a blockbuster adventure. I bought him two PS3 games. Tomb Raider and some other stupid game that I actually hate...so I bringing it back in an hour. I'm trading it in for Kung Foo Panda. (Pierce is 4)
I managed to squeeze some time to go into "Unique Boutique" A really cool thrift store full of wedding dresses and unique finds.
The fitting room is the cutest room in the world! Cute shoes lined up and pretty flowers and hooks. You feel like a little princess...OK I feel like a little Princess.
I left with both the dresses you see in my pictures. and may I add that I only paid $5!!
ahhhh I love something for nothing.