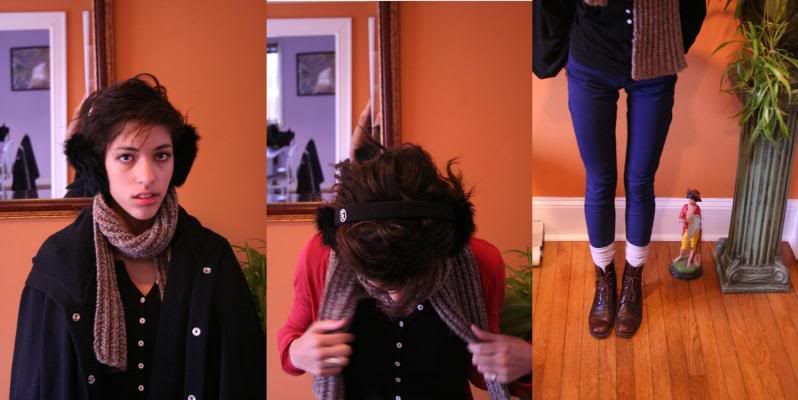 Ear Muffs- Micheal Korrs, Scarf- handmade by my nana. Cape- AA. Henley shirt- AA, Cardigan- Neal Sperling, Pants- AA. Boots- Joan & David.

Today was my extremely boring day look. I didn't know what to wear and I stayed up all night (notice my bags...) watching "Dream Girls" with Shaun my
lova
!...as would say Carrie from
Sex And The City
.
We had open calls at work...I love them but I don't all at the same time...I have to see people who I know won't get hired walk in the door. It's funny cause I usually know who is getting it and who isn't.
I have to say that these have to be the most comfortable pants in the whole wide world.....